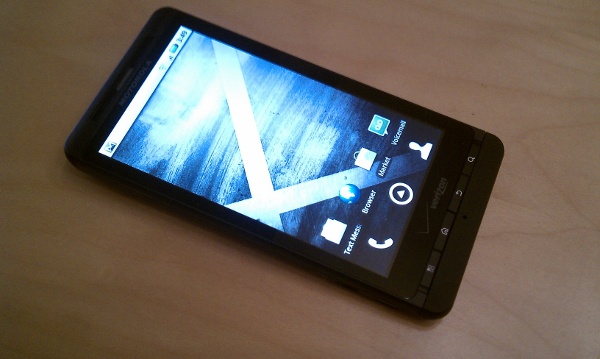 Motorola Marketing Director James King sat down with some Facebook readers this morning and touched on a bunch of topics, but there was one in particular cleared up which has been taken completely out of context and blown into something absurd.  Yes, we're talking about that damn eFuse…
Regarding e-Fuse. References to dynamite, explosions, booby traps…really?? Please….Everyone is fully versed in our policy over Bootloader access, but eFuse is the same as on Milestone and is not loaded with the purpose of preventing a consumer device from functioning, but rather ensuring for the user that the device only runs on updated and tested versions of software. If a device attempts to boot with unapproved software, it will go into recovery mode, and can re-boot once approved software is re-installed. Checking for a valid software configuration is a common practice within the industry to protect the user against potential malicious software threats. As expressed before, and that have circulated in the past, malware, hacks and various nefarious situations for owners and companies will likely to become increasingly common for smartphones as has been seen in computers, and at Motorola we have a duty to the widest consumer base and businesses to ensure we have done everything we can do to protect. JK
The bootloader essentially does what we've always thought it would do, lock you out should you try to tamper with it.  How is this new?  Is it because we have a locked bootloader stateside finally?  Seriously, this might have been the most obnoxious rumor on the face of smartphone earth.  Can we officially drop it now?
He also went on to talk about Froyo for the Milestone to those of you wondering…
Next European Milestone and 2.2 (Froyo). I have expressed over the last few days that the decision is pending. The team here has been collating key pieces of information and views from this community in the last month and providing input to relevant teams in Motorola so they are aware. I am pushing for that decision to be made as quickly as possible, and we can then all go from there. Some others ask why the decisions on upgrades take so long, and why does implementation then take much longer still. What I can say and have stated recently is that upgrades are not a walk in the park. Sure there are short cuts that people can take, but when you have to integrate software to a specific hardware, then test it and integrate with third party applications, let alone any innovation from ourselves, plus then get approvals to make this all official and safe… its is a big undertaking that requires planning and resource and third party coordination to see this all through. As I say, once we have decision, we will inform. JK
That sounds like 50/50 odds for Milestone Android 2.2 to me…let's hope not.
Update: As this was sitting in line to post, it looks like Engadget received a similar response from Motorola.  You can read it here.
Thoughts now?
Source:  Motorola Europe Facebook
Cheers @RaptorBot!