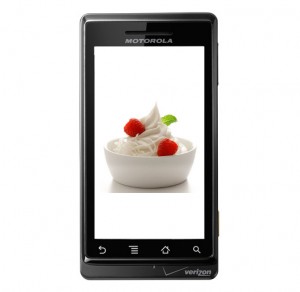 There hasn't been much chatter surrounding Android 2.2 on the Motorola Droid after that whole 2.1 debacle, but tomorrow is the 13th, and the rumored release day.  We had expected more rumors to leak if this date were to hold up, and so far we've heard absolutely nothing.  Does that mean it won't start to roll out in the morning?  Not necessarily.  Did Verizon do a better job of keeping this one under wraps?  Perhaps.  Would they do an Eris update the same week?  Would be a first.
As a reminder and to keep our hopes high, we can look back to the 2.1 update that surprised almost all of us once the OTA flow finally started.  Maybe Verizon simply has update word on lockdown?  We'll be on watch tomorrow anyway!
And to those of you that are running stock 2.1, let us know if you see anything!