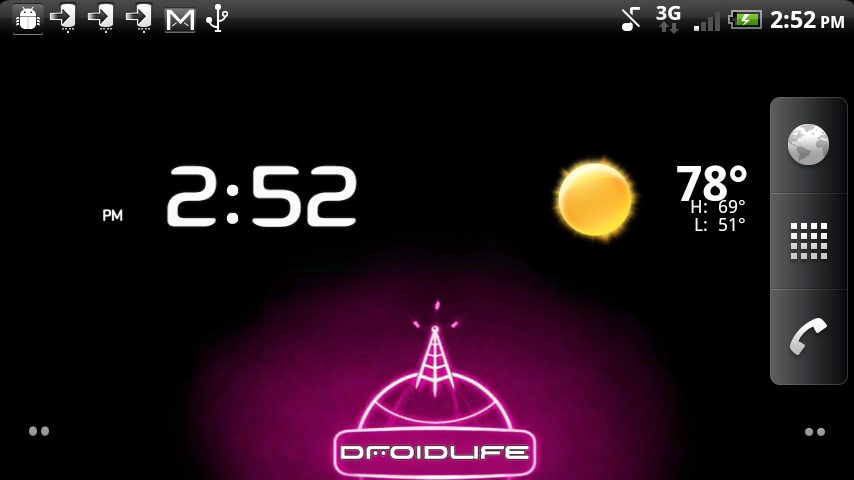 Yesterday, CyanogenMod 6 went into "release candidate" status meaning we are that much closer to the official release.  What is a "release candidate"?  Basically it's the pre-release that launches for testers to find any last bugs that can be fixed before the final build is ready.  So should you download this?  If you loved any of the previous CM ROMs then I highly suggest you do.  This is a good opportunity for you to get a feel for the new stuff they've built into this much anticipated Froyo release.
Features to note:
CyanogenMod Settings panel
3D Froyo drawer which was removed in FRF84B
Instructions:
1.  Open ROM Manager and choose Download ROM>CyanogenMod.
2.  Select CyanogenMod 6.0.0-RC1.
3.  Choose a launcher.
4.  Check the box for Google Apps.
5.  When prompted make a backup if you do not have a recent one.
6.  Wiping data and cache is a good idea, but up to you.
*If you didn't wipe data and run into bugs, a wipe will likely fix them.
7.  Click "OK" and allow your phone to boot into recovery and flash CM6.
8.  First boot may take a while so be patient. Enjoy!
Black bar: Download here
Fabolous's Droid X Theme: Download and support thread.
928Droid's "Black Glass" Theme: Download and support thread.
Gallery:

Let us know if you are having any issues, finding bugs, etc. Enjoy!