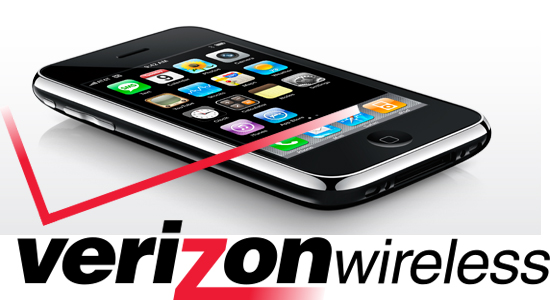 Just 2 days after Verizon Wireless closed stores across the country to announce a major marketing shift plus the "Summer of Droid," news has leaked that they will likely be carrying the i*hone starting January of 2011.  Bloomberg is reporting that 2 sources close to the situation have confirmed, but of course, declined to be named…
The device will be available to customers in January, according to the people, who declined to be named because the information isn't public. Brenda Raney, a spokeswoman for Verizon Wireless, didn't immediately return a call seeking comment. Natalie Kerris, an Apple spokeswoman, and Peter Thonis, a Verizon Communications Inc. spokesman, declined to comment.
This really is not surprising at all since we had reported 2 weeks ago that T-Mobile had been axed from negotiations and Verizon had stepped up with a chunk of change to finally complete a deal which had been eluding them for years.
What is surprising is the fact that Verizon poked fun at the i*hone and its issues throughout their company-wide meeting on Sunday.  It's just an interesting move for a company this large to close down nation-wide, profess love to Android, all while knowing they would be releasing its biggest competitor 7 months later.
We're on the trail for more details…