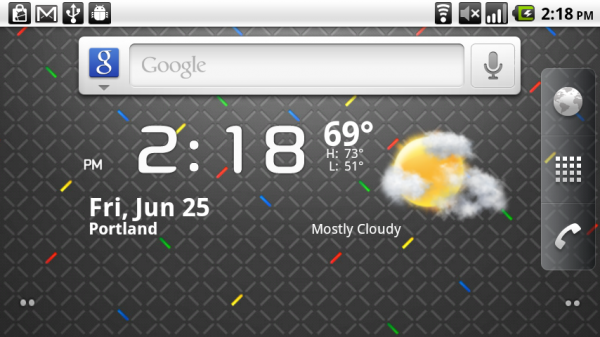 This isn't necessarily a "theme" but it is one of the first "from source" ROMs to be built now that the official Froyo (FRF83) source code has been released.  And seeing as it's from JRummy, you know we're going to show support.
This is as stock as it comes, but includes root, busybox and the new Froyo Google apps.  Don't expect any specific color schemes yet, although I'm sure they are just around the corner.
Check out the stock kernel benchies…
Download: generic_sholes-ota-eng.jrummy.zip
Update: Apparently this is already in ROM Manager.  Feel free to load through there as we have done a million times in the past.  (Cheers Ace)
Instructions…
*Note 1* – This is performed in Clockwork Recovery.

*Note 2* – This will wipe settings.  Make a backup.

*Note 3* – The first boot make take a while, be patient.
1.  Download generic_sholes-ota-eng.jrummy.zip to your device.
2.  Move the file to the root of your SD card.
3.  Boot your phone into recovery.  (Power + X)
4.  Choose "install zip from sd card."
5.  "Choose zip from sd card."
6.  Choose the generic_sholes-ota-eng.jrummy.zip.
7.  Allow the phone to work magic and install the new Froyo.
8.  Once it finishes, hit POWER to back out and select "reboot system now."
9.  Done!
Full support thread can be found here.
Let me know if you run into any issues through the comments.