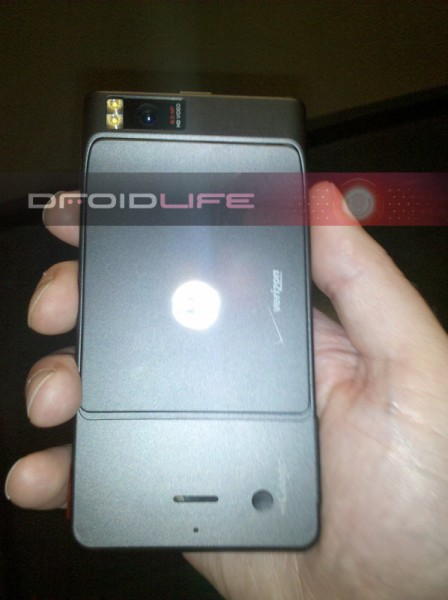 Who wanted a back shot of the Motorola Droid Xtreme?  Well here you go.  You can see the beastly 8MP camera is embedded in that hump which we all have mixed feelings about.  And it indeed says "HD VIDEO" up there.  It is also definitely running Android 2.1 which I know differs from our previous post.  These new photos also confirm that it has the same styling as the Droid1 which is exciting to see.
One more front shot showing off the operating system: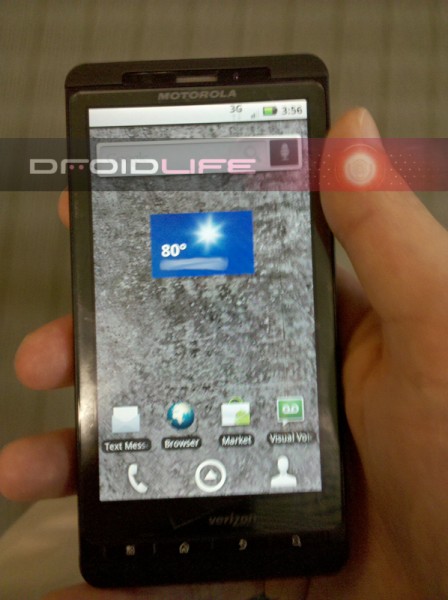 Still not 100% sure on whether or not that is MotoBlur but it sure looks sort of like it doesn't it?
Our source also completely squashed the "Shadow" codename.  It's definitely the Xtreme people.  We will no longer be using it.
And if you missed out on our previous exclusive Xtreme shots?  Check them out here.