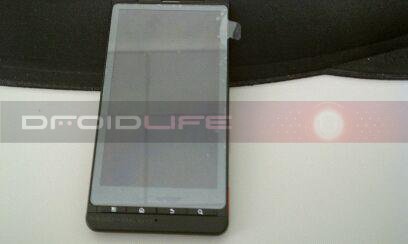 The Motorola Droid X/Xtreme/Shadow is definitely turning into a must-have after seeing these latest pics.  Look at that screen.  It's a thing of beauty.
So here is what our tipster gave us:
Android 2.2
9 home screens
No Motoblur
Dedicated camera button
"Very metal"
HDMI out
One more sideview: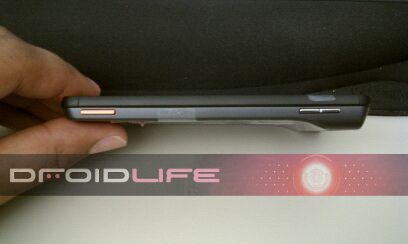 Thoughts?  With that "metal" casing it's really shaping into a device that has that original Droid 1 feel sans keyboard.  The last thing we needed was another plastic Incredible which lasts all of one pocket drop.
Stay tuned for more details…