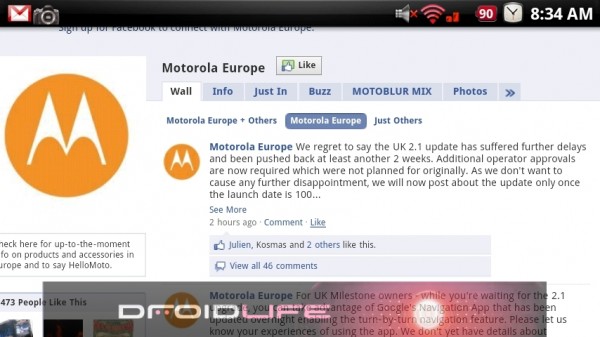 Poor Motorola and this 2.1 update; they've reported another delay today via Facebook…
We regret to say the UK 2.1 update has suffered further delays and been pushed back at least another 2 weeks. Additional operator approvals are now required which were not planned for originally. As we don't want to cause any further disappointment, we will now post about the update only once the launch date is 100…% confirmed. Sincere apologies for the frustration caused and thanks for your continued patience.
So still no 2.1 for the UK and Moto Europe is also going into silent mode until they have an official date.  Can you imagine how much they are hating all this 2.2 talk?
Source: Facebook
Via: Android Central