Best Verizon Android Phone
When you are ready to buy your next smartphone, the first thing you might Google is, "What's the best Verizon Android phone?" Because that type of search is often my move when searching for my next big purchase, we thought we'd make you a simple guide with our current recommendations for the best Android phone at Verizon. We'll update it regularly as the list changes, but just know that it'll always have our top pick at the top of list.
How do we choose the best Verizon Android phone? We review all of the big phones, from the Galaxy S8 and Pixel to the Moto Z2 and LG G6, so you know we've used them all for lengthy periods of time. We take those reviews, have internal conversations to help narrow the list, and then eventually settle on the Verizon Android phone we are the most likely to recommend. It's not science, but we have been doing this for a cool 7+ years now and think we know our Android phones.
Shop All Android Phones at Verizon
---

Best Verizon Android Phone Today: Samsung Galaxy S8 / Galaxy S8+
Samsung has done too much right here to be ignored. While the software experience may not satisfy all of the Android purists of the world, the Galaxy S8 and Galaxy S8+ are phones that almost everyone else can enjoy every single day of the week because they have it all. You'll see in our Galaxy S8 review that this is the phone we currently recommend and we do so for a number of reasons.
For one, the 12MP f/1.7 Dual Pixel camera here is about the best you'll find in any phone, even over Apple's iPhones. Then you've got the most beautiful display ever utilized in a mobile phone that weighs in at either 5.8-inches or 6.2-inches and with a Quad HD resolution. This is Samsung's best Super AMOLED display to date. Topping those two things is the combination of the design mix of glass and metal, 4GB RAM and ample storage, water resistance (IP68), fast wired and wireless charging, USB Type-C port, and headphone jack. Samsung also pushes regular (almost monthly) security patches to their phones, so you'll always be up-to-date in that department.
Which should you buy, the Galaxy S8 or the Galaxy S8+? I'll leave that for you to decide, but you can't go wrong either way. Just keep in mind that because of their Infinity Displays, they aren't nearly as big as those display sizes suggest. You'll be able to use either phone in a single hand on most occasions.
As of today, the Samsung Galaxy S8 is the best Verizon Android phone you can buy.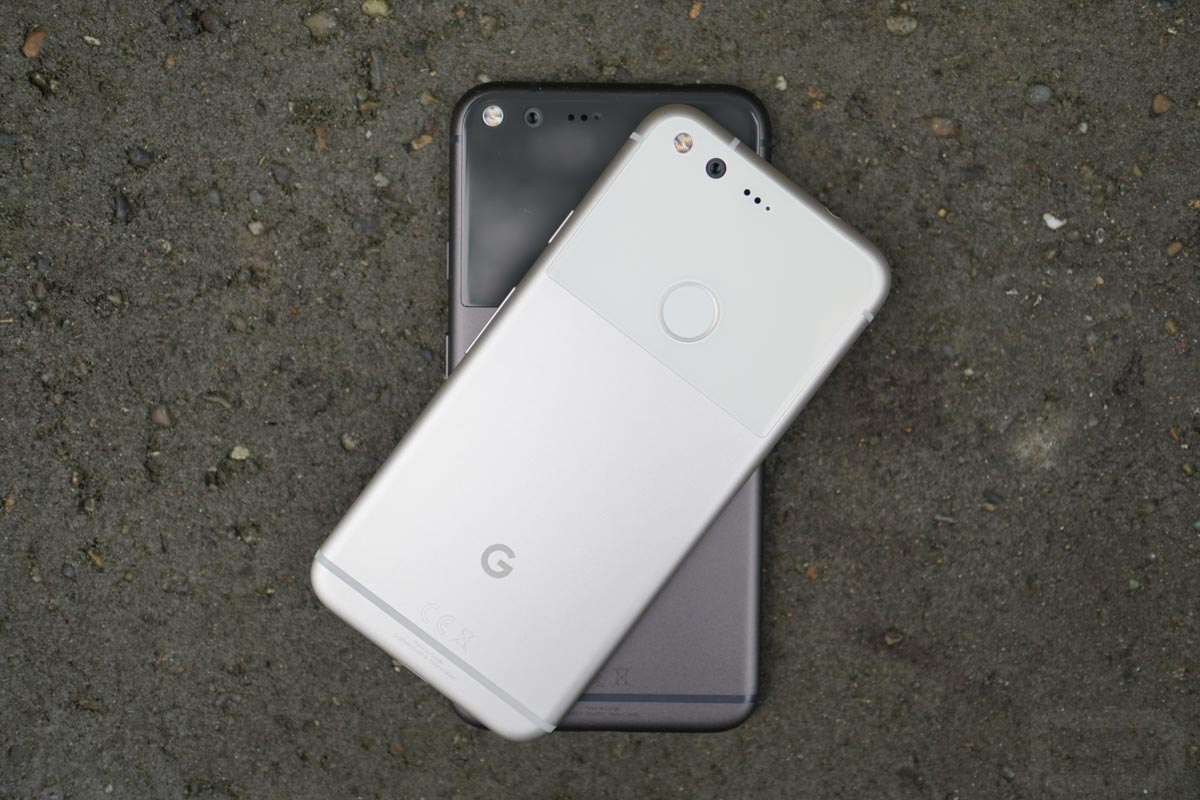 Option 2: Google Pixel or Pixel XL
At this point, we're approaching the 1-year mark that the Google Pixel and Pixel XL have been around, which as an eternity in smartphone time. Still, both phones sit on our list as the second best option at Verizon behind the Galaxy S8 or Galaxy S8+ because they are that good. If you haven't be sure to read our Google Pixel review.
Not only has Google fine-tuned either the best or second best smartphone camera experiences on the planet, they've also given us premium metal and glass designs, choices over size, and the best software of all Android phones. Thanks to updates (monthly security patches + other releases) that arrive close to the minute Google publishes them and often times months and months before anyone else sees them, you always have the newest Android features first when you own a Pixel phone.
Just keep in mind that the Pixel 2 and Pixel XL 2 could be here in a couple of months, so don't think twice about hesitating to pull the trigger here. If the Galaxy S8 isn't for you, yet you don't want an almost-year-old phone from Google, give it a few weeks.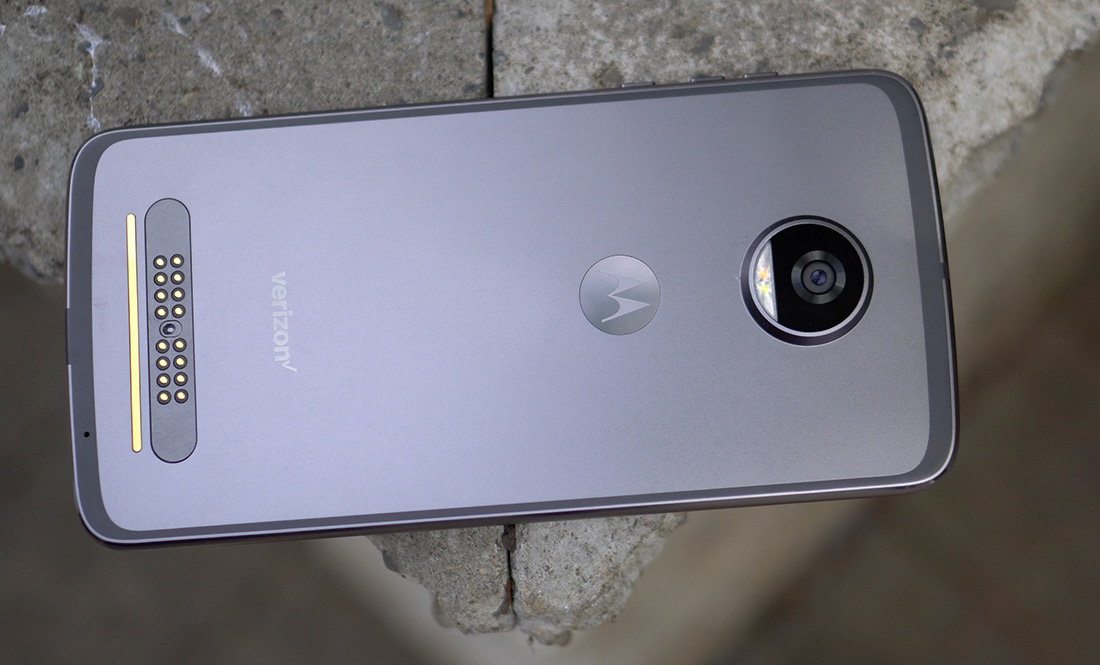 Option 3 (Budget Buy): Moto Z2 Play
Not everyone has the budget to buy a Galaxy S8 or Google Pixel phone, so that's where option 3 on our best Verizon Android phone list goes – to the budget-minded. And the current crown of this category is Motorola's Moto Z2 Play. It's new, offers access to Moto Mods, and really is a heck of a buy.
With the Moto Z2 Play, you not only get a phone that costs a few bucks per month, you get one that runs a clean version of Android, performs with the best of them (including devices like the S8 and Pixel), comes close to topping the battery life charts, and can take a decent picture when you need it to. As I mentioned, it also works with Moto Mods, so you have access to battery packs, camera add-ons, wireless chargers, speakers, and more. We break all of this down in our Moto Z2 Play review.
Again, if you've got a budget and are on Verizon, consider the Moto Z2 Play.
UPDATED: AUGUST 2017