Google Photos is picking up a handful of new features as early as today that will introduce a less cluttered UI, as well as smarter folders built of document images, plus the ability to set reminders from an image. Guys, these new Photos features are more useful than I can even describe.
Here are 3 impressive new Google Photos tools you'll be playing with in no time.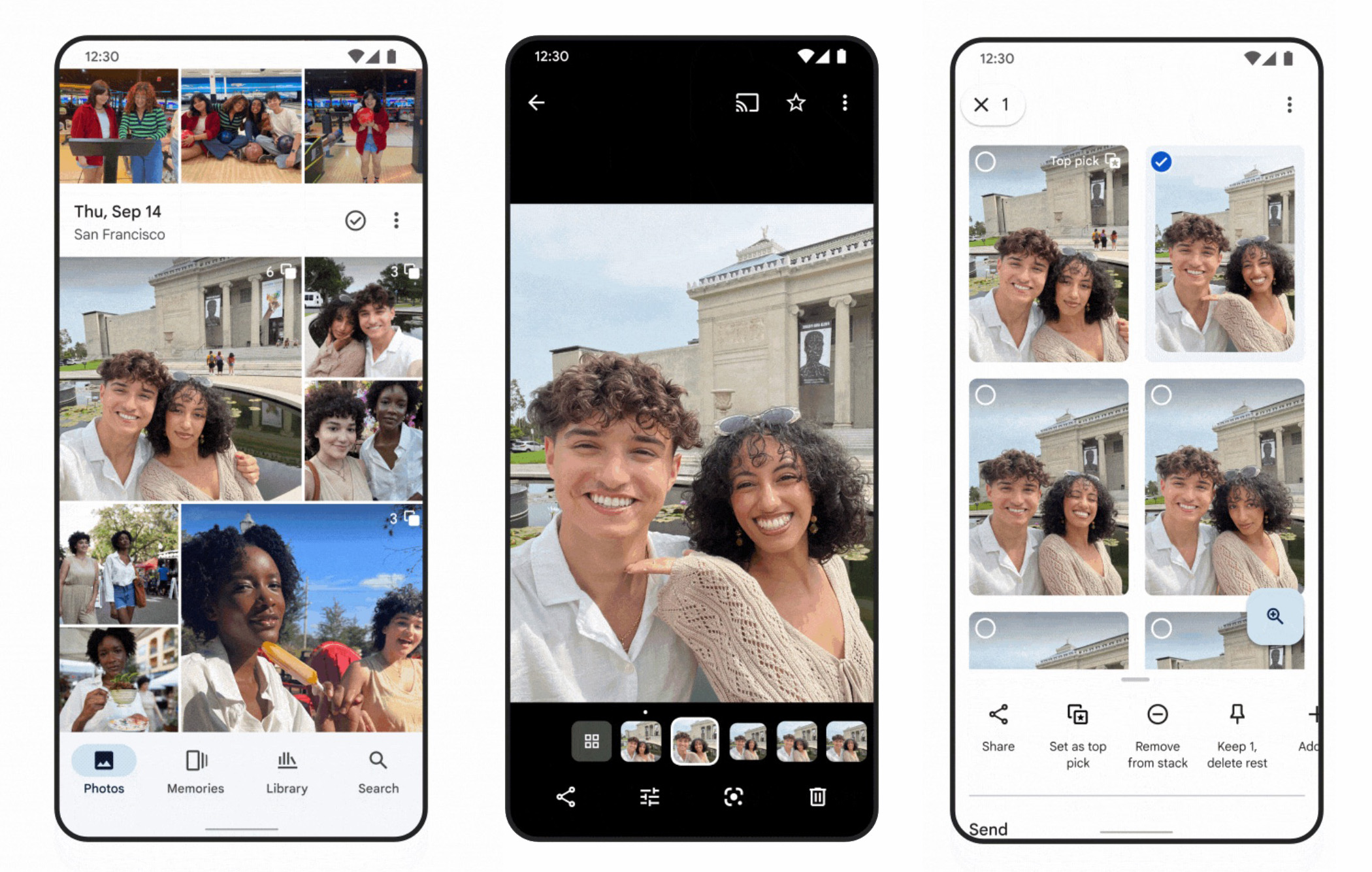 New Photo Stacks: How often do you pull out your phone's camera to take pictures of someone or a scene and then snap multiple photos. We all do it almost every time we go to take a picture. Rarely do we take a single shot. Because this leaves us with several photos that all look the same in our timeline of photos, Google figured we might want to group these together to show less clutter.
Google is calling this new feature Photo Stacks, and as the name suggests, it will automatically group together nearly identical photos of the same subject taken within a short time frame. It'll even suggest a top pick for the stack, but you can then tap on the stack to see the rest of the photos. Of course, you can turn stacks off, modify them at will, and select your own top pick.
How cool is that?
Auto Categories of Screenshots and Documents: The next feature coming to Google Photos is a new category that is made automatically of your screenshots or documents that could be helpful when in an album. Things like pictures of your ID, receipts, and event info could all land in these new document albums. You'll find this in the Search tab under a new Documents section. By tapping into it (or scrolling through), you could see more categories like images you took of notes, payment methods, recipes and menus, etc.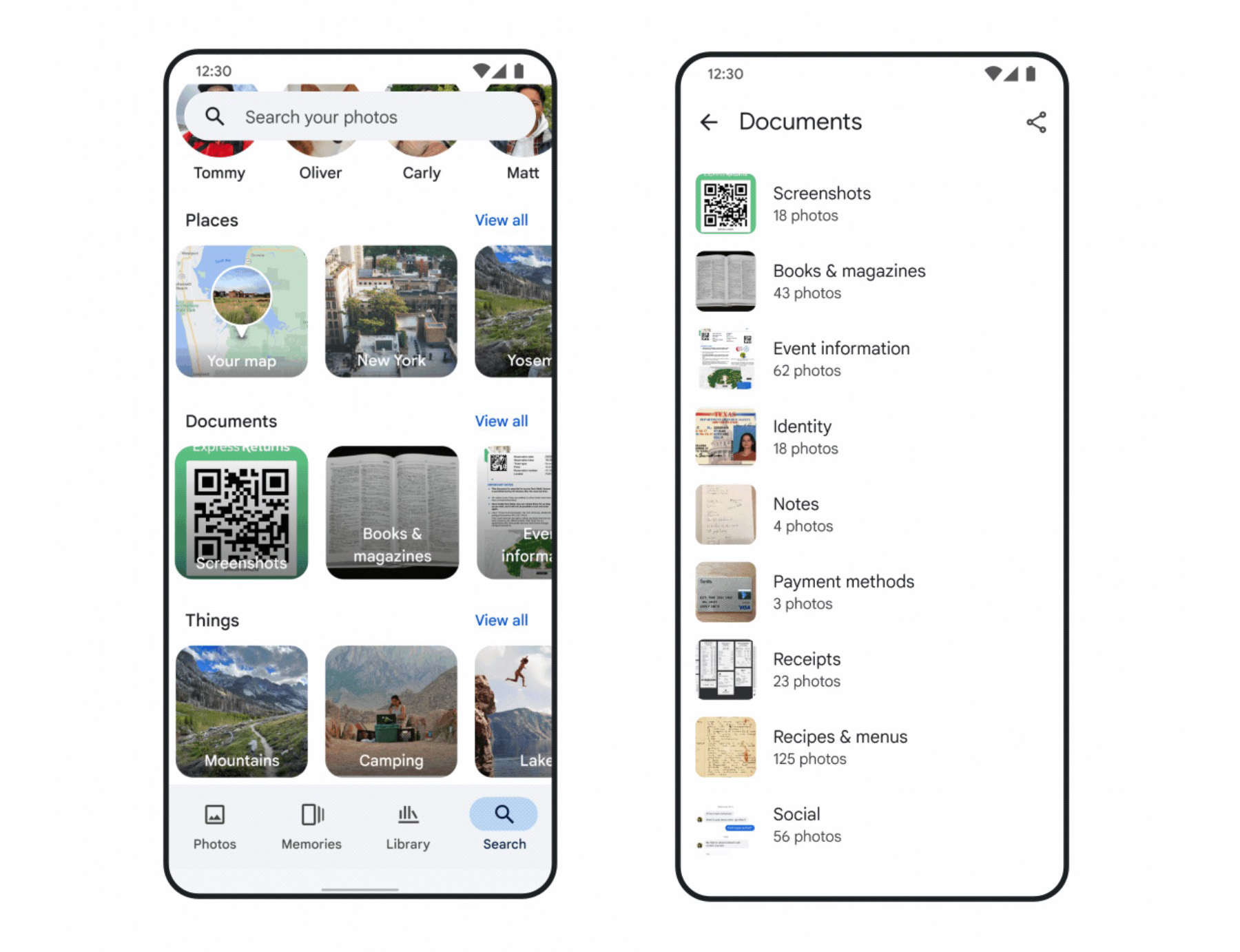 Photos Reminders: Finally, Google is adding a "Set reminder" option to photos you have of something like a concert ticket, picture of a flyer you took, etc. If there is text or a date on there that Google Photos can recognize, you might see the "Set reminder" prompt which will then open a calendar event page for you to complete with that date and time set for you.
Ummm, yes please.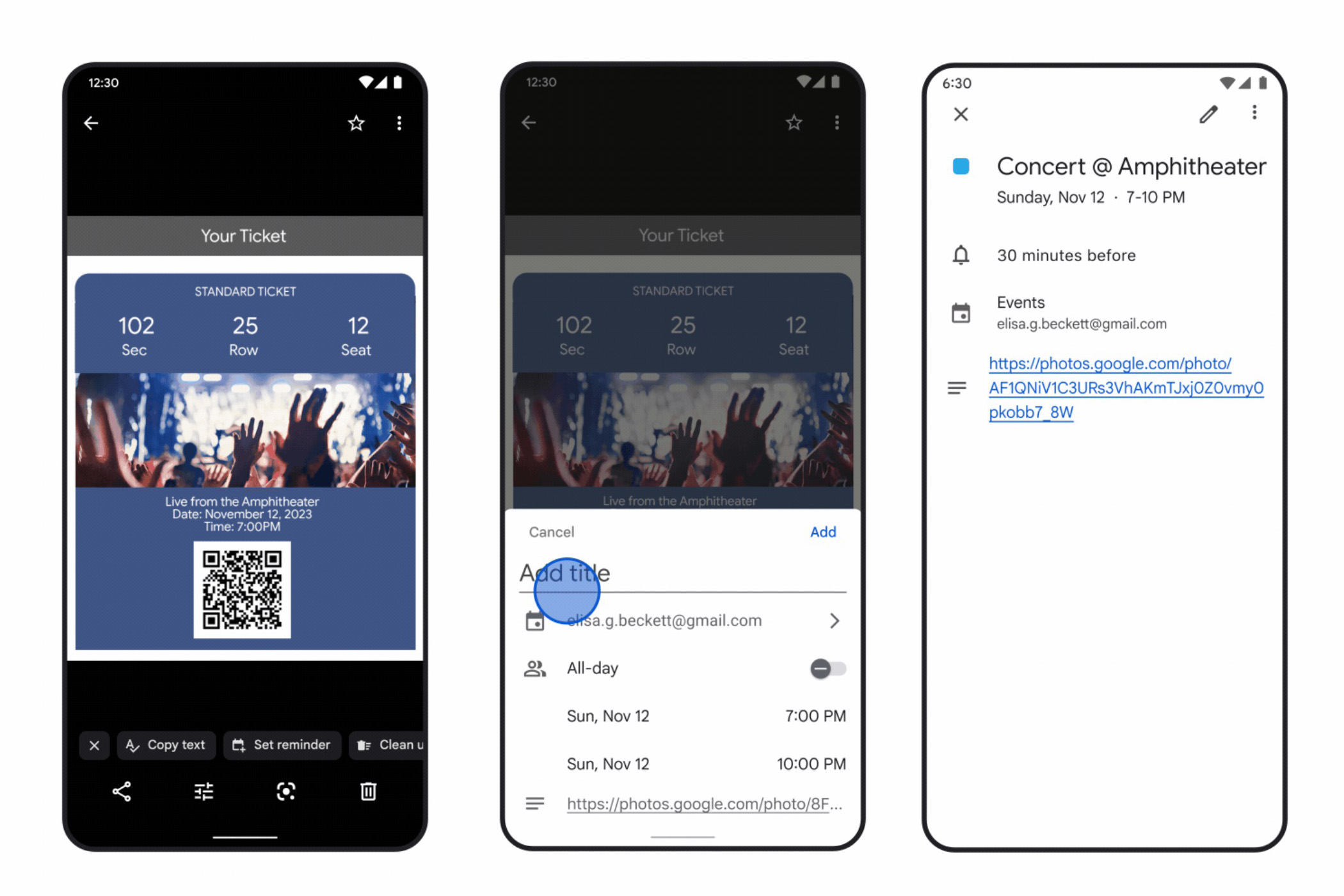 Google says that all of these new features are "starting to roll out" on Android and iOS right away.
Google Play Link: Google Photos
// Google