Google Messages for Web users are beginning to see a new Google Accounts sign-in option, making the flow of linking and managing the Messages for Web experience so much more enjoyable.
Previously, a user would head to messages.google.com and see a QR code which they would then snap a photo of inside the Messages app using their smartphone. It was fine, but now, the management of accounts between your phone and the web is powered Google Accounts. Instead of a QR code, you'll match an emoji between the web and smartphone. Once paired, you'll see a lovely UI for your paired devices.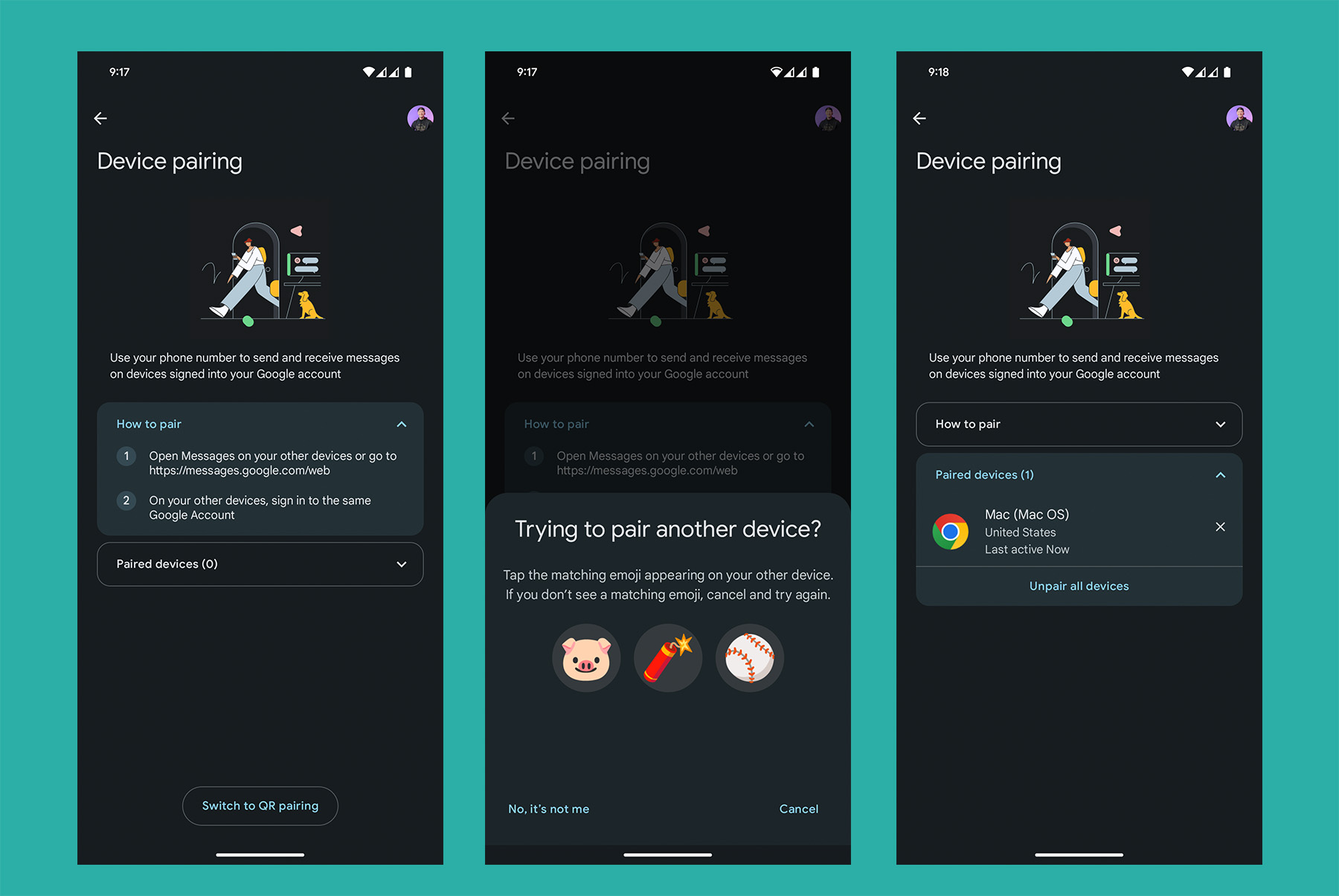 In order to see this, you'll need to be on the latest beta for Google Messages, labeled as version 20231027_01_RC00. Once updated, if you still don't see the new sign-in flow, tap on your profile picture and head into Device pairing. From here, you should see an option for Google Account sign-in.
At this time, users are still only able to have one browser session going at a time, though, users can have a web browser and an Android tablet going simultaneously.
// 9to5Google