Does Bravo squad (aka your two daughters) need evac from the battlefield (aka the soccer field)? Then you might fancy the new Galaxy S23 Tactical Edition from Samsung. Designed for the most rugged of environments, while still offering relatively high-end specs, this new Tactical Edition is now being offered to the world's military and security forces.
Available only through select channels, meaning it's harder to buy these phones than a typical Galaxy S23, the device features a 6.1-inch Dynamic AMOLED 2X FHD+ display with a refresh rate of up to 120Hz, Snapdragon 8 Gen 2 processor, 256GB storage, 8GB RAM, three rear-facing cameras, 3900mAh battery, plenty of water and dust resistance, and Android 13 (One UI 5.1). Those are the specs, not all that exciting. However, Samsung built in a few extra software features that should really benefit all of the operators out there.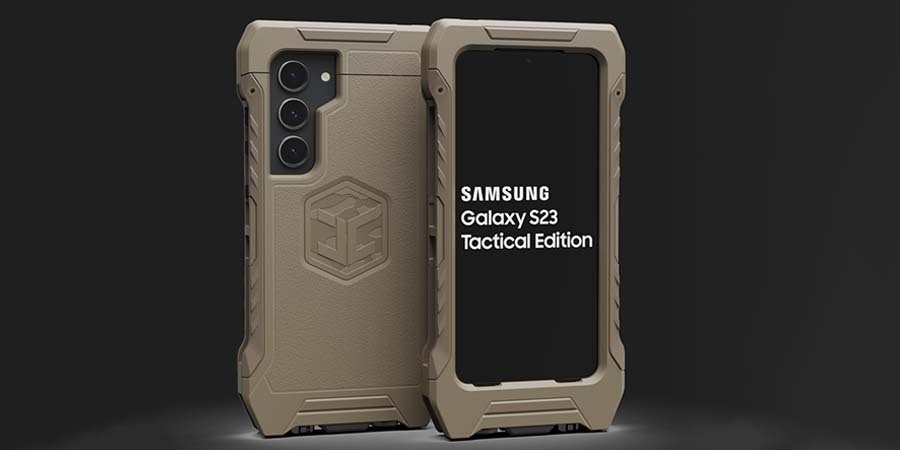 Galaxy S23 Tactical Edition features a Stealth Mode that will disable LTE, e911, and RF broadcasting for complete off-grid communications. Additionally, there's a setting to turn on/off all illumination for when wearing night vision devices. Also designed to handle hostage and negotiation situations, the device has settings for auto-acceptance of calls in speaker mode, the ability to record, and prevent outgoing calls. Another interesting addition is Covert Lock, which completely shuts down radios on the device, including GPS, by utilizing, "hardware-backed security with Knox hardware device management (HDM)."
I try to make light of all of this, but these are serious devices designed for serious situations. Samsung doesn't list the price publicly, but if they're designed to be used by the US military and other forces, I assume they might be pricey per unit but get discounted when bought in bulk.
If your security or military force is looking to scoop some up for the next mission, use the link below to contact a Samsung sales representative.