Google continues to do what it can to protect you within the services it offers. An example of such protections is with actions related to your Google account deemed to be sensitive. Google recognizes specific actions (like changes to settings) and then tries to verify if the party attempting the action looks risky or suspicious before asking for verification.
That's all pretty vague stuff, so I'll explain it further with an announcement from today. Google announced that specific sensitive actions in Gmail may now ask you for verification because they are important actions that you may not want a bad party messing with.
Specifically, if creating a new, editing, or importing a filter in Gmail looks off to Gmail, a "Verify it's you" prompt could be triggered. That would mean you providing your 2-step verification code or confirming via another method that it's you making the change to the filter.
Google is also adding Forwarding and IMAP access to the sensitive actions list that may require a verification from you before the action can be completed.
To get a feel for how this process might work, the image below shows it. you can see on the left that someone is attempting to set up a forward in Gmail and Google isn't sure this looks correct. They notify you of the change, calling it a "Critical security alert," before letting you verify it's you.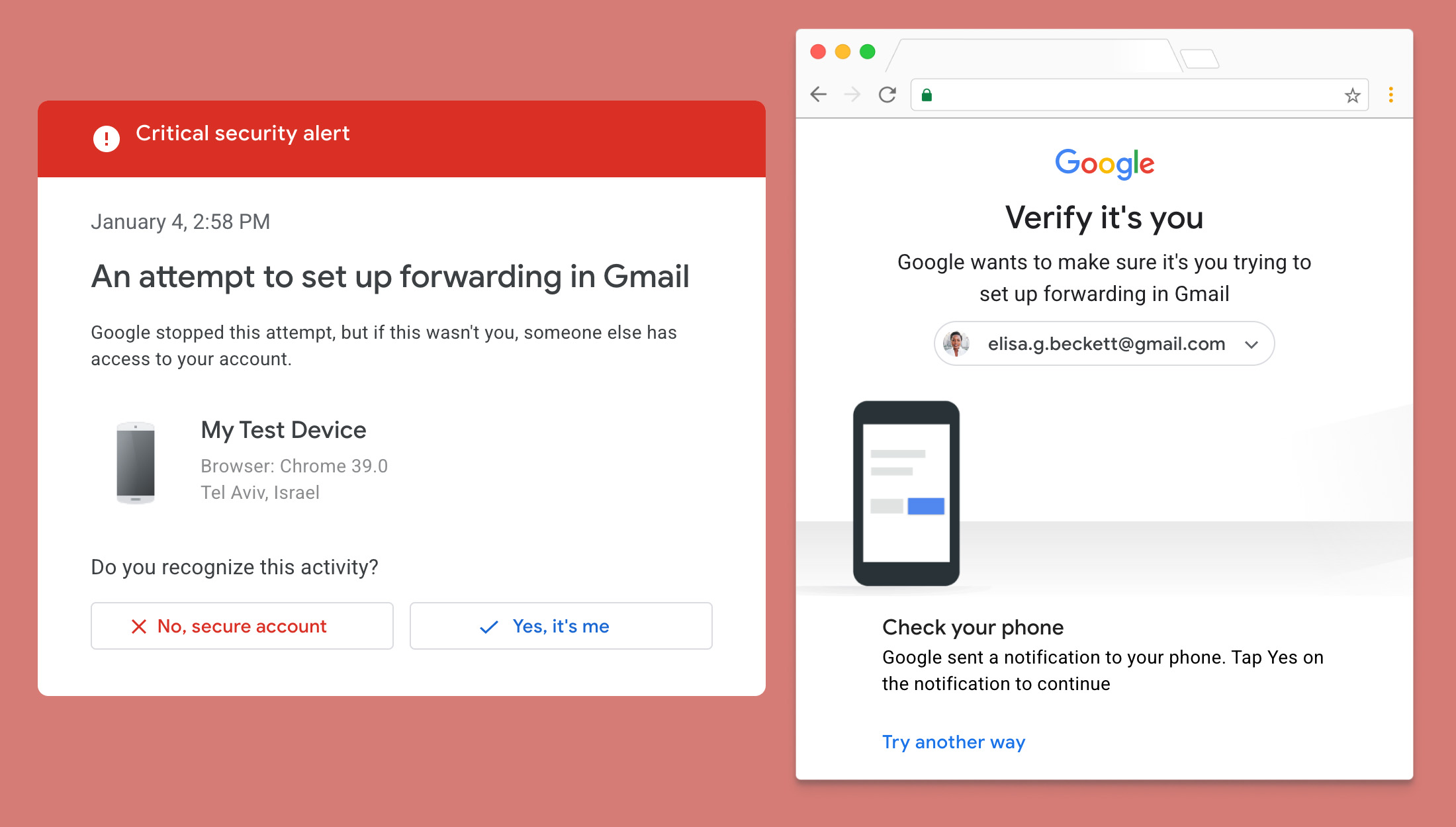 These new sensitive actions warnings will start to rollout right away, but could take up to 15 days before they hit your specific account.