ASUS unwrapped a new Zenfone this morning as the Zenfone 10, a small device by today's standards, yet with the high-end specs small phone fans might not want to give up to get a smaller package. The Zenfone 10 carries on this odd legacy from ASUS, where the Zenfone line has become almost the standard for small phones in a world filled with oversized tablet-sized devices.
We haven't covered many Zenfones in recent years because they have such limited availability in the US, but figured enough of you might find interest in this latest release. The Zenfone 10 will come to the US at some point, just not out of the gate. The US is still too dominated by Samsung and Apple for many phone makers to make any serious pushes here. This is a niche phone, which is fine by us!
The Zenfone 10 really is a proper small phone. It features a 5.9″ 1080p display that runs at 120Hz but can spike to 144Hz if you are gaming on it. You'll find super fast LPDDR5X RAM up to 16GB and the latest UFS4.0 storage up to 512GB in it. It's also powered by a Snapdragon 8 Gen 2 chip, 4300mAh battery with both wired and wireless charging, and a 50MP main Sony camera with a gimbal stabilizer to give you smoother video and less-blurry photos.
Oh yeah, the Zenfone 10 continues to bring a 3.5mm headphone jack and isn't completely covered in fragile glass. It does have Gorilla Glass Victus up front, but on the back ASUS is using a "bio-based" polycarbonate material. The phone comes in a set of snazzy colors too, like red and green and blue, along with typical white and black backs.
As for software, ASUS has been shipping a pretty clean build of Android for several years now. That doesn't change on the Zenfone 10, so if you don't want to be overwhelmed with a skin like you might be from a Samsung or OnePlus phone, and don't like Google Pixel phones for some reason, this could be a good choice. It'll get 2 major OS updates and 4 years of security patches.
The ASUS Zenfone 10 is a true tiny phone compared to so many in this space and really does look like it would be a decent buy. The plan is to sell it at £699.99 in the UK, with pre-orders open now. A US launch will follow and pricing could match that – the Zenfone 9 launched at $699 here last year. Once it hits the US, we'll let you know.
ASUS Zenfone 10 Specs
CPU:Qualcomm Snapdragon 8 Gen 2 Mobile Platform
GPU: Qualcomm Adreno 740
Memory: LPDDR5X 8GB, 16GB
Storage: UFS4.0 256GB, 512GB
Screen: 5.9-inch (2400 x 1080) 120Hz AMOLED Display, 144Hz gaming mode
Battery: 4300mAh battery
Charging: 30W wired, 15W wireless
Camera (Rear): 50MP Main (IMX766, f/1.9), 13MP Ultra-wide (120 ̊ field of view)
Camera (Front): 32MP
Audio: Stereo speakers, 3.5mm headphone
Security: Side fingerprint
Durability: IP68
Connectivity: WiFi 6E, NFC
OS: Android 13
Size: 172g, 146.5 x 68.1 x 9.4mm
Colors: Red, Black, White, Blue, Green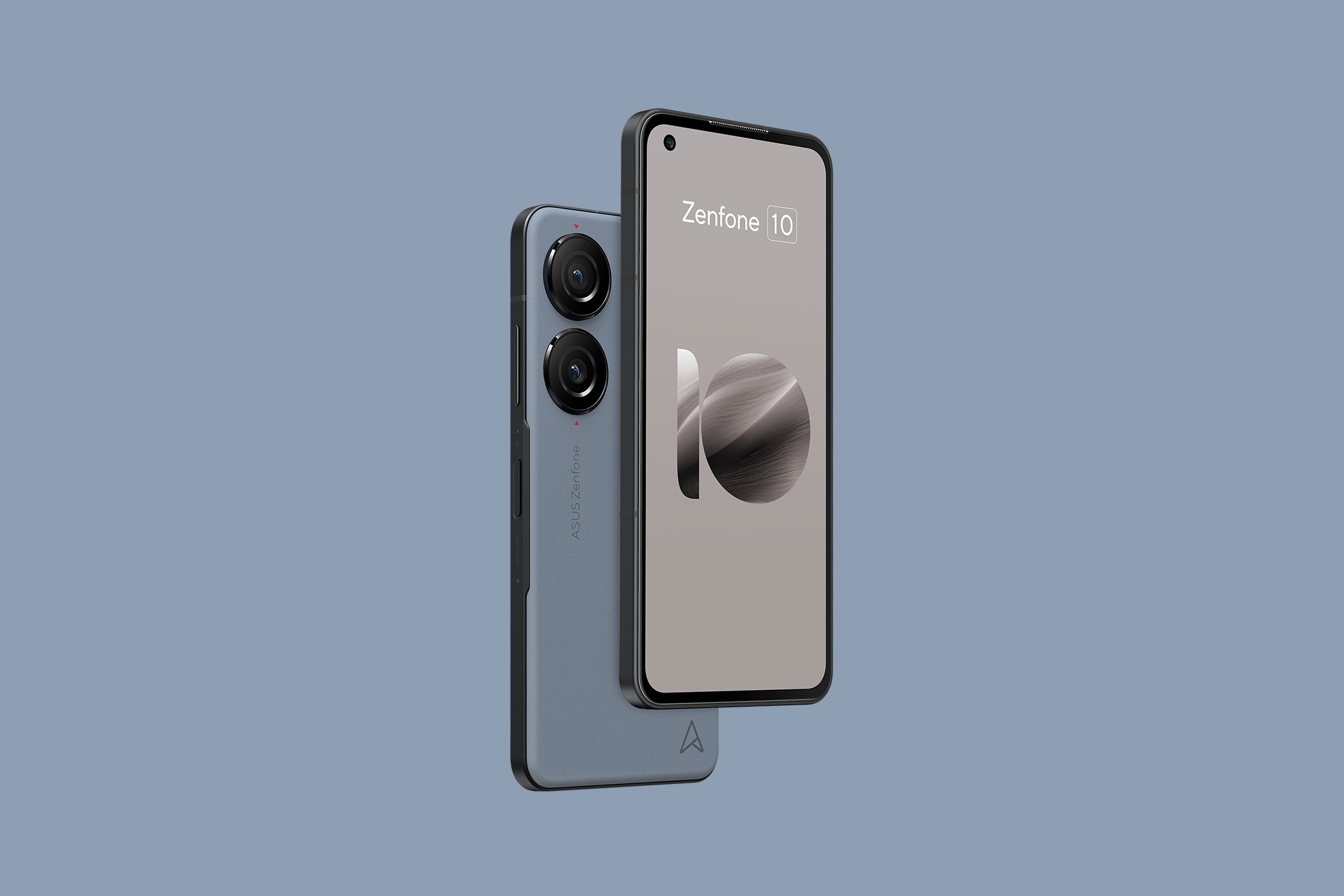 // ASUS