We already notified you about this change a week ago, even providing instructions on how to make the switch, but Google is now turning things up a notch – your Google Reminders are moving to Google Tasks and you can go ahead and setup everything right away.
In the latest notice, Google is sending out emails to tell you that "Your Reminders are moving!" The email makes it clear that folks were asking for this, it seems, with an opening line of, "You asked, we answered – your reminders are finding a new home."
Is that because all of your reminders hiding within the Google Assistant was confusing and not at all easy to access? Probably. At some point, I think I stopped using Assistant for reminders because they were a pain to manage. I have certainly found old reminders on several occasions that were sitting in my reminders list weeks or months later that were left hanging because they were so out-of-sight they were never dealt with. Having all of my reminders in a dedicated app like Google Tasks is a welcomed change.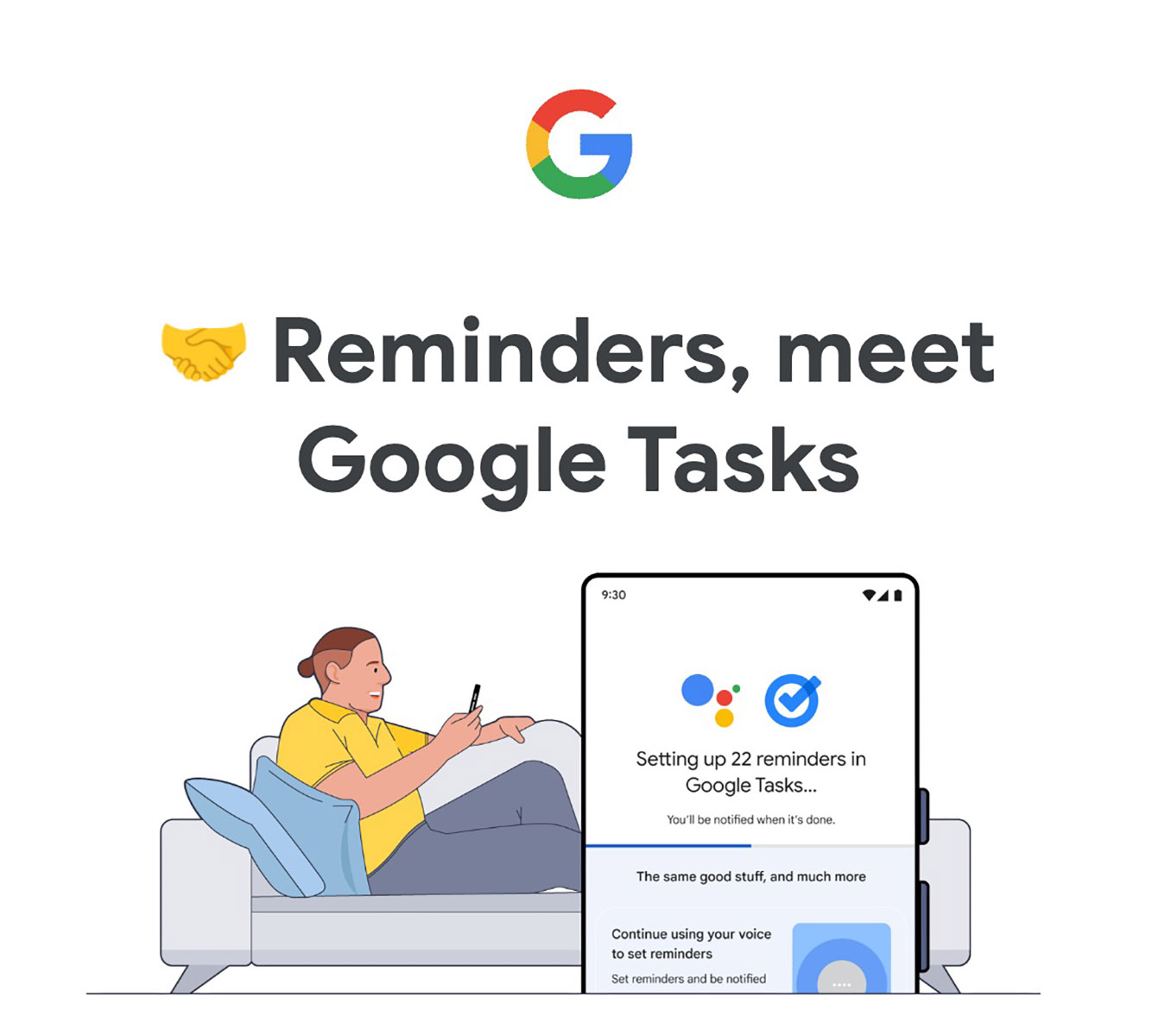 For those who haven't been keeping up – yes, Google is killing off reminders within Google Assistant and moving them to Google Tasks. You can still set reminders by yelling at the Assistant, "Hey Google, remind me to take a shower at 4PM" like you used to. However, going forward those reminders will show up in Google Tasks. That way, when you go to find reminders later, you'll just open Tasks or manage them from the Tasks widget instead of being like, "Hey Google, show me my reminders."
If you have not yet made the switch, you can do so by heading to assistant.google.com/reminders/move on your computer or phone. You can also just say "reminders" in Google Assistant and it should then walk you through a tutorial on switching. It's super easy and takes all of 1 minute. It will even migrate all of your leftover reminders from Assistant to Tasks.
Were you all asking for this like Google says?