To further improve the search results that show when you look for something in Gmail on your phone (both Android and iOS), Google is pushing out a new feature that's powered by machine learning models. This is apparently one of the most "highly requested" features by users like you and I.
Starting today, Google is gradually rolling out a "Top results" section in the Gmail search bar on mobile. This is a new feature for those with Workspace accounts and those with personal Google Accounts, like a regular Gmail address.
The image included here shows how this will look, but the idea is pretty straight forward. Using machine learning models, Google is taking your search term, most recent emails, and "other relevant factors" to then show you results "that best match your search query." This is a dedicated section, so hopefully it delivers the results you actually want and those mysterious "other relevant factors" are indeed relevant.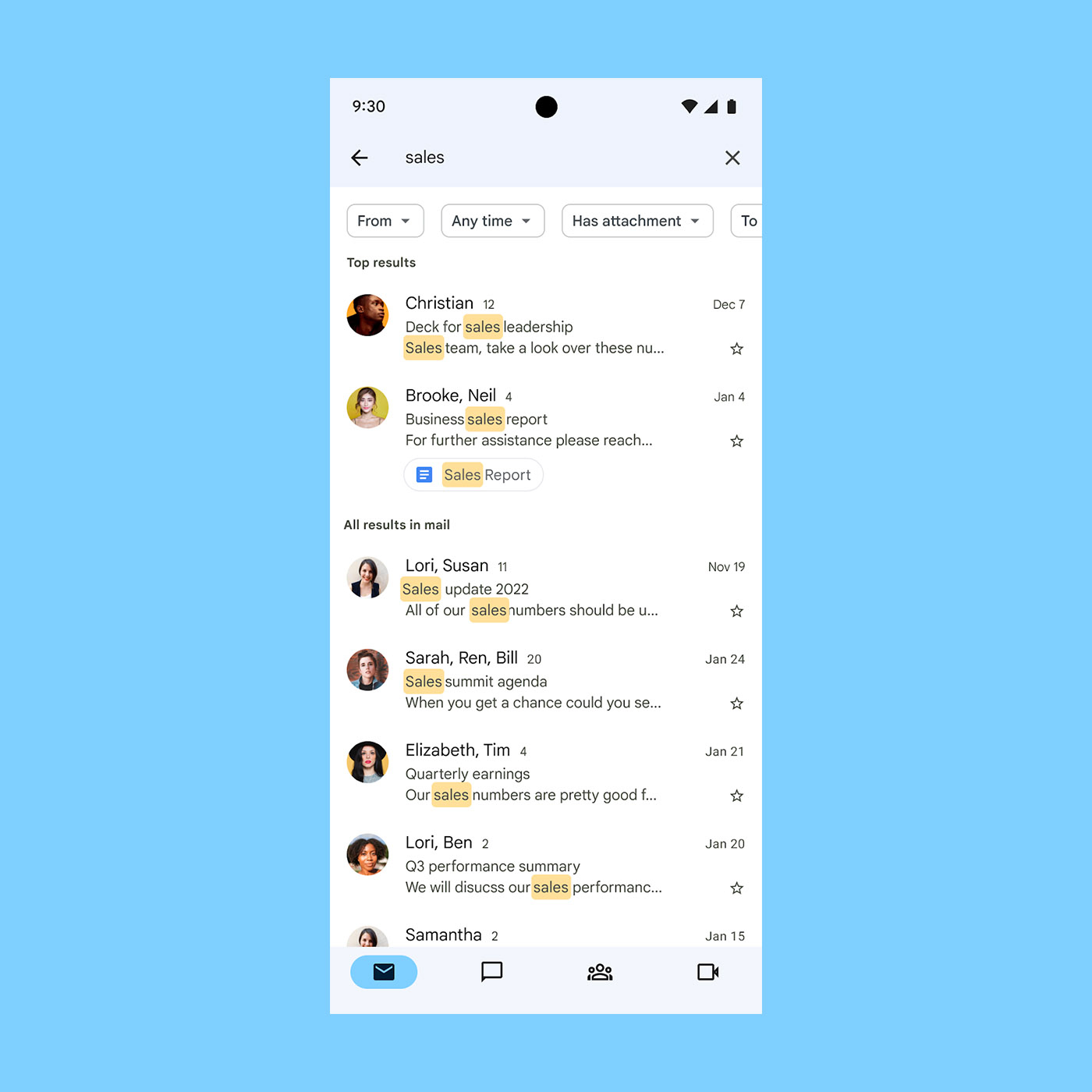 Gmail's search has always needed to be incredibly powerful, since so many of us have email histories that expand for large portions of our lives. My Droid Life email account is at least 11 years old at this point – that's a lot of email history. Thankfully, Gmail search has always been pretty good and this has us at least a little excited that it is getting better.
Again, the rollout for this feature starts today and could take 15 days to fully rollout. You shouldn't need to update, but feel free to hit that Google Play link below to see if your Gmail is outdated.
Google Play Link: Gmail