Google showcased new ways to customize the appearance of your Android device this morning at Google I/O, and honestly, I think they're the highlight of the entire event. What can I say, I'm easy to please.
As was the theme throughout I/O, AI has much to do with everything we're about to list out. There are AI-powered messages as well as AI-powered wallpapers. It's easy to see that AI is taking over the world, one Android phone at a time. For Google Messages, Google is introducing Magic Compose, an AI-powered feature that can offer responses based on the context of messages, then even transform what you write into different styles such as concise, professional, or even Shakespeare. This feature will be available in beta this summer.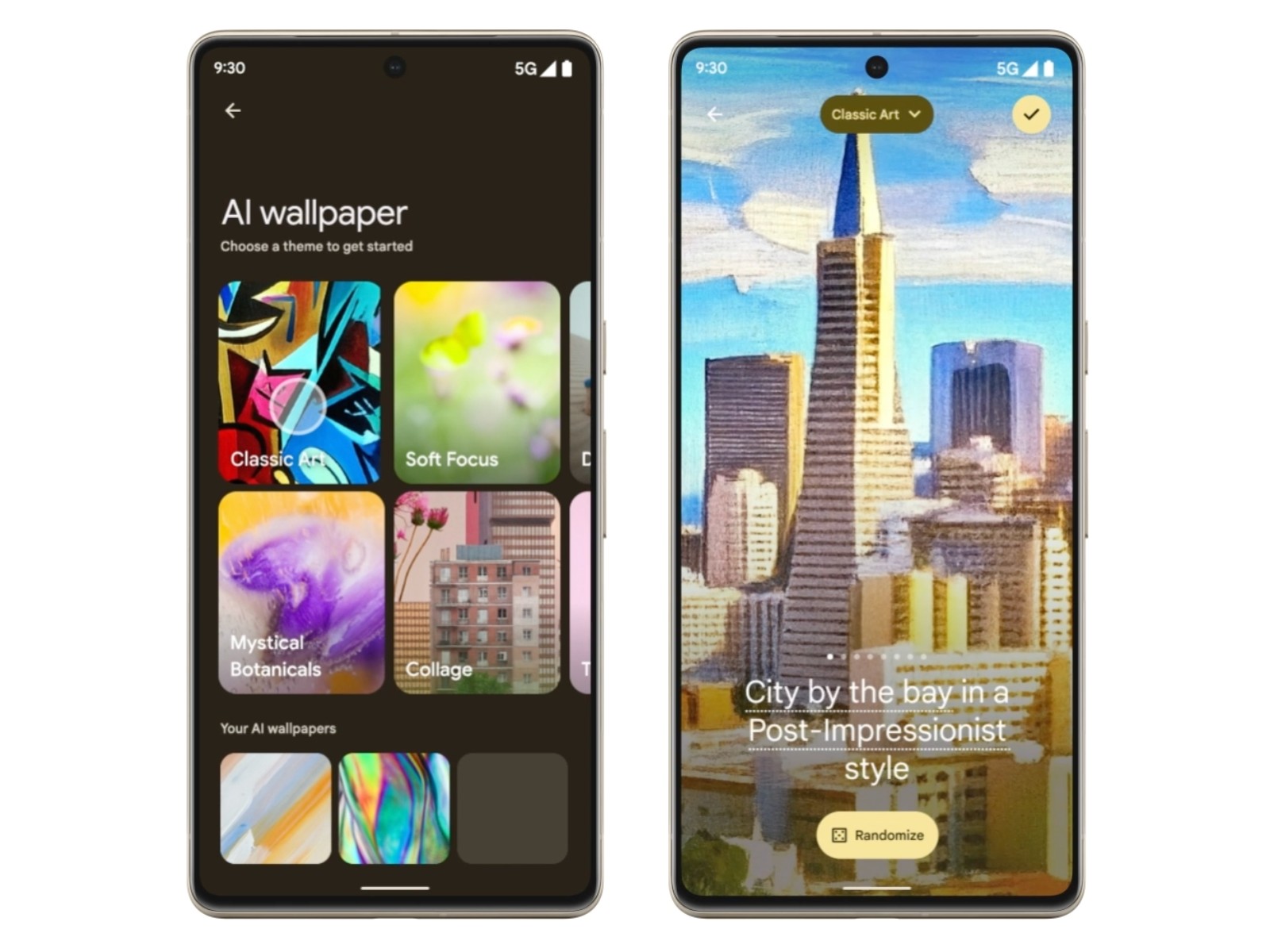 For how your phone looks, Google is introducing Emoji Wallpaper that lets you customize your home screen using favorite emoji combinations, patterns, and colors. Thanks to Material You, those colors will then populate across your Android system. Also for wallpapers, we have a new Cinematic Wallpaper that uses machine learning to transform regular 2D photos into 3D images, complete with a parallax effect when set as a wallpaper.
Maybe my favorite announcement from Google I/O overall is the new Generative AI Wallpapers. Using keywords and then a selected style, AI can generate a one-of-one wallpaper for you, meaning the wallpapers you get will be different from any others.
With Generative AI wallpaper, you can answer suggested prompts to describe your ultimate creative vision. Using Google's text-to-image diffusion model, your phone will generate unique wallpapers for you to choose from. Thanks to Material You, the color palette of your Android system will automatically match the wallpaper you've selected.
These new wallpaper options will be available on Pixel devices beginning next month.
Google is also looking to improve the amount of customization possible on the lockscreen. For Android 14, users will be able to customize the lockscreen with new shortcuts, new clocks, as well as new monochromatic themes that can be applied across the OS. Kellen isn't a fan apparently, but that's too bad.
Not bad, right?
// Google