If the Google-branded Google TV units at $29.99 and $49.99 weren't within the budget or maybe you didn't like their remotes, Walmart has a new option that could be very appealing. The retailer's new Onn. Google TV 4K streaming unit is now available and it costs just shy of $20.
I'm not sure there is any sort of official name for this device, so we'll simply keep referring to it as the Onn. Google TV 4K Streaming Box. That's what it says on the box anyway. Or maybe in short, just "Onn. Google TV box." That's somewhat better.
The device costs $19.88, supports 4K and Dolby Audio, and runs Google TV, so you have access to all of Google Play's TV apps like Netflix, YouTube, Disney+, Hulu, Paramount+, ESPN, HBO Max (soon just MAX), and more. It should see regular updates too with Google TV as the OS powering it all.
It also comes with a remote that has YouTube, Netflix, Disney+, and Paramount+ shortcuts, volume and channel change buttons, mute toggle, D-pad, Google Assistant microphone, power button, and input switch. This remote looks to be 10x improved over Google's own mini remote that ships with Chromecast with Google TV devices.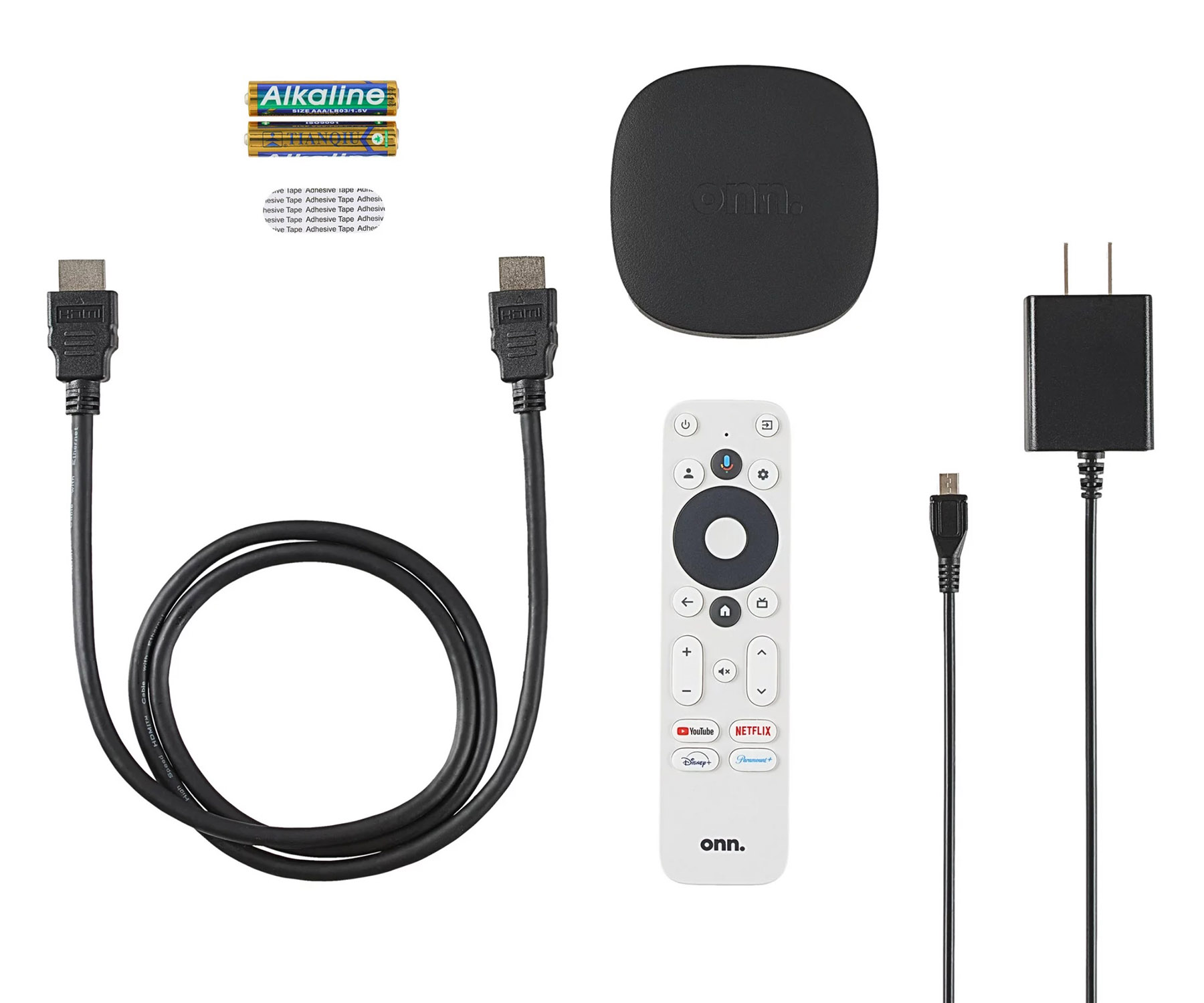 As for specs, the 4K streaming box from Onn. has 2GB RAM and 8GB storage, 802.11ac WiFi, a quad-core Cortex-A35 processor, and connects to your TV via HDMI. It also comes with a power adapter to keep things running and your first set of remote batteries. Walmart lists it as part number 28078468 (to help you find it) and with box measurements of 3.75 x 2.00 x 7.25 Inches.
The device is apparently super confirmed as being available right now if you can find one. Your local store may have some or you could get lucky and find one online. I cannot find one anywhere within 15 miles of the Portland area. Boo, me.