Lyrics within a music app are the type of feature that you may not use every time you turn on a new tune, but as you listen enough or laugh at the lyrics your friend just shouted (that were clearly wrong), they can come in handy to prove your lyrical clout. Both Spotify and YouTube Music have lyrics for many of the songs on their platforms, but it looks like YouTube Music is about to take theirs to the next level.
A handful of folks at reddit noticed lyrics being followed in real-time as their songs played. Again, YouTube Music has had lyrics within it for far longer than Spotify, but tracking lyrics as they play would be new.
You can see how this experience will look in the screenshot below. As a song plays and you follow along at the lyrics tab, lines should highlight as they are spoken. While not the biggest of features, it's a quality of life thing that lets you follow along on a deeper level with a song than simply playing it and reading a non-interactive list of lyrics like you can do now.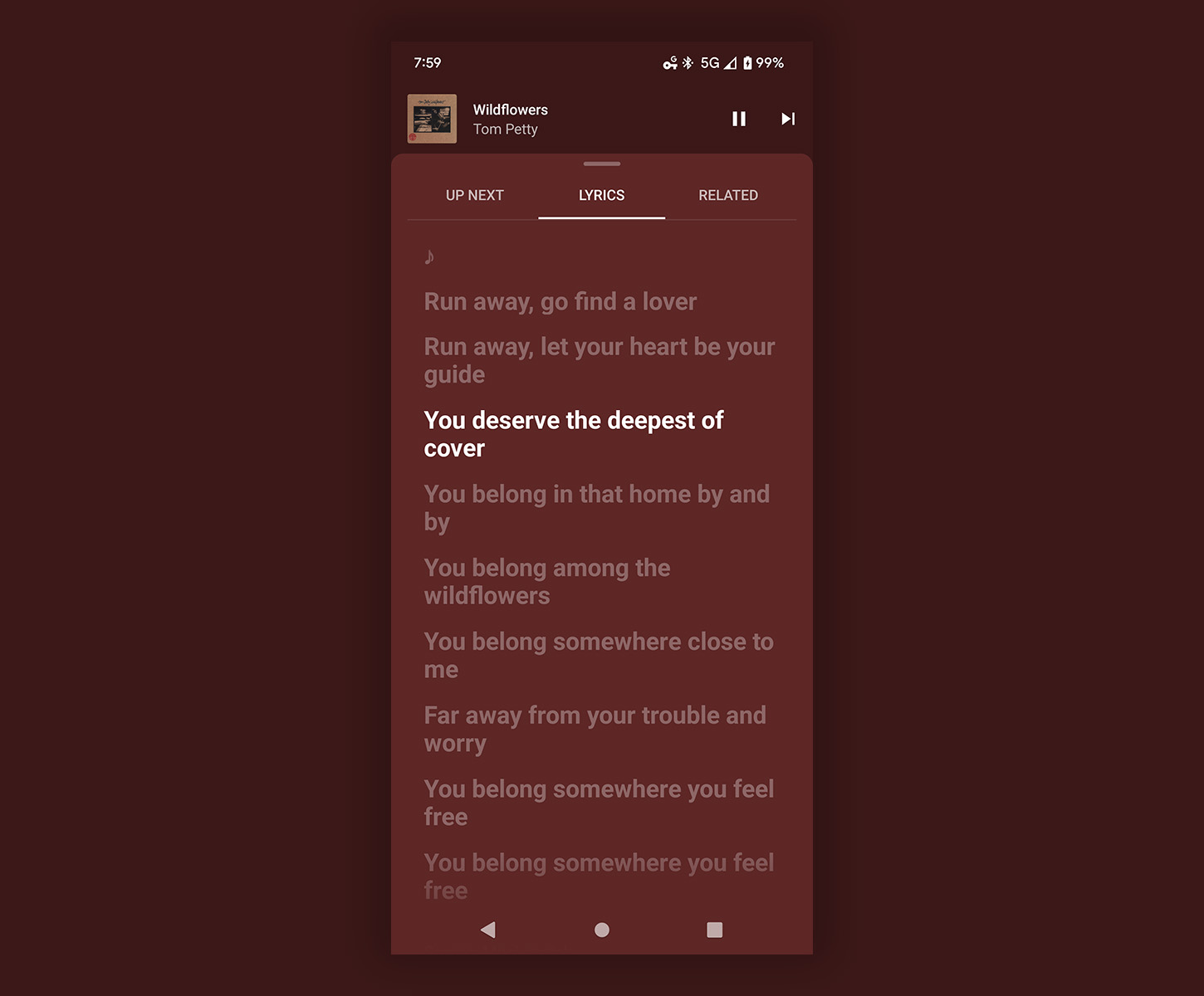 This particular user says they have version 5.51.50 of the YouTube Music app. I've seen some suggest they have this new lyrics experience on iOS as well, with the same build. Because we all seem to be on 5.51.50, this must be some sort of server-side control that Google and YouTube would need to whitelist your account for. I've checked multiple phones and do not have this yet. I even tried songs like the one above with no luck.
Let us know if you are seeing real-time lyrics.
Google Play Link: YouTube Music