You can't.
That's the short answer anyway. But no, you can't change to a new phone and bring your Google Pixel Watch with it without factory resetting. I wish I could tell you the reasoning behind it. All I know is that Wear OS has been this way from the beginning and it has always been annoying. I wrote about not being able to pair to two phones at once back in 2018 because it frustrated me then that I needed to constantly factory reset my watches. We're in 2023 and a whole fresh version of Wear OS later and still can't do such a simple task.
I bring this up today because Google shared "The Google Pixel Watch Minute" community post earlier and this question showed up as a trending topic they felt was a necessary share. In other words, a lot of people want to know how they can take their Pixel Watch to a new phone with having to factory wipe it.
Google is clear in their answer that "you'll need to factory reset your Pixel Watch to connect it to a new phone."
How do you factory reset your Pixel Watch to connect to a new phone?
It's super easy. From the Pixel Watch app, you scroll down and tap on "System" and then hit the "Reset and unpair watch" option. Once you tap "Reset" in the pop-up that appears, you'll see your Pixel Watch say that it is restarting before booting up and initiating the factory reset. It should say "Erasing" once it begins to boot.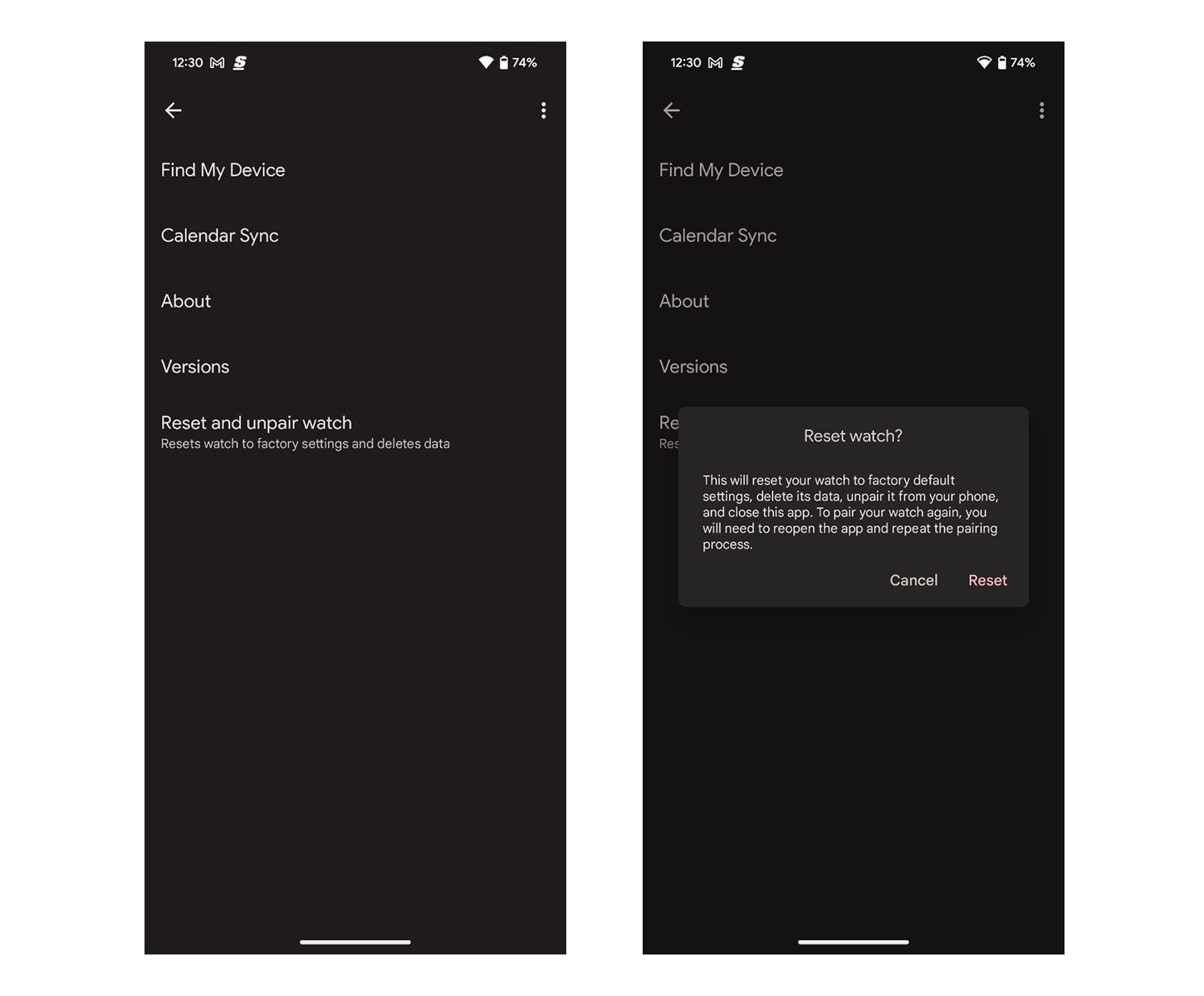 If you'd rather factory reset from your watch, you can do that too. Simply swipe down the quick settings panel, tap the Settings icon, scroll to System, and hit the "Disconnect & reset" option. From there, the next screen will inform you that you are about to factory reset and that you should really perform this move from the Pixel Watch app.
Hey, maybe Wear OS 4 will let us easily move watches from phone to phone.