When you subscribe to YouTube Premium, not only do you get the standard benefits, like no-ads, offline play, background play, and a subscription to YouTube Music, Google often throws in bonus limited-time benefits too. As an example, YouTube Premium subscribers can currently get 3 months of Walmart+ for free, as well as XBOX PC Games Pass.
To unlock these benefits, you'll head to your YouTube Premium benefits page (here) and then tap into the "Check it out" button of each. From there, a pop-up will show you a coupon code to redeem the free offer, instructions on how to redeem, a description of the service, and what the terms are, since most of these tend to warn you that you'll start paying once the free trial is up.
For free XBOX PC Game Pass, we're talking about a $9.99/mo service that lets you play "hundreds" of the top PC games, as well as games from XBOX Games Studio. This is a monthly subscription service like so many that gives you access to PC games without having to buy them, and yes, you need a Windows PC to do so. It could be worth it for a few months if the games list has some titles you've been wanting to play.
For free Walmart+, this is a $12.95/mo service that lets you shop Walmart and get free delivery from stores, free online delivery with no minimums, save at gas stations, the ability to pay for items in store with your phone, and a bonus Paramount+ subscription. If you were looking for an Amazon alternative, Walmart+ is probably your best bet. Again, this is a free 3-month subscription.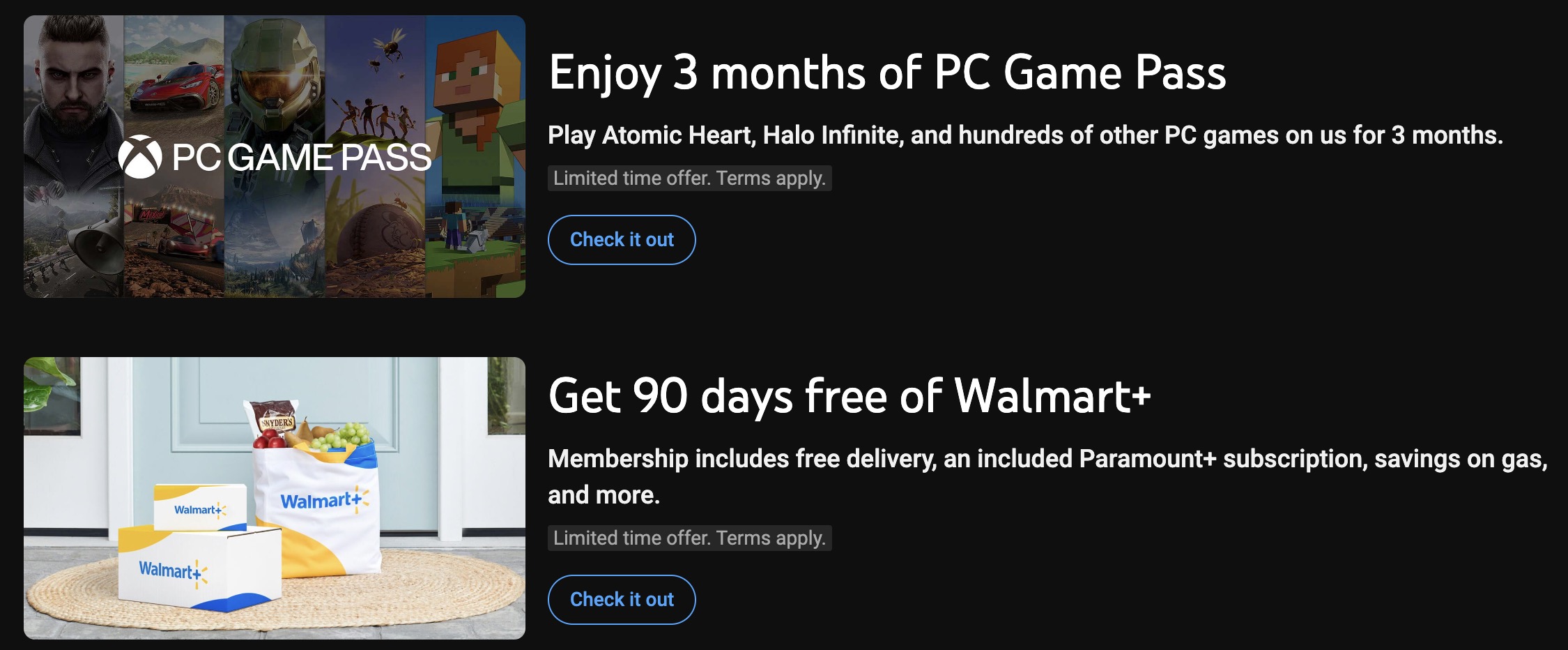 Both of these are limited time offers. The XBOX PC Games offer has to be redeemed by May 21 and the Walmart+ offer has to be activated by June 15.