Verizon went through a major management shakeup in recent weeks as the company continues to see struggles on the consumer business side of things and as it tries to catch-up to T-Mobile in 5G. One of the key role changes happened at the top of Verizon's network and the newly promoted exec is already talking about what's next for wireless customers.
Joe Russo, who was promoted to the EVP and president of global networks and technology for Verizon, participated in an "Inside Verizon" video where he mentioned a couple of changes you might find useful should they rollout in the near future.
The first change could come as a tool within the My Verizon app that will let you report network issues. Verizon apparently already has this tool built-in for employees to report, but Russo is talking about letting you and I directly report back when we're in a spot that is struggling.
For now, if you head into the My Verizon app, tap the bottom right menu and then "Feedback," there are only a couple of options. You can either provide feedback about the My Verizon app or about a store visit. Soon, you should be able to report a "Network experience" too.
Verizon thinks this could help them either better understand problems they were already aware of or recognize new issues that need a deeper dive. If anything, with the amount of feedback I'm about to report around Portland, I might finally be able to use a Verizon phone here without a 3G-level connection.
We don't yet have a timeline for when this option could hit consumer phones.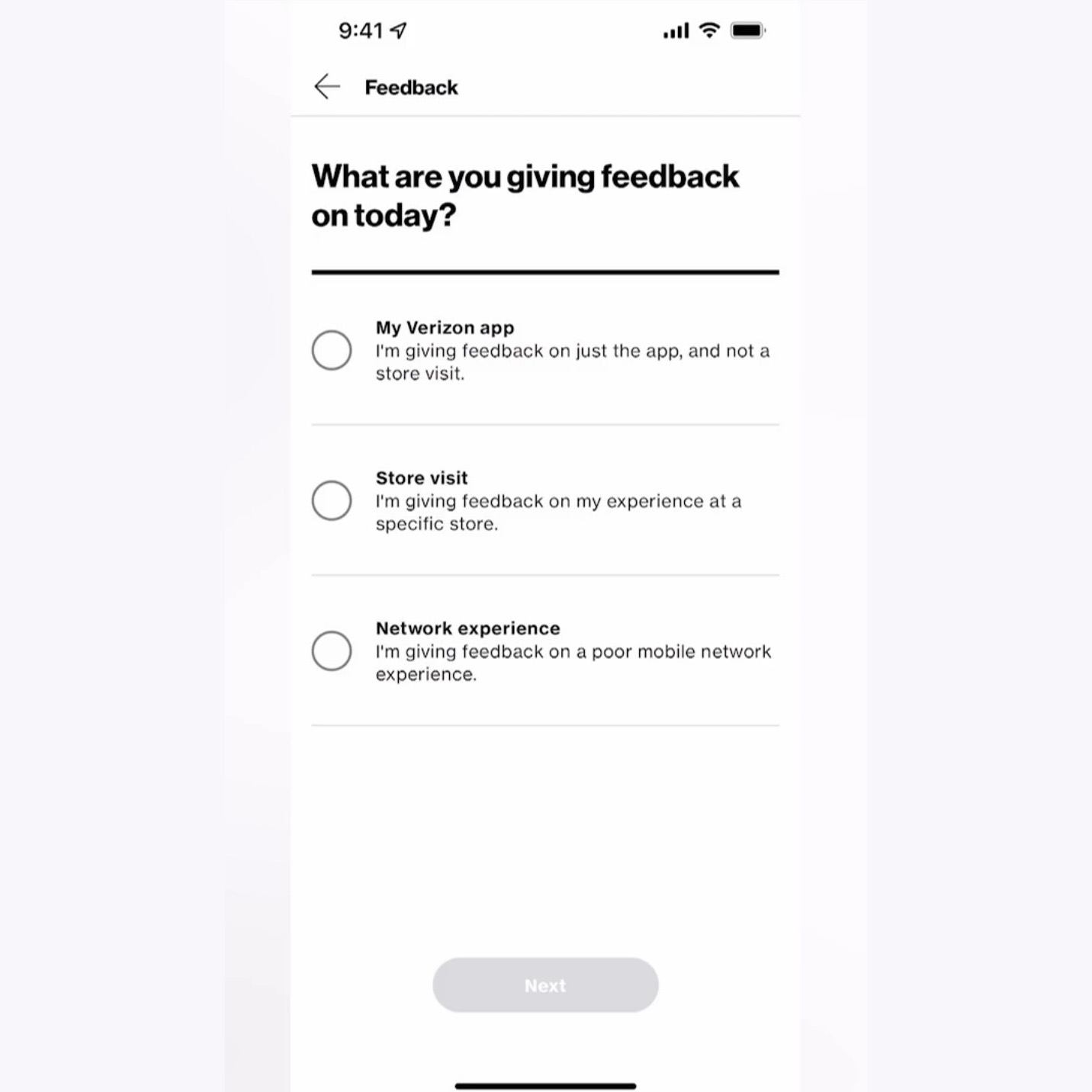 The other change Russo talked about is being more proactive when there could be a network disruption in your area. Up until now, if Verizon was working on upgrading their network and you happened to be impacted, they didn't proactively notify you of the upcoming outage. Going forward, they want to change that by notifying customers ahead of time if an upgrade is in the works or a cell site might go down.
Network transparency, I like it.