Google Keep has turned into a really solid note and list keeping app over the years. Google has expanded its feature set to make it one of the best free cross-platform note apps around. A little over a week, Google announced an incoming feature that has weirdly been missing all this time, but that we'll gladly welcome and use immediately.
The Google Keep single note widget is here!
First announced as a part of Google's latest Android feature drop, the single note Keep widget is exactly as the name suggests. This is a widget that lets you display a single note, with checkboxes, and a level of interactivity. Instead of just a list of your notes that you would need to tap on to launch into or shortcuts to create a note, you can use this single note widget to maintain a single note on your home screen. It's wonderful.
As you'll see below, I went ahead and added my ongoing grocery list note to a home screen. While you can't add items to a list from the widget, you can certainly check and uncheck boxes. So if you had a to-do list or a similar grocery list, you can maintain it throughout a day without fully opening Keep.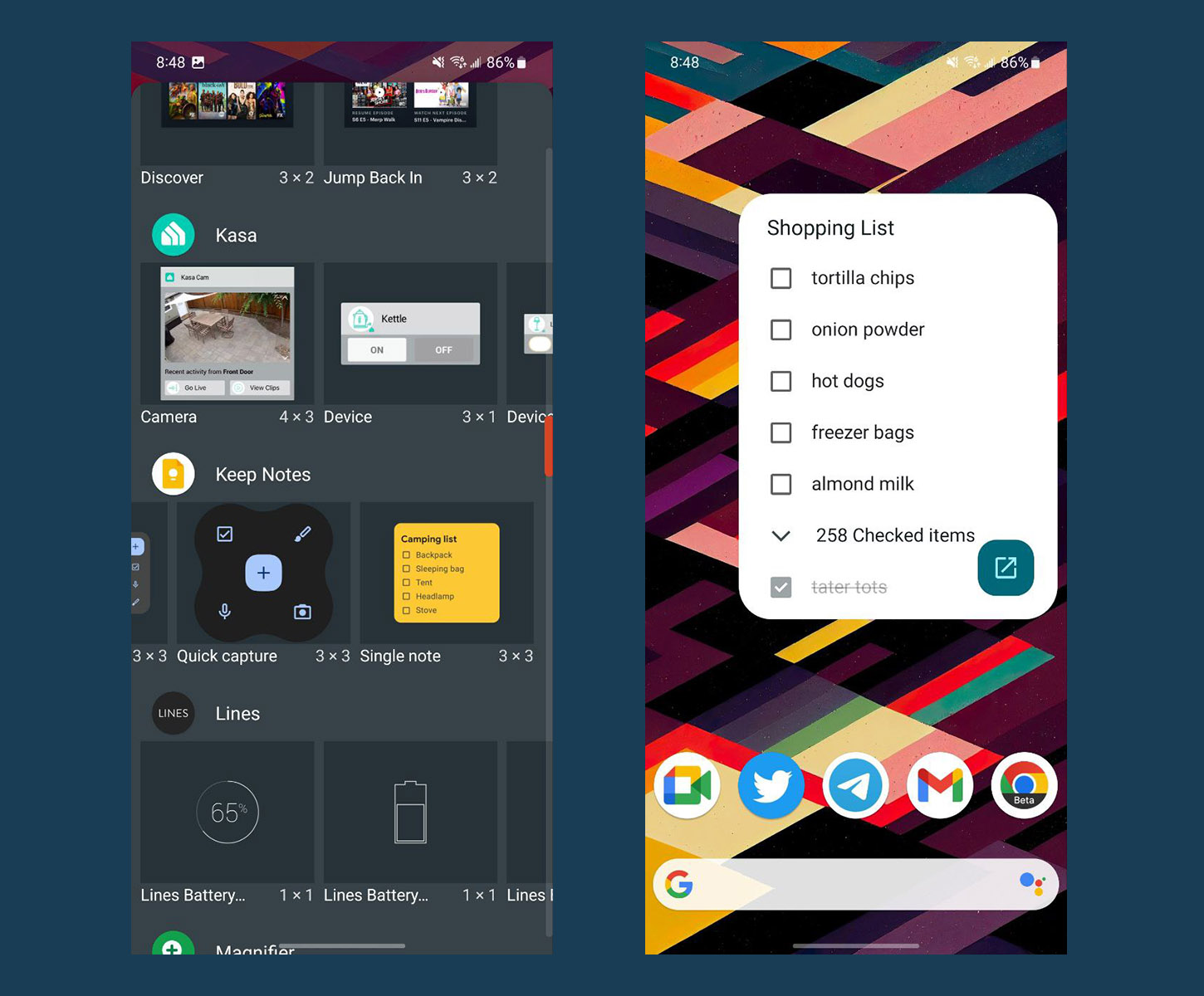 When Google first told us to expect this new single note widget, they weren't very specific about when it might show up. Yesterday, I received a Google Keep update (v5.23.082.02.90) through Google Play that must have included it, as I'm now able to add the widget.
To get it, hit that link below and look for an update. Once you've updated, you'll find the "Single note" option as an available widget. You know how to add a widget, right?
Google Play Link: Google Keep