We don't usually think about estimated manufacturing costs for devices these days, but an analysis from Counterpoint was released this week that estimates the cost to produce a Pixel Watch (LTE) is around $123. That's neat to think about, right?
In a handy breakdown for this price, you realize how many pieces are required to make a watch like this tick. The display, case, cellular connectivity, sensors, battery, processor and memory, plus even the watch bands. It all adds up, as they say. The graph below breaks down the percentage of the total cost for each unit. As you can see, processing and memory costs take up the largest portion at 26.9%. If the $123 per unit is accurate, that's $33 being spent on processing and memory alone.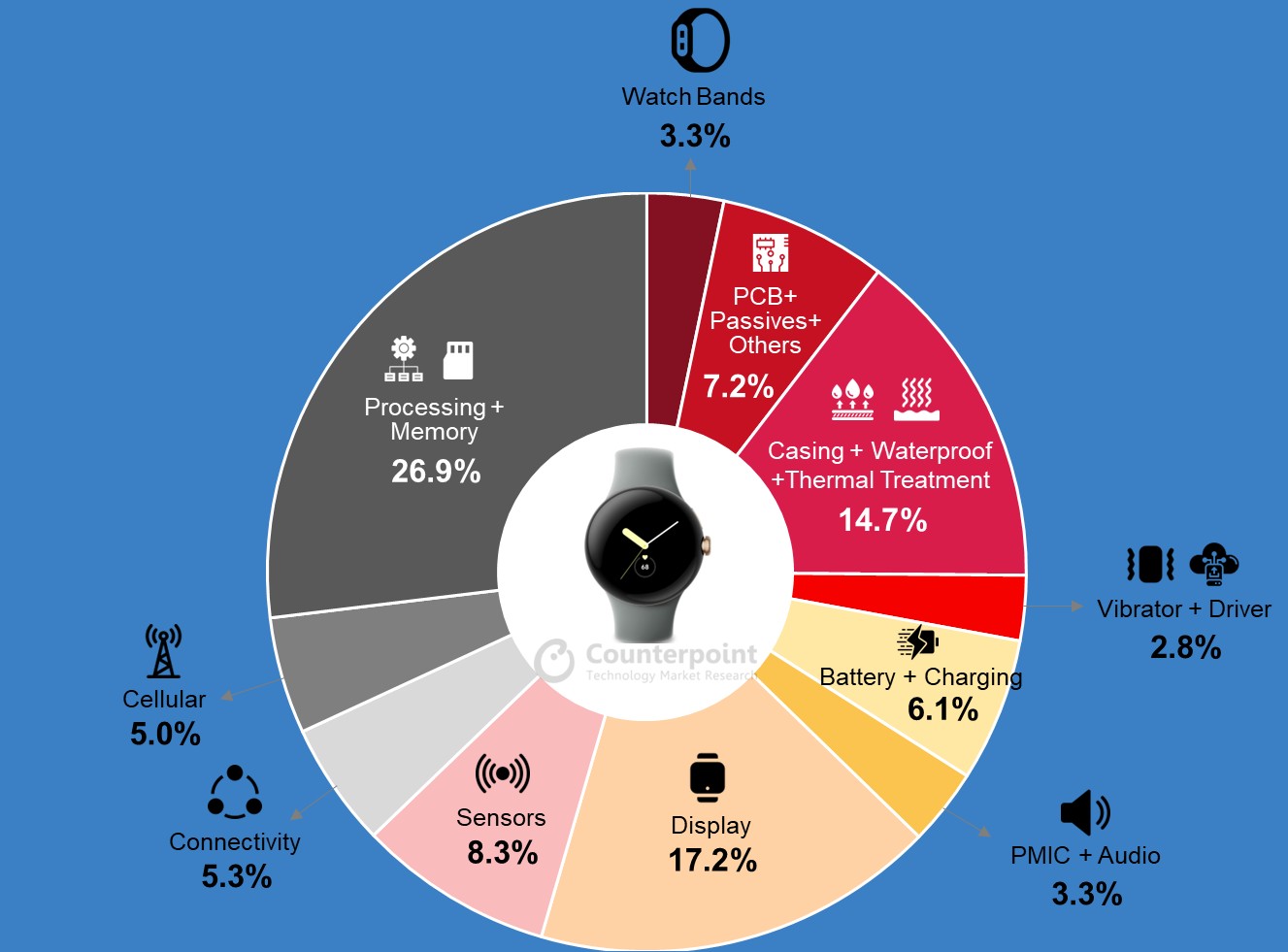 If we want, we could always take it a step further and realize that the actual production and shipping of each unit has its own cost, too. As far we know, Counterpoint's analysis doesn't account for those things, so Google's actual cost to manufacture and distribute the watch could be a bit higher. For Google's sake, we hope it's not too much higher, though.
Pixel Watch retails at $349 for the WiFi model, so when all is said and done, it's assumed that Google is making a tidy little profit. To run a successful business, that seems important.
Very neat.
// Counterpoint