Over the past weekend, I took photos and videos with my Galaxy S23 Ultra review unit, trying out this new HP2 camera sensor from Samsung. I have to say, it's really good. Not only is the main camera solid, but there's so much versatility thanks to the array of cameras on the backside, with the telephoto option able to snap clear details at a distance, while close ups are handled expertly by the phone's macro mode. It's been absolutely ideal. And yes, astrophotography is a go on this phone.
Below you will find an assortment of different environments you might find yourself in with this phone. You might be outside at night, inside at a sporting event with bright overhead lighting, outside walking by a creek while overcast, in some bright sun, or any other sort of conditions. The point is, I wasn't able to find a shot that the Galaxy S23 Ultra couldn't help me capture. That goes back to my versatility piece. The Pixel 7 Pro is this same way, especially with the introduction of its macro mode. Much like that phone, the S23 Ultra can sense when a subject is close to the lens and will automatically adjust your shot into focus. It's so nice not having to dive into any settings to get a great shot.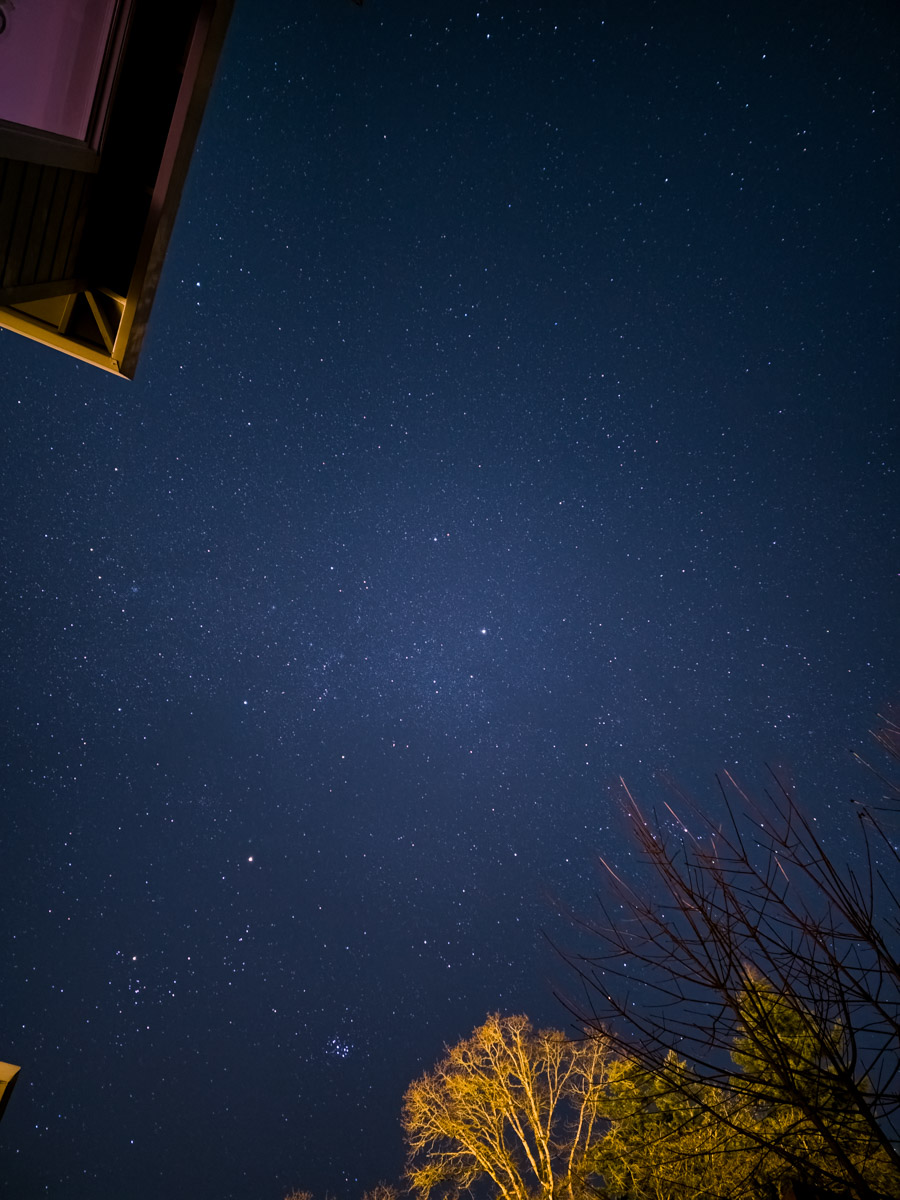 With exception to the astro shot above (it's a RAW shot with tweaks in Lightroom to help bring out the stars), none of the photos below have been edited or retouched besides a resize and compression to help the site run smoothly. We always like to have the cameras speak for themselves, so nothing has been done.
We will likely have additional shots in our full review, which I'd like to have up later this week if possible. In that piece, I'll go over all of the camera settings and we can dive in a bit deeper. This post is purely to show off some shots, whether it be with the zoom activated or the night mode going. It's all about that eye candy.
Is a good camera enough to get you to upgrade phones? For me, it would be, yes.