Samsung appears to be experimenting with the third iteration of the Galaxy Z Fold, presumably the Galaxy Z Fold 3 that should arrive at some point in later 2021. According to a published patent, the big hardware change could be an LED display strip that is placed on the hinge of the device.
The question is, why?
From render mockups created by LetsGoDigital, the strip could be used for notifications, as well as act as an actual extension of the cover display. Right now on the Galaxy Z Fold 2, the hinge's exterior is a blank area, not used for anything. The issue we as Galaxy Fold superfans have is that these phones have Always On-supported cover displays, so we're not entirely sure why we'd need an additional strip of LEDs along the exterior to be informed of incoming notifications. Yes, it looks cool, but doesn't seem to add much of a useful purpose.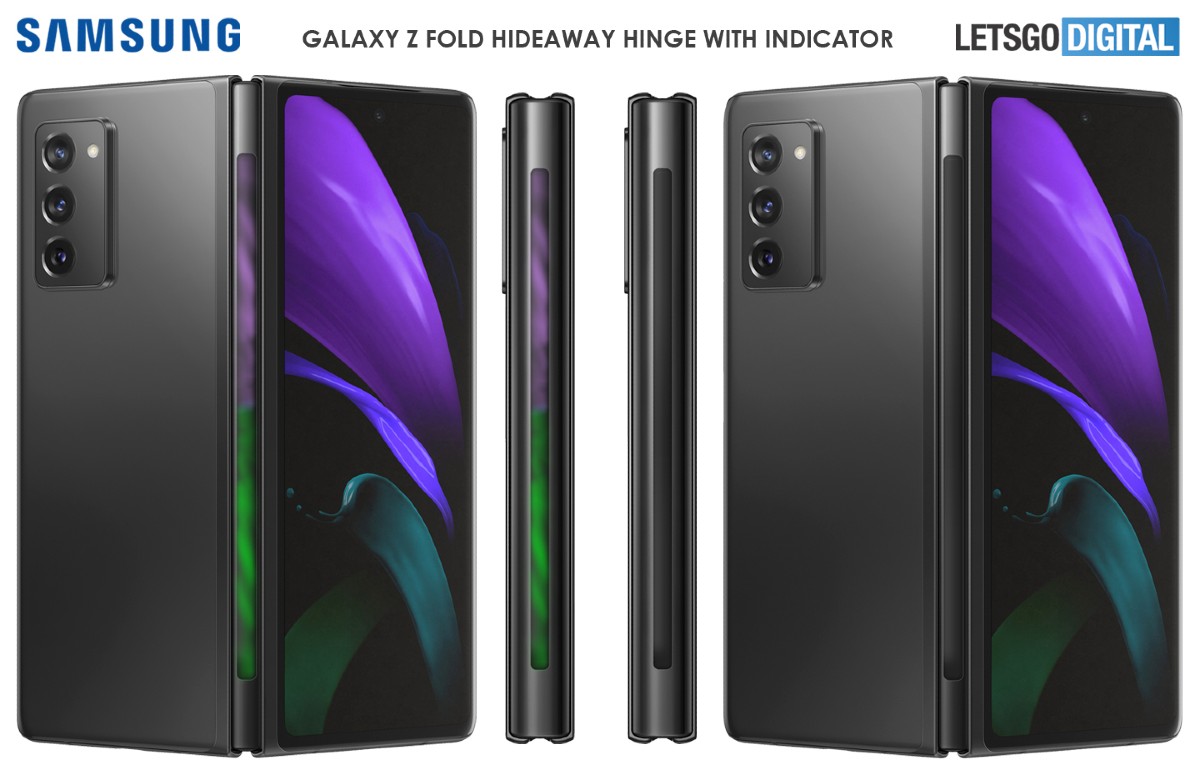 Instead of large LED light strips, we'd prefer to maybe see a bit of ingress protection implemented. Obviously, that task will be difficult for a device such as the Galaxy Fold, but an IP rating is important for many people. Since the Z Fold 2 lacks one, we have to be extremely cautious when using the device, because Heaven forbid you splash a bit of water on your $2K smartphone.
Fellow Z Fold fans, what do you think? Is the hinge area a waste of space? Does Samsung need to build in a fancy LED light system? We need your thoughts.