Amazon hosted an annual hardware event today and showed off more new devices than I can even attempt to keep track of. They announced at least 8 new Echo devices, a new Eero mesh WiFi system, Ring products, and a freakin' microwave. They even announced smart glasses that have Alexa built-in. It was quite the day for Amazon.
Below, you'll find the briefest of descriptions for each, mostly just to let you know that Amazon did its thing today. Some of you may also be invested in the Alexa ecosystem, and so this stuff might be a future purchase.
Ready? Let's go!
Echo ($99.99)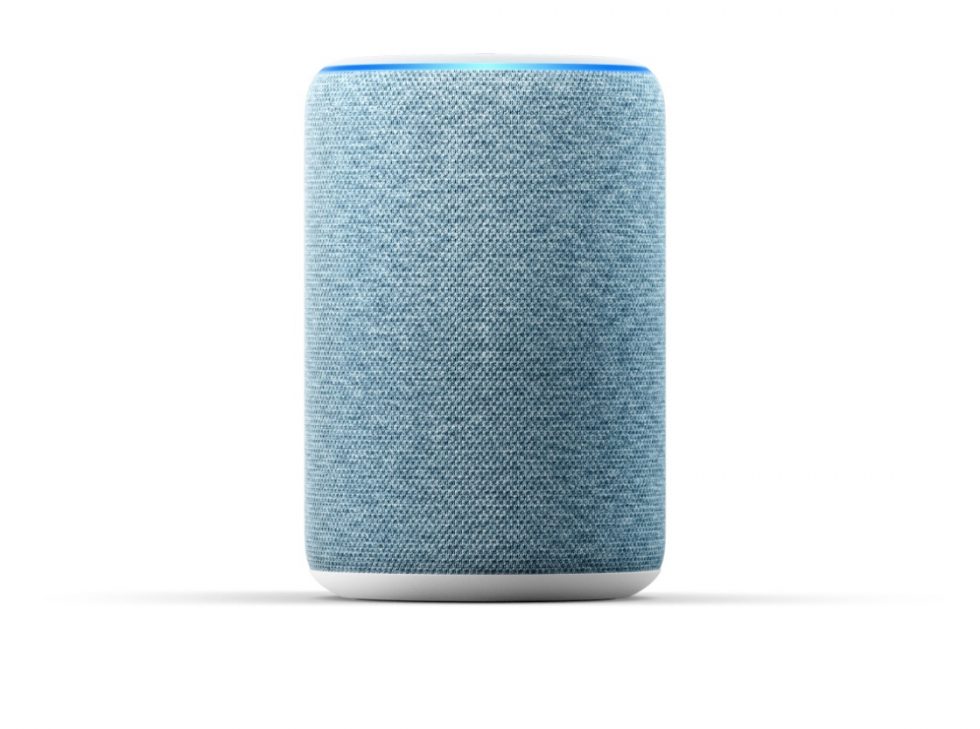 The new Amazon Echo for 2019 features a fabric design that's very similar to the previous model, only now it comes in "Twilight Blue" too. It has the same audio architecture as the Echo Plus, which includes a 3-inch woofer. At $99.99, it's priced quite well.
The new Echo is up for pre-order now and ships October 16.
Echo Flex ($24.99)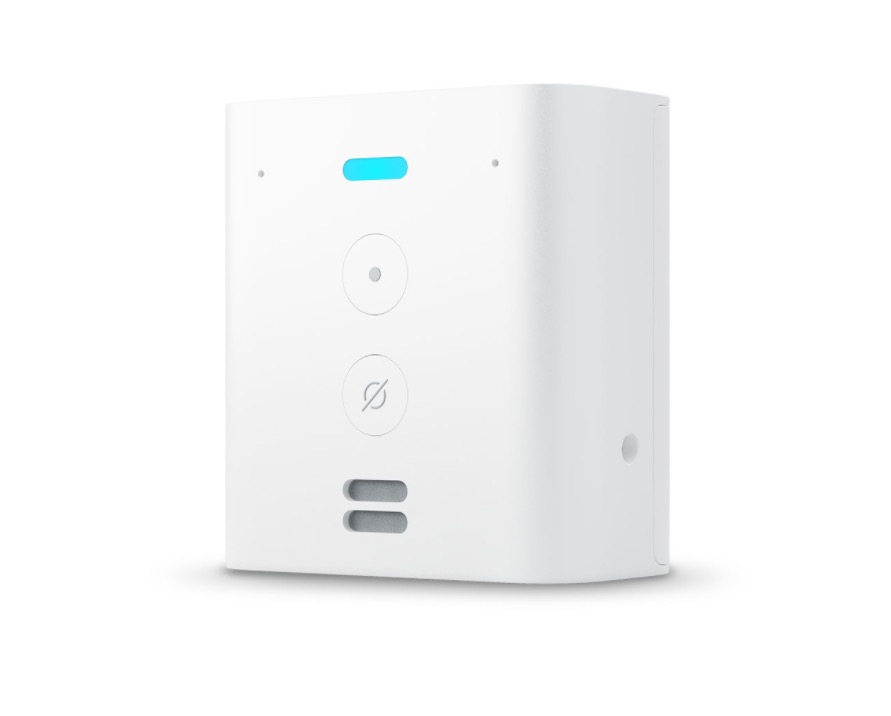 The Echo Flex is an outlet plug that features Amazon Alexa. It's the most affordable way to get Alexa in your home at $24.99. In addition to Alexa being on board, you'll find a USB port on the bottom that will let you charge a device or connect an accessory like a night light or motion sensor.
The Echo Flex is up for pre-order now and ships November 14.
Echo Dot ($59.99)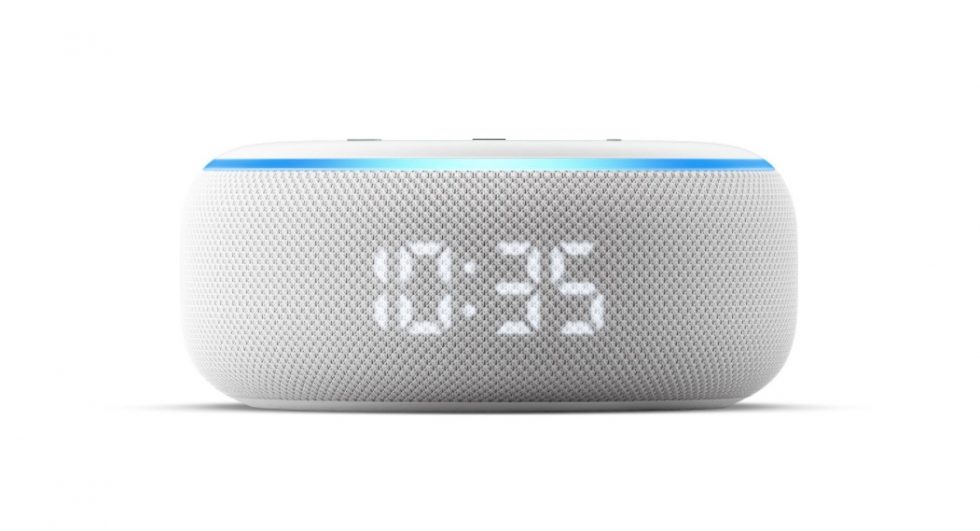 The new Echo Dot looks pretty sweet, mostly because it now includes a clock that shines through its fabric outer. It's mostly just another Echo Dot, but that clock can show you time, temperature, and timers running. It's probably going to be a sweet bed-side accessory.
The new Echo Dot is up for pre-order now and ships October 16.
Echo Show 8 ($129.99)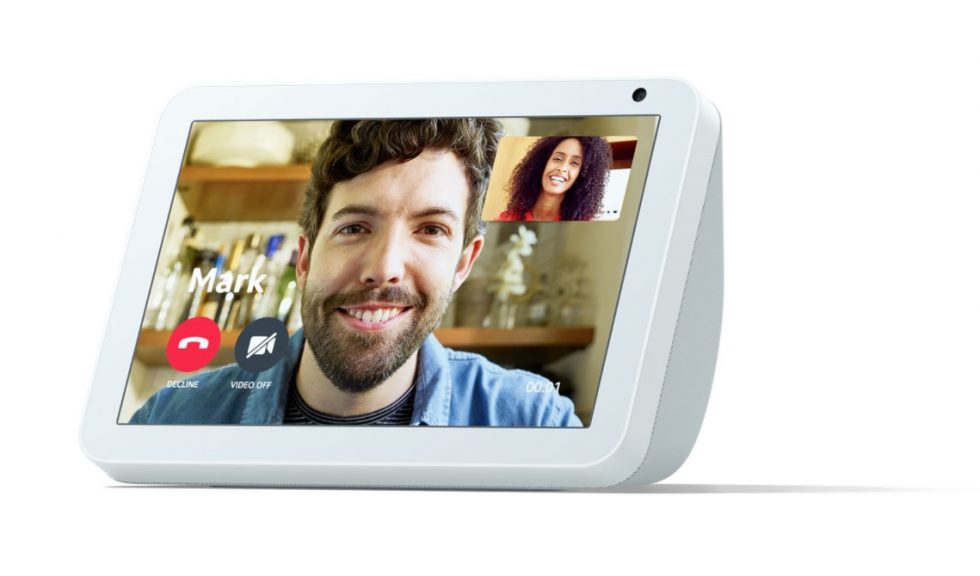 The new Echo Show 8 bridges the gap between the Echo Show 5 and 10 with an 8-inch HD display. That's the big difference between this Show and those others, so that means you still get to pull up recipes, see visual responses from Alexa, play some of your favorite shows, and take video calls.
The new Echo Show 8 is up for pre-order now and ships November 21.
Echo Studio ($199.99)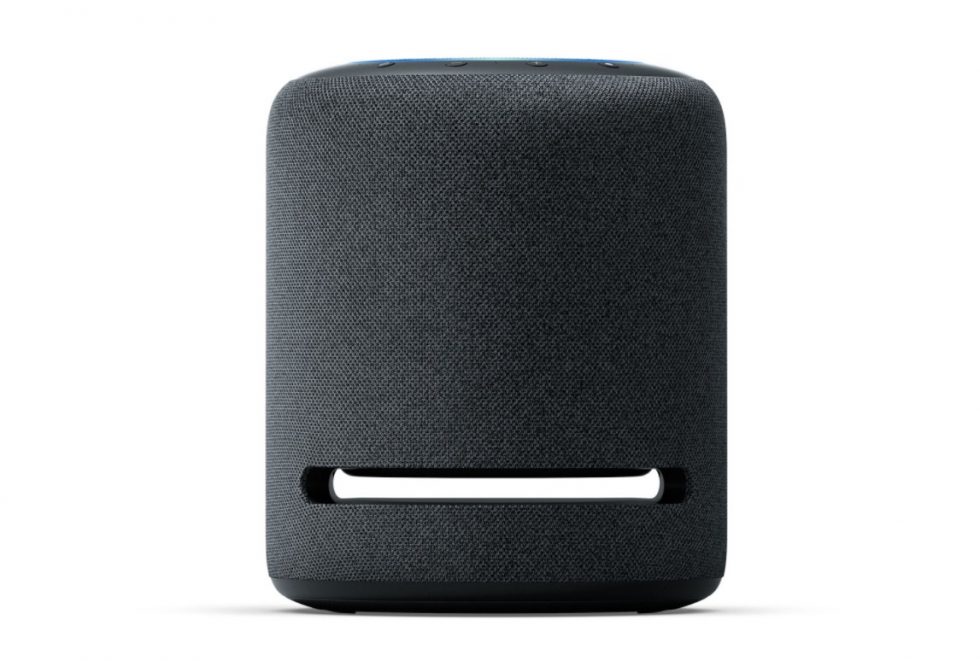 The Echo Studio is going to be Amazon's most impressive speaker to date, hence the $200 price tag. This is Amazon's premium speaker with a 5.25-inch woofer, 330W of peak power, 1-inch tweeter, and three 2-inch midrange speakers. It also has a 24-bit DAC to try and play you high-res, lossless music from sources like Amazon's new Music HD (Tidal HiFi is coming next year).
Amazon says the Echo Studio can produce 3D sound using Dolby Atmos and will adapt to rooms after it senses the acoustics of your space. Of course, it also has Alexa on board for that smart control jazz. Finally, you can pair two Echo Studio devices with select Fire TV devices.
Echo Studio is up for pre-order now and ships November 7.
Echo Buds ($129.99)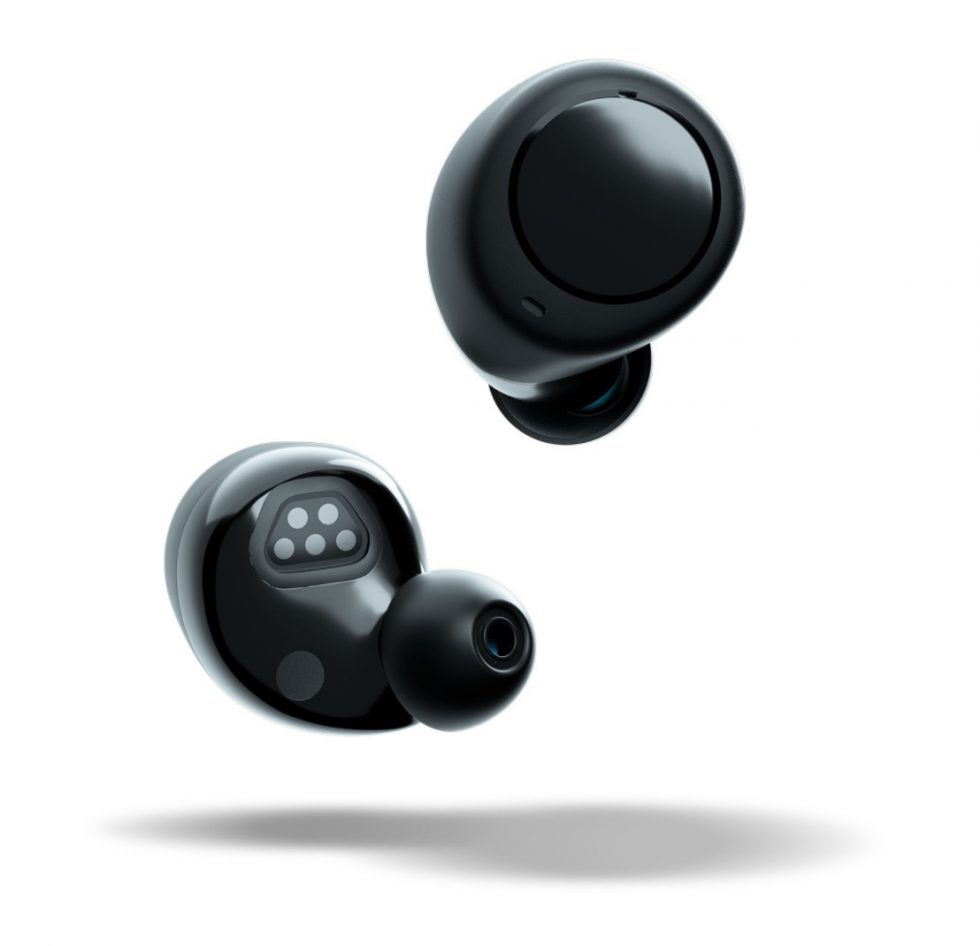 For those not yet rocking wireless earbuds, and have been waiting for a pair that offer Alexa integration, Amazon has your answer. According to Amazon's listing, these earbuds feature Bose Active Noise Reduction Technology, a hands-free Alexa experience for answering calls and playing music (Siri and Google Assistant compatibility also built-in), plus 5 hours of music playback.
Echo Buds are available for pre-order today for $129.99 and launch October 30.
Echo Frames ($179.99)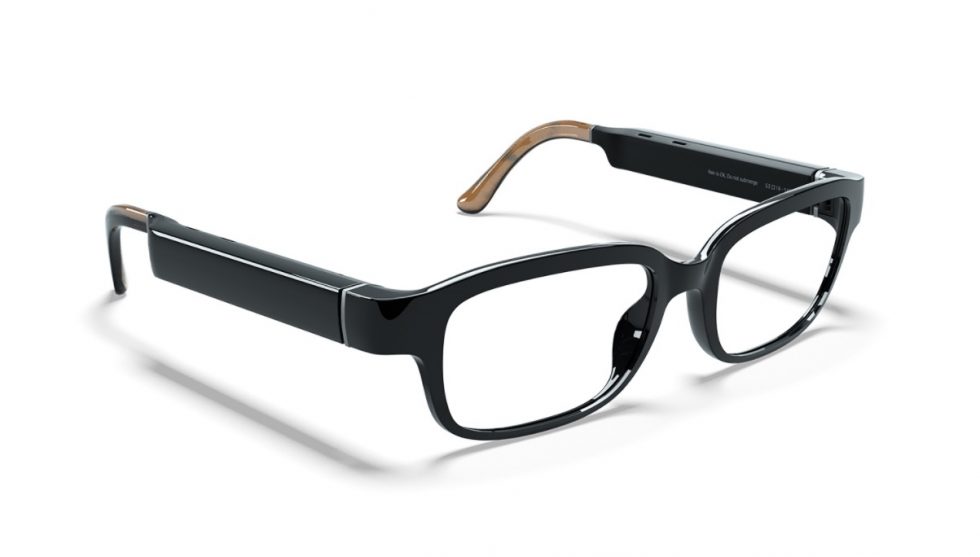 Amazon announced two products that fall under an "invitation only" category: Echo Frames and Echo Loop. For Frames, they offer hands-free access to Alexa for making calls and setting reminders, and you can also receive notifications/alerts via the frames.
According to Amazon, the frames are compatible with "most prescription lenses," but during the request for invitation process, you're required to submit the size of your current glasses, allowing Amazon to ensure it will be a proper fit. Right now, Amazon is only offering Medium/Large frame sizes.
If you need Alexa sitting right next to your brain all day long, you can request an invitation below.
Echo Loop ($129.99)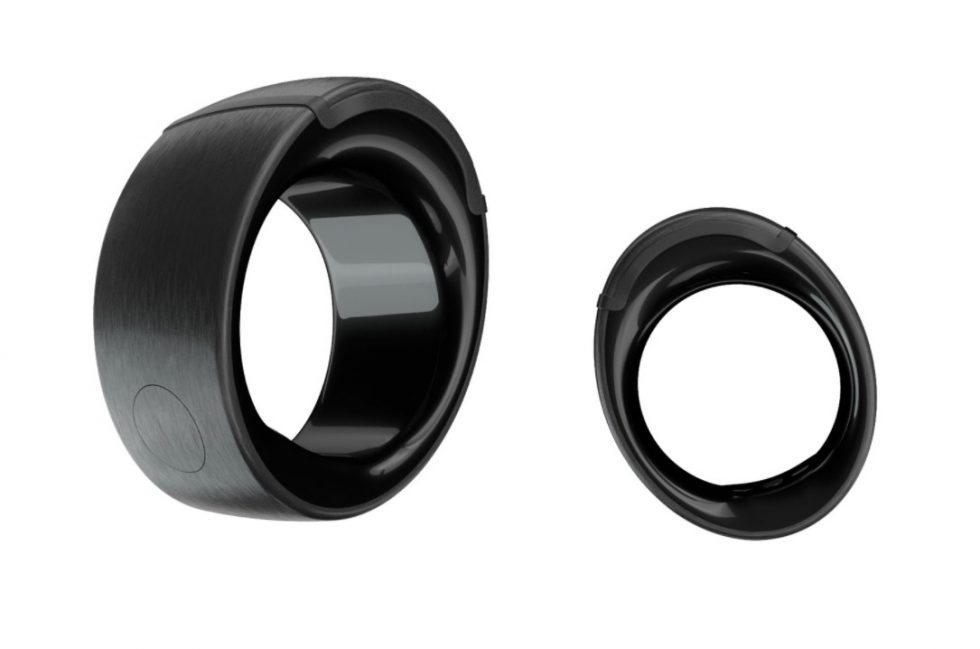 The other product requiring an invite to purchase is Echo Loop, a smart ring that allows you to access certain Alexa functionality, but doesn't offer any type of health tracking. According to Amazon's listing, "Loop is your shortcut to quick calls, fast answers, and bits of info that help you stay on top of your day."
For example, if you're at the grocery store, you can talk to the ring and hear what's on your shopping list, thanks to a built-in speaker. Amazon mentions that you can wash your hands with the ring, but it's not completely waterproof (no pools or showers with it).
You can request your invitation below.
Echo Glow ($29.99)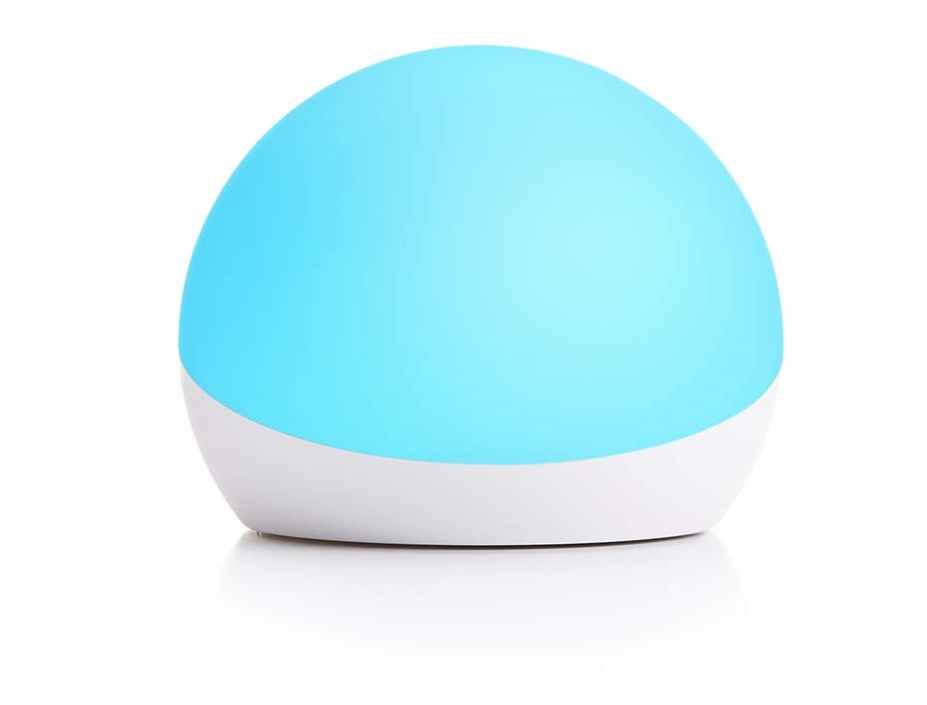 Designed with kids in mind, Amazon's new Echo Glow is a smart lamp that can be controlled with your voice. It can put on a fancy light show while music plays or you can use it as a tool to let kids know it's getting close to dinner time depending on the color it shows.
Echo Glow launches November 20, but you can pre-order the lamp right now for $30.
Amazon Smart Oven w/ Echo Dot ($249)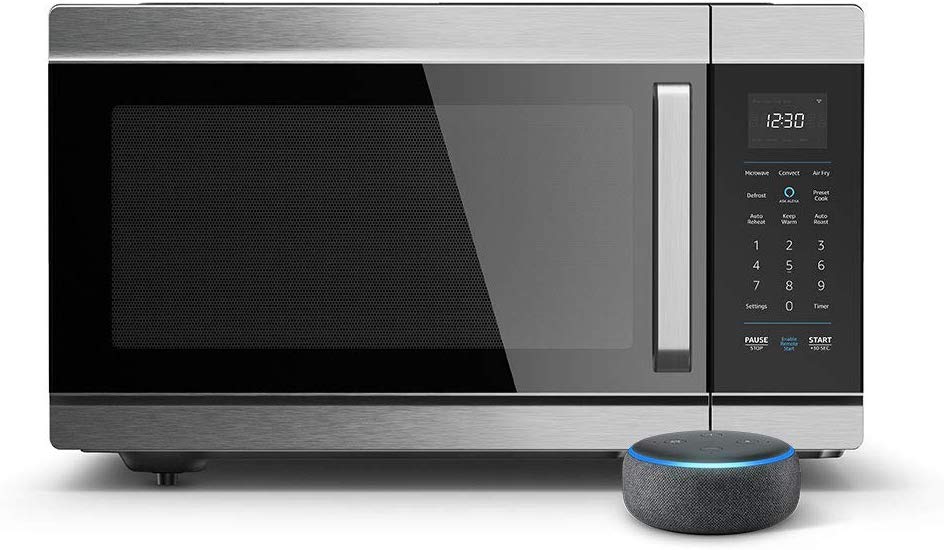 Last year, Amazon gave us a smart microwave. This year, we're getting something waaay cooler — a smart 4-in-1 oven. The box features convection oven, microwave, air fryer, and food warmer. With Announcements, Alexa will notify you when the oven is preheated or when your food is done, and also, a temperature probe helps you know when your food is cooked just the way you like it.
The coolest part is a scan-to-cook feature. With it, you can scan select packaged foods with the Alexa app and the Smart Oven will cook them automatically. This is the future, folks! According to Amazon, the oven is somewhat spacious, with enough room to cook a 5-pound chicken.
Smart Oven launches November 14, available for pre-order now at $249.
---
Ring and Eero
Ring and Eero, brands owned by Amazon, also announced new products during this event. We'll list them out for you below, as well as provide links and pricing.