Sonos joined the product announcement party today with the unveiling of the Sonos Move, their first portable speaker with Bluetooth for bringing the beats with you.
With Sonos Move, the speaker company is hoping you'll expand your Sonos portfolio from room-to-room or outdoors and on the go. The move doesn't lack features, even with a battery inside and Bluetooth connectivity. You still get Trueplay tuning that will automatically tune music to your environment, plus you have the choice over assistants, including Google Assistant (available when on WiFi). You can slot Move right in with your existing Sonos setup too or control it separately within the Sonos app.
The Sonos Move features an all-black design with an exterior that can withstand falls, bumps, rain and moisture, dust and dirt, UV and extreme temperatures, according to Sonos. It has a rating of IP56.
The battery inside Sonos Move should last for up to 10 hours of continuous play. It comes with an included charging base to juice it back up.
The Sonos Move arrives September 24 for $399.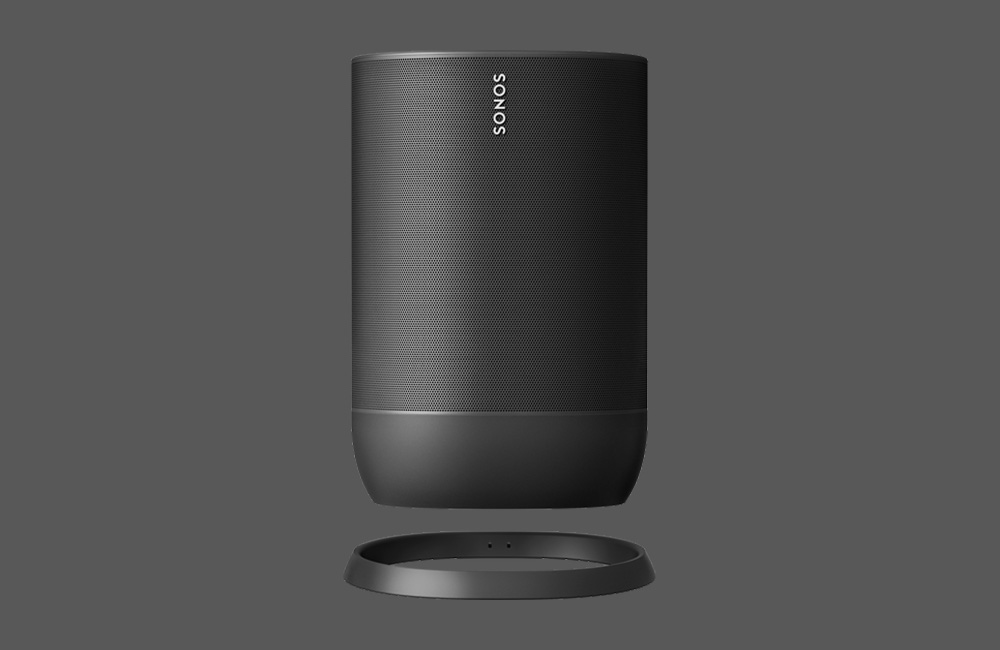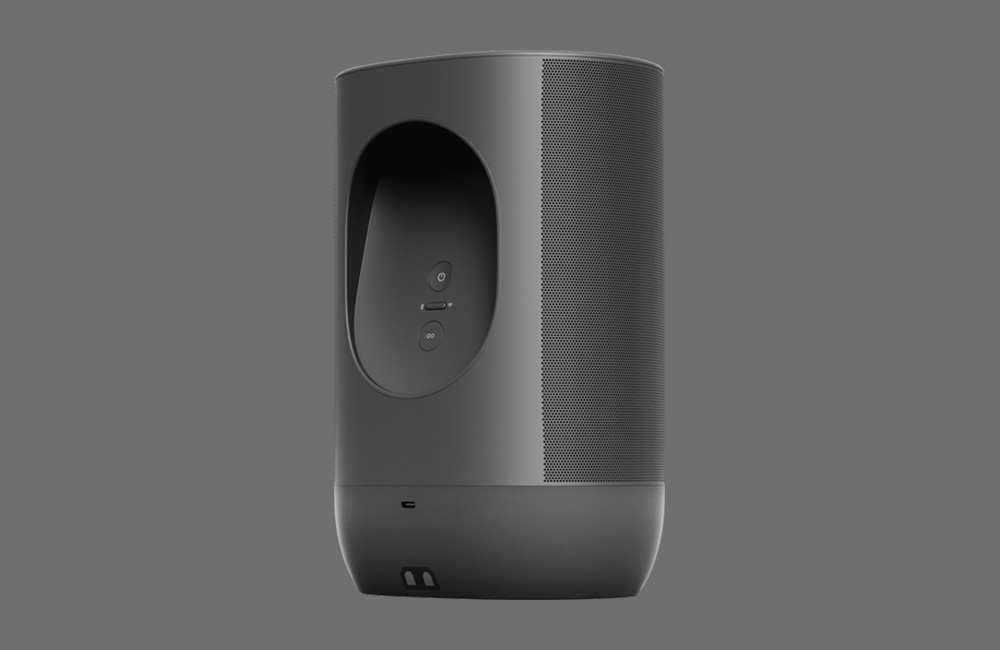 // Sonos