Lenovo introduced a suite of new hardware with Android and Google Assistant today, featuring a redesigned Smart Display 7″, Smart Tab M8, and Yoga Smart Tab.
Each device is catered to accomplish different things and we have all of the details you need below.
---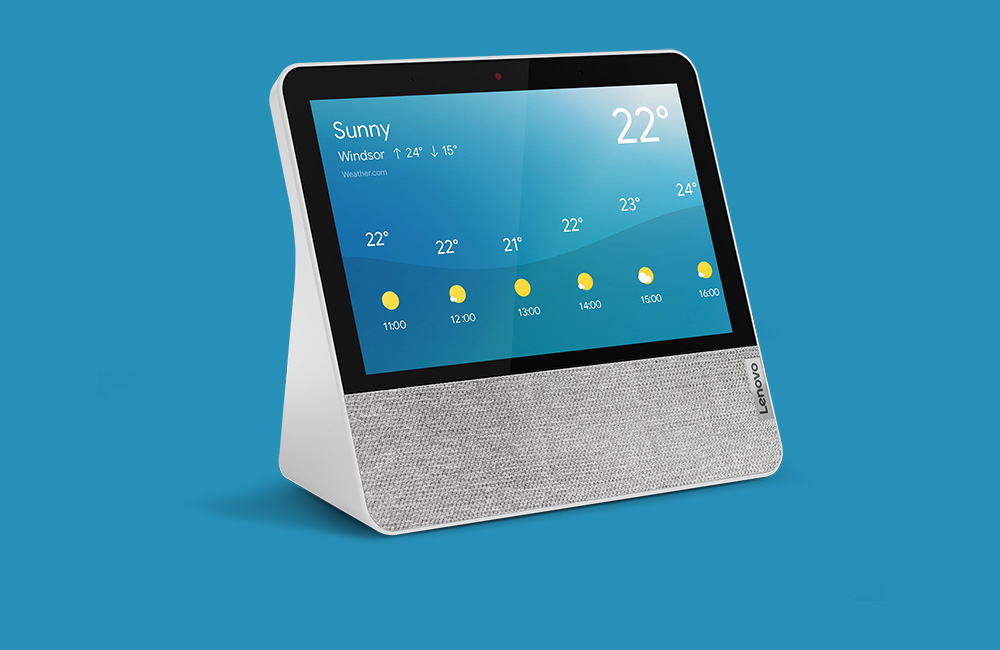 Redesigned Smart Display 7″
Much like the original Lenovo Smart Display, the redesigned Smart Display 7″ is powered by Google Assistant. It features a more compact size, allowing it to fit in more places. However, it is a bit taller, with the speaker sitting below the display.
For specs, it features a 7″ IPS display with HD resolution (1024 x 600), 2MP front-facing camera, MediaTek 8167S processor, dual microphone array, Bluetooth 5.0, and comes in Blizzard White. And as you can see, there is no more bamboo on the backside.
As for features, it has all of the same Google Assistant-powered features, such as smart home controls and Assistant Routines, but you're also getting the new Ambient Mode.
The new Smart Display launches in October, priced at $129.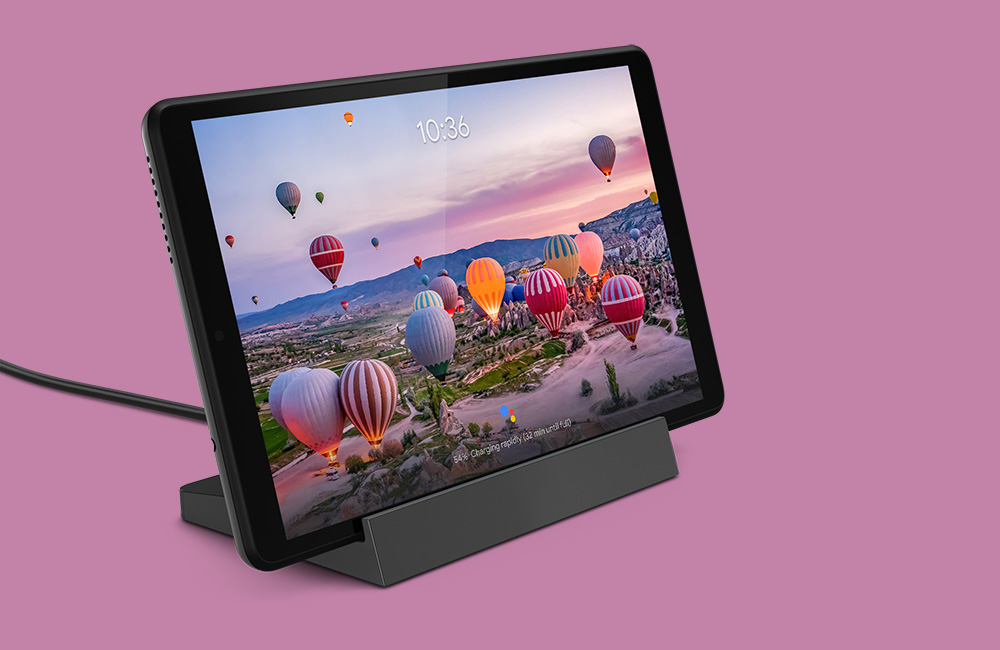 Smart Tab M8
A complete new device Lenovo is introducing is the Smart Tab M8, also powered by Google Assistant.
It features an 8″ IPS display with HD resolution (1280 x 800), MediaTek A22 processor, two cameras (one on front, one on back), 2GB RAM, 16/32GB storage options, dual stereo speakers, and 5,000mAh battery.
The Tab M8 comes with a dock to help it act like a slightly larger Smart Display, but thanks to Android "Tablet Mode," it's completely portable and great for devouring content while laying on the couch.
Smart Tab M8 launches in October, priced at $119.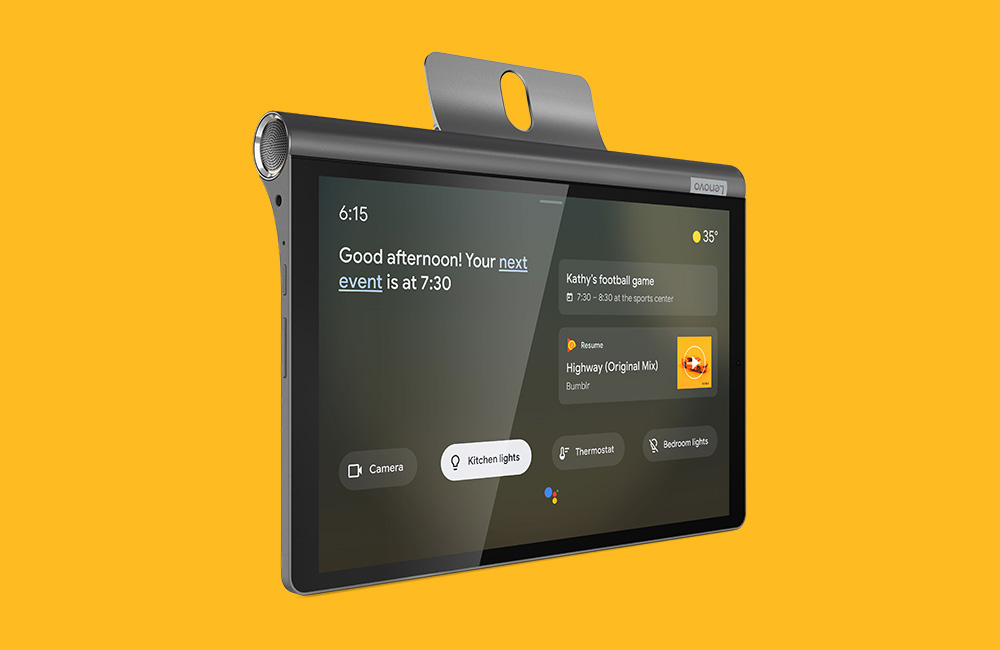 Yoga Smart Tab
Launching in September for $249 is the Yoga Smart Tab, a more powerful Android-powered tablet with Google Assistant.
This device features a 10.1″ FHD display, Snapdragon 439 processor, 3GB/4GB RAM configurations, 32GB/64GB storage options, 7,000mAh battery, a SIM slot for even more portability, 8MP rear-facing camera, 5MP front-facing camera, IP52 resistance, and Android 9.
Unlike the Tab M8, this is a tablet with a full-blown OS on it. That means you'll be able to download all of your favorite Android apps and games on it.
---
Once these devices are available for purchase, we'll let you know.