Google announced a pretty big feature for Google Assistant today called Ambient Mode. As you may have guessed, this new mode adds to the ambient experience your big-screened device or phone shows while charging to help you get more things done.
With Google Assistant Ambient mode, you get a visual overview of current happenings. It could show you reminders or notifications, give you smart home controls, let you control music playing in a room, or act as a digital photo screen using Google Photos, like a smart display would.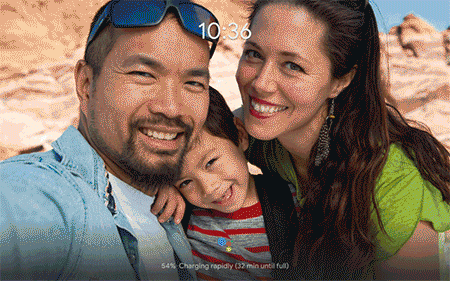 This new Ambient Mode is launching on a bunch of new products that were announced today at IFA 2019. Lenovo has new devices called the Yoga Tab M8 and Yoga Smart Tab, plus Nokia has a couple of news phones that it'll debut on.
The Smart Tab M8 (pictured above) is a tablet that you place into a dock when not in use that turns it into a smart display. It's very similar to the Smart Tab from earlier in the year that was powered by Alexa, this one just has Android and Google Assistant. The Yoga Smart Tab is a related product, only it lacks the dock and instead has a foldout stand. You can read more on these devices at this post.
Additionally, Google tells us that the new Nokia 7.2 and 6.2 phones will fire up this new Ambient Mode.
Those few devices will get Ambient Mode to start, but expect many more to have it soon enough.
// Google