The slow trickle that is the Google Pixel 4 reveal has led us to a Best Buy page for the phone that says it is "coming soon." Of course, we know that it's coming soon, likely when Google always drops Pixel phones (in October), but it feels more real or close or something now that a retailer is posting about it.
I'm not sure that the page reveals anything incredibly new as far as features go, but there is a note about limited functionality for the phone's Motion Sense feature, which is powered by Soli. The page says that Soli's radar is not functional at all in Japan. It will be functional in the US, Canada, Singapore, Australia, Taiwan, and most European countries.
At some point, according to Best Buy, you'll be able to go to g.co/pixel/motionsense to learn more about the Pixel 4's Motion Sense, but that link is not yet live.
To recap, and this is not confirmed at all by this page, the Pixel 4 and Pixel 4 XL are expected to feature 90Hz displays, 6GB RAM, Soli radar gesture controls, dual rear cameras with DSLR-like controls, and an ultra-minimal design. We don't yet know pricing, we're just assuming another launch around early October, like Google has done with the first three versions of its Pixel phones.
Guys, we have a retail landing page!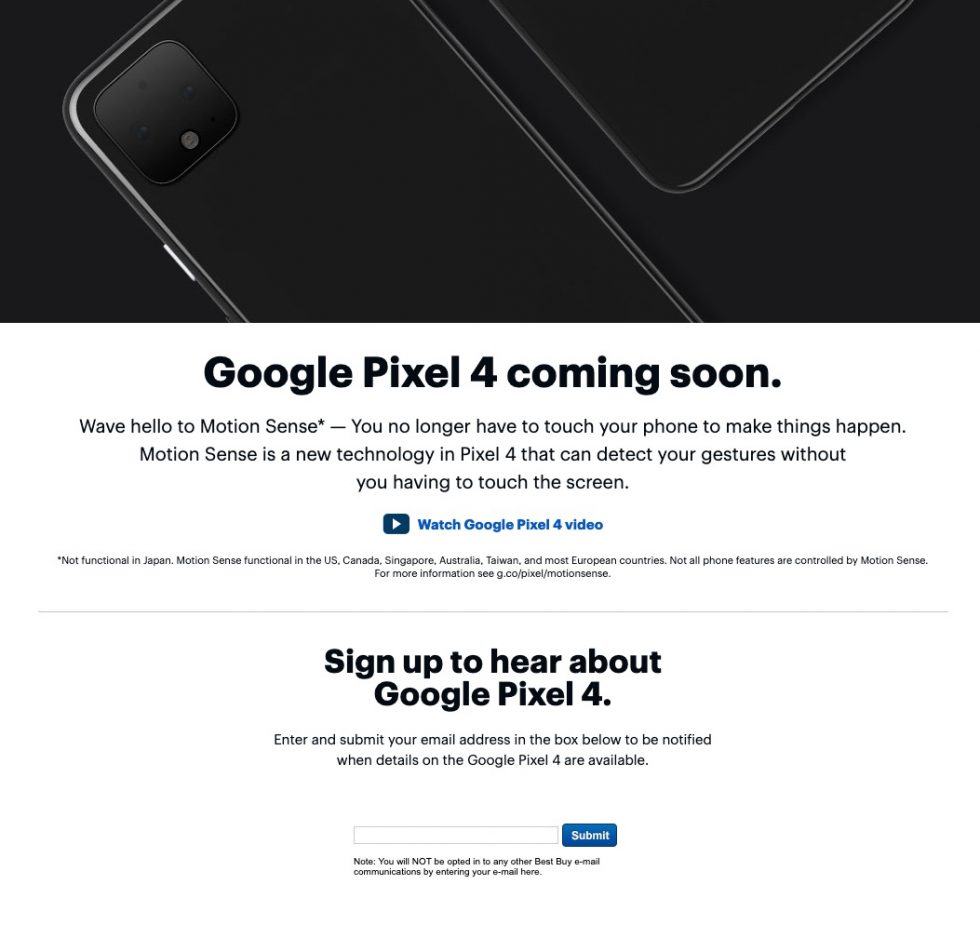 // Best Buy | XDA