Thanks to a Brazilian YouTuber, you may be getting our first look at One UI 2.0 running on top of Android 10. Assumed to have its beta launch during this year's Samsung Developer Conference in October, Dudu Rocha goes over a few of the changes that can be seen between One UI 1.0 on Pie and UI 2.0 on Android 10.
For the most part, the UI hasn't been changed significantly, which is to be expected. Samsung spent a lot of time designing One UI, and it's actually quite good in terms of usability, so it wouldn't make sense for Samsung to switch it up in a major way.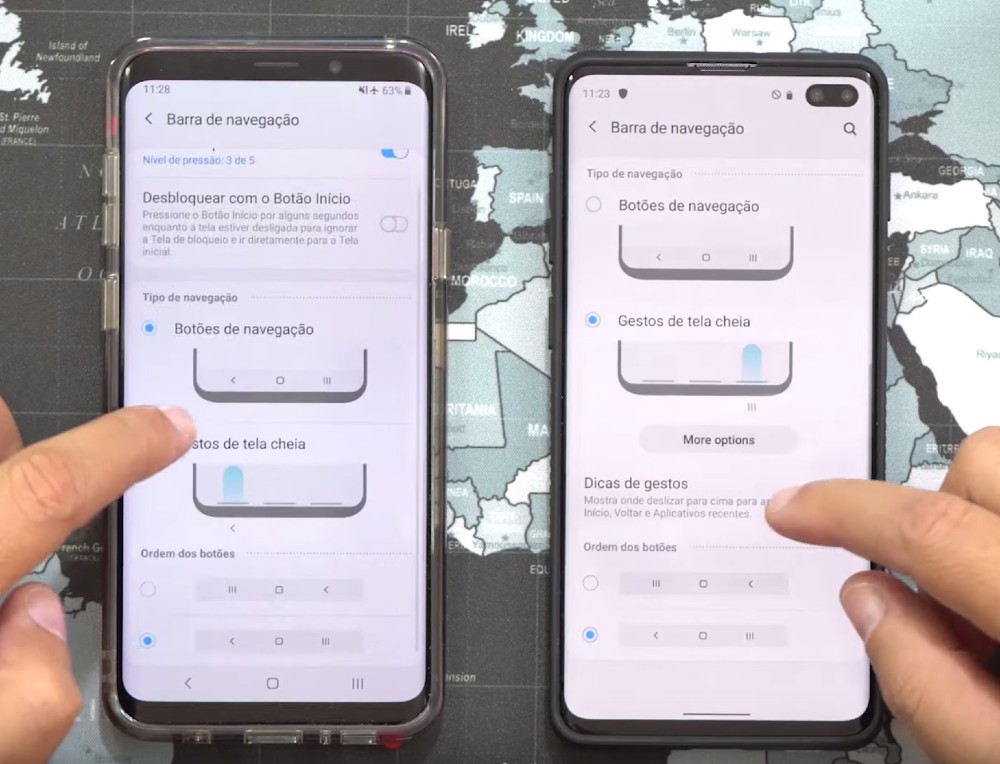 From the changes we can see, at least in this video, Samsung is implementing Android 10's gesture navigation controls, but the other navigation options remain. In the notification pulldown where you find all of your system toggles, Samsung is taking up more display real estate for the toggles. Right now on One UI 1.5, the toggles only go up a little over half way of the screen. On 2.0, toggles go all the way up to the top.
There are other minor implementations that come along with Android 10, such as improved app permission settings in the general settings menu.
If you speak Portuguese or want to read along with YouTube's instantly translated captions, you can watch the full video below. Again, we expect to see One UI 2.0 shown off at this year's SDC in October.