Thank you to Verizon Wireless for sponsoring this post.
As Verizon continues to expand its 5G Ultra Wideband footprint across the US, an impressive line-up of 5G-equipped smartphones is already available. Phones like the Samsung Galaxy S10 5G, LG V50 ThinQ 5G, and Motorola Moto Z4 are equipped to not only make your life 5G-ready, they'll perform better than most phones on Verizon's current 4G LTE network too. What I'm trying to tell you is that it's not too early to buy into 5G.
Which of Verizon's 5G phones should you consider? We should talk about them all, but first, a refresher on what 5G will do for you.
What is Verizon 5G Ultra Wideband?
To start, Verizon is launching 5G Ultra Wideband, which is one piece of a complex 5G network. All you need to know is that it's the piece that will give you insane download speeds that your home internet probably can't keep up with. We're talking about streaming 4K movies on all your devices without a stutter, the clearest HD video chats, downloading massive files in seconds, experiencing practically real-time AR and VR environments, and playing online games with low latency while on-the-go.
As of right now, Verizon has already launched 5G Ultra Wideband in Chicago, Denver, Minneapolis, St. Paul, and Providence, so if you buy a Verizon 5G phone today, you can connect to 5G today. By the end of the 2019, they'll be in 30 cities total, including Atlanta, Boston, Dallas, Houston, Detroit, Phoenix, Salt Lake City, San Diego, and Washington DC, to name a few.
To see the full list of upcoming Verizon 5G cities and to learn more about what 5G will do for you, head over to Verizon's 5G site.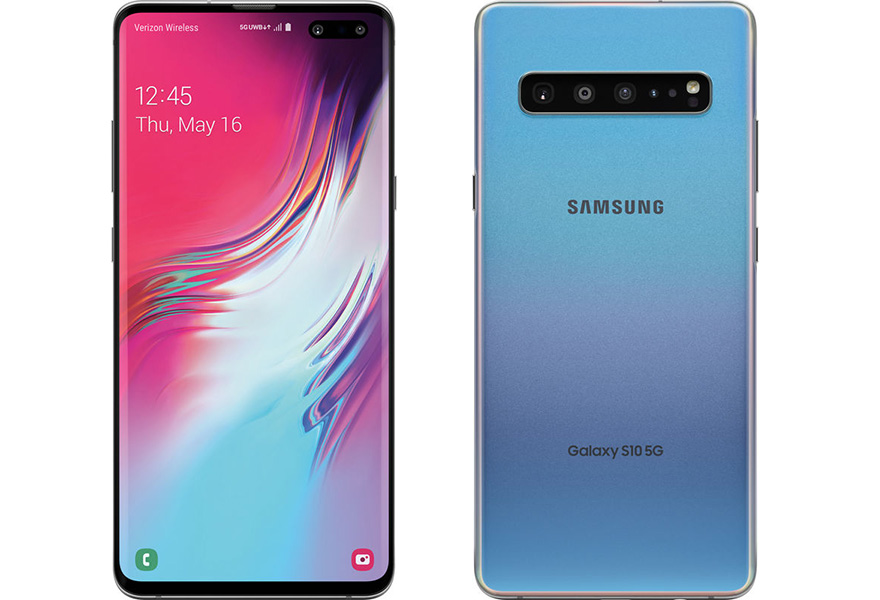 Samsung Galaxy S10 5G
The Samsung Galaxy S10 5G is an incredible 5G option because it takes the best of the ridiculously good Galaxy S10 and expands features to make an even more impressive phone, if you can believe that.
You've got the Snapdragon 855 processor powering everything, along with that super cool in-display fingerprint reader, IP68 water and dust resistance, WiFi 6 capabilities, and ample storage and RAM configurations (8GB RAM + either 256GB or 512GB storage). But where this S10 5G model stands out is in the display, the battery, and the camera.
The Galaxy S10 5G has the biggest display of all the S10 phones, with a 6.7-inch QHD Dynamic AMOLED, the biggest battery (4500mAh), and a quadruple rear camera made up of Dual Pixel, Ultra Wide, Telephoto, and depth sensing sensors.
Oh and it's the only S10 to be able to connect to 5G, which is sort of what you came here to talk about.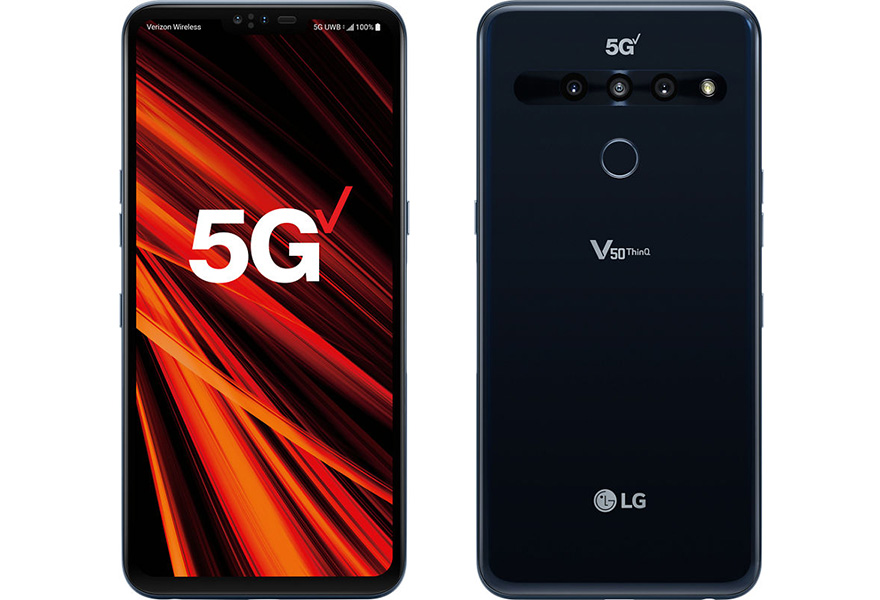 LG V50 ThinQ 5G
The LG V50 ThinQ 5G is an impressive device, with large 6.4-inch QHD OLED display, Snapdragon 855 processor, 6GB RAM, 128GB storage (with microSD slot), whoppin' 4000mAh battery, triple rear camera made up of wide, standard, and telephoto lenses, IP68 water and dust resistance, and stereo speakers.
It also features a Boombox speaker, that uses an internal chamber to really create an audio experience in a phone you might not expect. Topping that, though, might be the Quad DAC and headphone jack that make this the ultimate phone for anyone serious about music.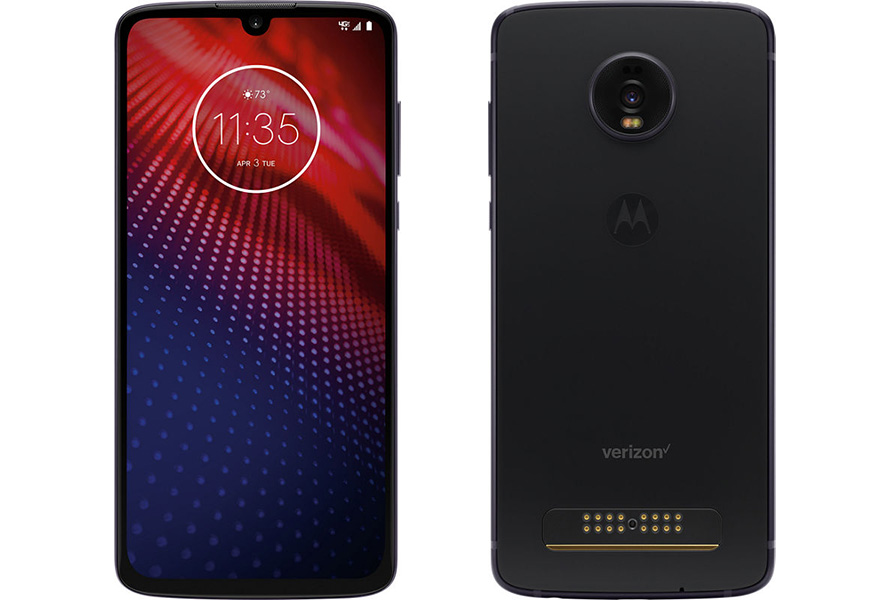 Moto Z4
Finally, the Moto Z4 might be the most fun of the 5G phones from Verizon.
If you own the Moto Z4, you've got flexibility over your 5G connection, among other things. When you know you'll be in a 5G area or city, you can simply attach the 5G Moto Mod (sold separately) and utilize those next-level speeds we talked about above. When you leave to an area with Verizon's still-impressive 4G LTE, you can detach that Moto Mod and take advantage of one of the slimmest phones on the market, as well as the other Mods available to it.
Taking that Moto Mod experience further, there are other Mods to attach that can really add new features to the Moto Z4. There are speaker Mods, Amazon Alexa-powered Mods, a projector Mod for watching video, camera Mods, and those that will keep your battery juiced up all day and night.
Still not sure about 5G?
The thing you need to remember is that all of Verizon's 5G phones are not only ready for the upcoming 5G future, they all are equipped to give you the best connection to Verizon's 4G LTE network too. So even if you aren't expecting 5G to land in your city until later this year, Verizon's 5G phones are full 4G LTE powerhouses.
Now are you ready for Verizon 5G? Time to shop.
---
This site may contain links to other websites. We are not responsible for the privacy policies of those other websites. When you click on a link, your information may be collected by those websites so we encourage you to read their privacy policies. Any affiliate links are not associated with Verizon.