Google announced a new voiceless emergency operator option for Pixel and additional Android phones today, a feature that will allow those who are either injured, in a dangerous situation, or have a speech impairment to get the medical, police, or fire emergency help they need.
Tapping on the "Medical," "Fire" or "Police" buttons during an emergency call will convey the type of emergency to the operator through an automated voice service. That service works on device, which means the information stays between you and emergency services, and the service functions whether or not you have a data connection. After you activate the service, you can always speak directly to the operator as well.
Along with the information you provide, your location is also transmitted to the operator, via both GPS on the phone and a caller's plus code.
This feature will become available in the U.S. over the coming months, starting with Pixel phones.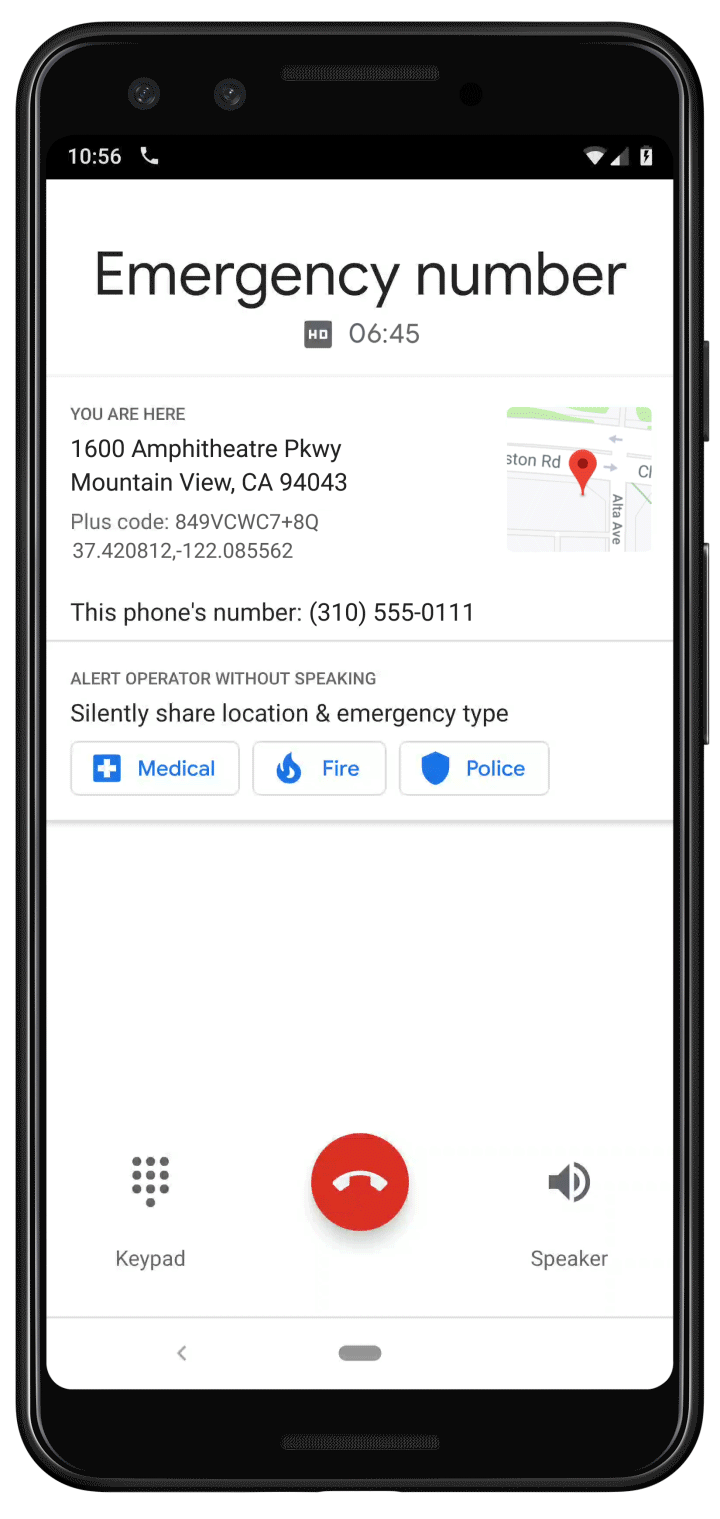 // Google