For a brief moment, I thought today might be the day that YouTube Music finally delivered the option to switch our libraries over from Google Play Music. I got halfway through the title of a new post to the YouTube Blog that read, "YouTube Music now lets listeners switch…" and began raising my hands in the air, only to be disappointed by the finish. We hit full peak then valley of emotions there, because the title ended with "…switch seamlessly between audio and music videos."
DAMMIT.
Still, as I mentioned in a post earlier this week, the excessive focus on video in the YouTube Music app has been a part of why I'm so turned off by it. Seeing a new simple switch to toggle between song or video is certainly welcomed. And not only can you quickly switch between that experience, YouTube Music will now let you fully disable video if you want.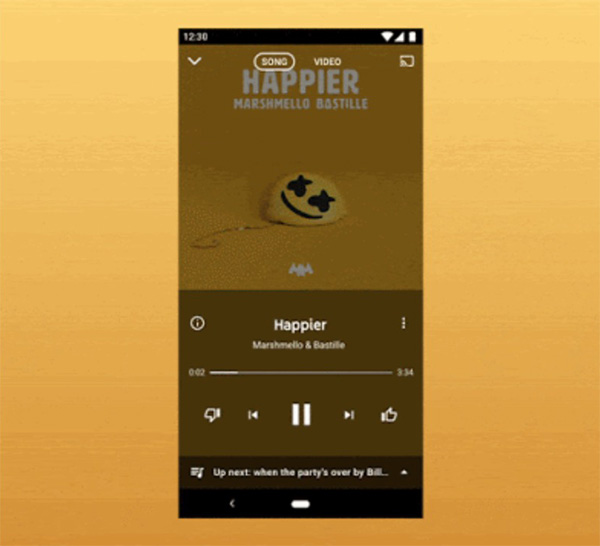 Through a new update, YouTube Music users can seamlessly switch between song and video without interruptions, thanks to a button at the top of the app (see above). YouTube is able to do that because they time-matched over five million songs with their respective videos. You can flip back and fourth as much as you want and everything should stay in sync. That's pretty cool.
Additionally, if you want nothing to do with music videos in your music app, a new setting will let you tell the app "Don't play music videos."
The update with these new features should be available shortly on both Android and iOS.
// YouTube Blog