At Google I/O this year, Google officially switched the Google Home Hub to the Nest Hub. It was a bit confusing at first, but if you just remember that basically all smart home products from Google that feature a display are now labeled as Nest products, it's not that bad.
According to a spotted listing on the Google Store, first stumbled upon by 9to5 Google, a change to the Nest brand may be in store for all Google Home products.
Boo.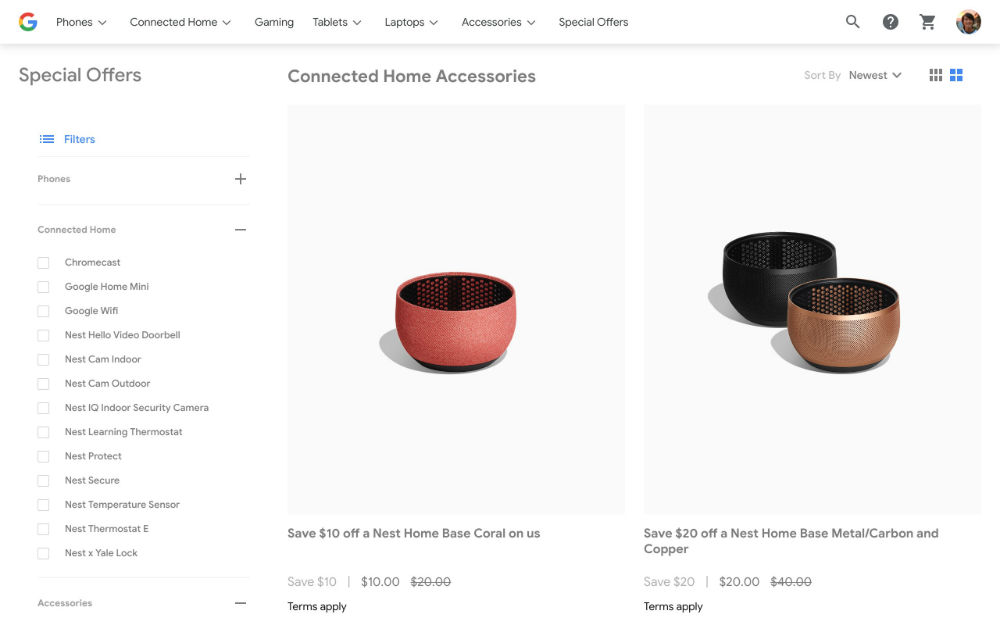 As shown in the listing, the swappable bases for the Google Home are referred to as Nest Home Bases. This reference to Nest Home units isn't mentioned anywhere else currently and we're waiting to see if Google makes this change official.
UPDATE: Google has corrected the accessory listings back to "Google Home" and has no brand changes to share.
Even though the change isn't official, I can still be annoyed. I thought Google had something good in the Google Home branding, as many folks I know personally who aren't fluent in tech happenings knew what Google Home units were. My friends would ask about them and Google Assistant by name, but in typical Google fashion, the company seemingly wants to destroy the advertising work they've done by switching up the name. Why, Google, WHY?!?
Now, silly rant aside, there are only three products currently available that are listed as "Google" Home products. The Google Home, Home Mini, and Home Max. This is where things can get interesting, though. Soon-to-be available is the Nest Hub Max. If Google ends up switching Google Home units to Nest units, we may soon have a Nest Home Max and Nest Hub Max, two entirely different products, but with very similar names. And since we're going down this road, let me just throw out the potential for a Nest Hub Mini Max and Nest Home Max Pro. Those would be sweet.
If Google makes this change official, we'll let you know.
// 9to5 Google