Fossil appears on the verge of releasing another batch of Wear OS smartwatches, thanks to info revealed in an FCC listing. We could see an entire new Fossil-branded line or a bunch of new watches under their various labels, like Michael Kors, Emporio Armani, and Diesel.
The documents accompanying the FCC filing show that DW10 will be made into at least five models. We'll have DW10F1, DW10M1, DW10M2, DW10E1, and DW10D1. The only differences between them will be the appearance and antenna placement.
The FCC testing them for Bluetooth and 2.4GHz WiFi. And as you can see in the images below of each watch's e-label, they do indeed run Wear OS, as the Wear OS app drawer and settings area are on display.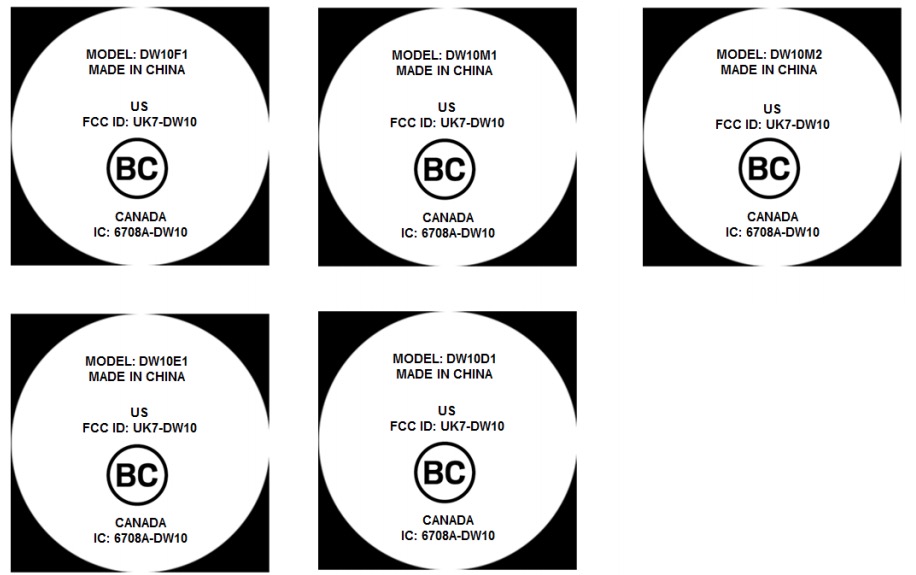 So what are these watches? Fossil keeps this handy regulatory compliance page on its website that lays out the models for each of its smartwatches, fitness trackers, and hybrid watches. On that page, they have model numbers and documents that talk about each and which brands may be associated with them. For example, DW7 is the model number for a bunch of watches under Emporio Armani (DW7E1, DW7E2), Fossil (DW7F1), Kate Spade (DW7K1), Michael Kors (DW7M1, DW7M2), Misfit (DW7B1), Skagen (DW7S1), and Tory Burch (DW7T1) labels.
See how they are labeling them? After the model number, we have a letter followed by a 1 or 2. The letter refers to the brand or label (F=Fossil, K=Kate Spade, etc.) and the 1 or 2, as far as I can tell, refers to sizes or additional variants for that brand.
For this new DW10, it sure looks like Fossil is about to release new Fossil (DW10F1), Michael Kors (DW10M1, DW10M2), Emporio Armani (DW10E1), and Diesel (DW10D1) watches.
The big question is going to be whether or not they all use the Snapdragon Wear 3100 over the even-older Snapdragon Wear 2100. I'd imagine they will, I just wish I could tell you that meant big things. It probably doesn't.
// FCC