According to @UniverseIce and @BenGeskin on Twitter, two noteworthy names if you're concerned with leaks and concept phone designs, we should start getting hyped for upcoming smartphones from OPPO, Samsung, Huawei, and Vivo. 
There are no images to go on, but according to one tweet from @UniverseIce, "In the second half of this year and next year, the shape design of mobile phones is very avant-garde, even beyond the imagination of mobile phone concept maps and videos made by fans."
While that sounds amazing, I can't help but laugh just a little bit. I mean, concept designs from artists are pretty laughable at times. Are we to expect something along these lines?
Double Notch Concept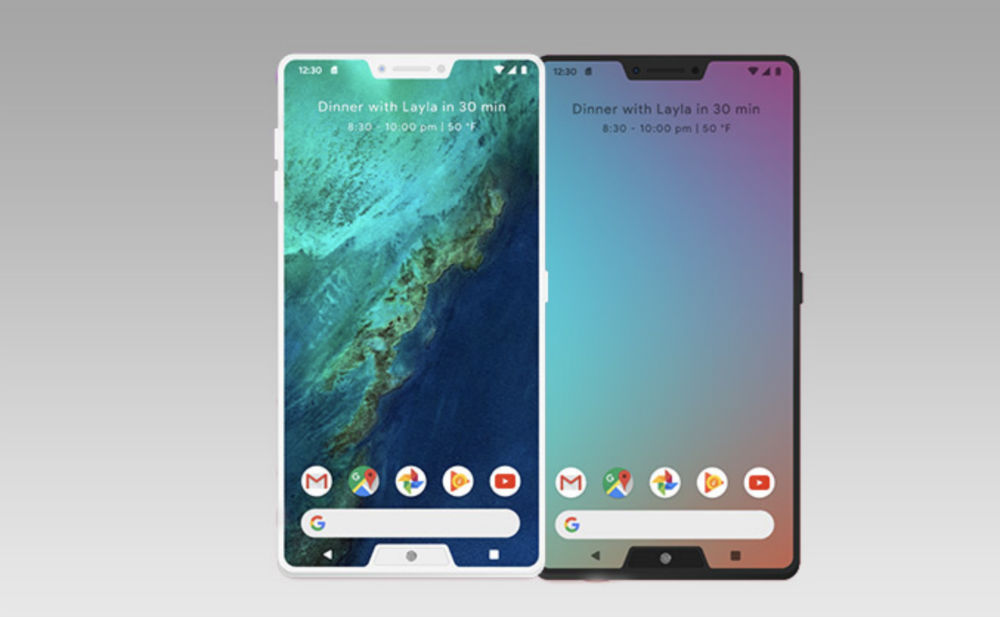 What is actually being teased appears to be the idea of having the front-facing camera embedded underneath a phone's display, much like companies have been doing with the fingerprint reader. As @BenGeskin states, "This year OPPO will show a smartphone with under display camera." 
This has been the solution that smartphone design seems to have been moving towards. With bezels shrinking and notches becoming an acceptable thing, followed by display cutouts and hole punches, we're about to see a phone from OnePlus that features a mechanized pop-up front-facing camera. Will it be cool? Probably, but there's no reason other OEMs wouldn't want to try something completely different or more advanced, such as the teased under-display front camera.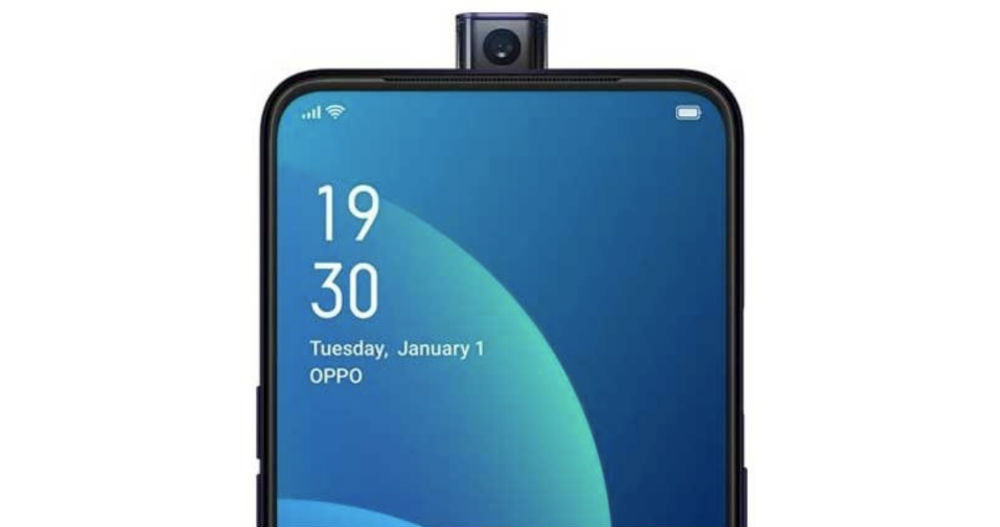 Just this year, Samsung was reported to be working on this exact thing, with its own R&D department vice president stating, "The technology can move forward to the point where the camera hole will be invisible, while not affecting the camera's function in any way." It should be noted that he also said it wouldn't be possible in the next one to two years. 
What's exciting is that we're really only a few months away from some potentially really exciting hardware. It's already May, so we should be learning quite quickly about what to expect from these companies. Fingers crossed it's some good stuff. 
// @UniverseIce | @BenGeskin