LG announced the G8 ThinQ in late February. It's April now, and in this industry, with companies like Samsung announcing phones and then immediately making them available for order, holding off on launching your product can hurt you big time.
Is the G8 ThinQ worth the wait? This year, LG has included a new Crystal Sound OLED display, Air Motion gesture controls, plus a few of the same things people have come to expect from LG phones, such as the Quad DAC. Does all of this equate to a phone that can outshine Samsung and its very impressive Galaxy S10 lineup? Let's dive in and find out.
This is our LG G8 ThinQ review!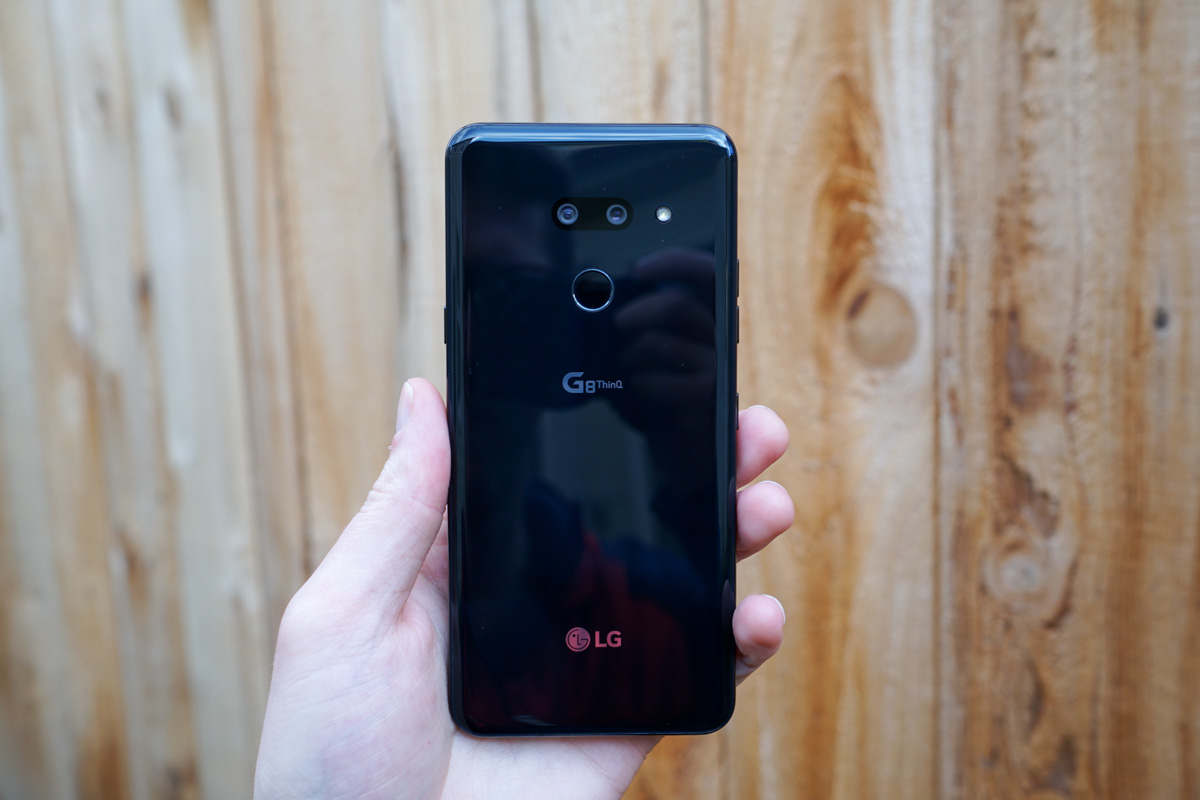 The Good
---
Specs
A new flagship means updated specs, which is never a bad thing. The G8 ThinQ comes with all of the bells and whistles you'd expect, including a 6.1″ 19.5:9 QHD+ OLED FullVision (3120 x 1440 / 564ppi) display, Snapdragon 855 processor, 6GB RAM, 128GB storage, 3,500mAh battery, dual rear-facing cameras, dual front cameras (one is a TOF aka Z Camera), rear-facing fingerprint reader, IP68 resistance, the 32-bit Quad DAC that fans of LG phones can't seem to get enough of, and Android Pie.
Unlike Samsung and its multiple SKUs for each device, there is only one G8 you can buy, the 6GB + 128GB model. You can either not appreciate this or you can like it, should that be enough RAM and internal storage for you. If you need a bit more storage, the phone does offer expandable storage, up to 2TB.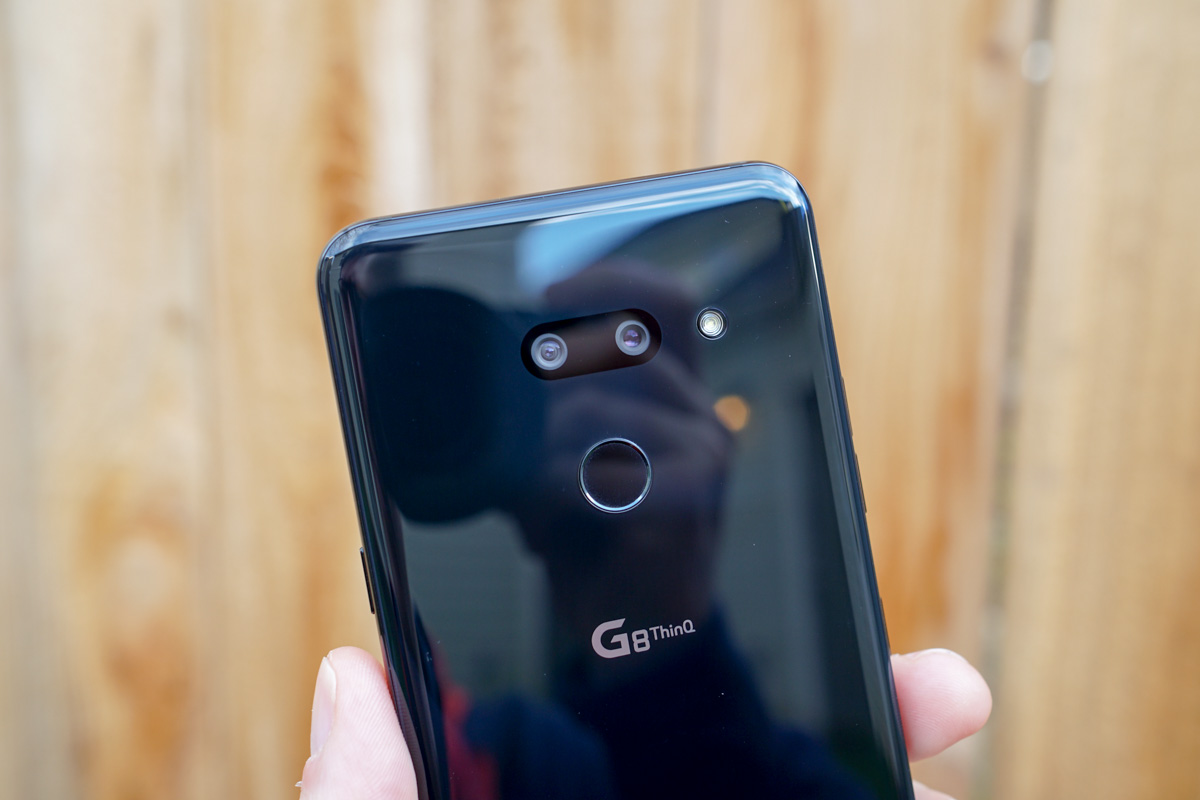 Camera
There are two cameras on the backside of the G8, a 16MP wide angle lens (F1.9 / 1.0μm) and a 12MP standard lens (F1.5 / 1.4μm). As far as smartphone cameras go, they are quite good, though the overall experience seems limited by the phone's performance. I'll get into performance a bit later.
LG tossed in plenty of shooting modes and options with the G8, including its awesome Manual camera mode, as well as AI Cam, a dedicated Portrait mode, and Studio (a lighting effect mode). Under the More option, there is also Slo-mo, Cine Shot, Manual Video, Food, Night view, YouTube Live, as well as AR Stickers.
I kept it pretty basic during my time with the G8, sticking mostly to the Auto and Manual modes. When shooting outdoors in decent lighting, the G8 is capable of great shots. Contrast and WB levels look good, and while colors seem very accurate, I wouldn't mind a bit more saturation. Coming from a Galaxy S10, where some colors just pop right off the screen, the G8 doesn't quite deliver that same aesthetic, almost appearing muted in some cases. However, the lack of over saturation leads to good contrast, so I suppose it's a give and take relationship in that department.
What I noticed quickly and something I particularly appreciated was the phone's ability when shooting macro. You can really get up on a subject and quickly get focused, leading to some great water droplet shots on a red tulip I captured. Overall, the phone's focusing was fast, and thanks to a dedicated MF (manual focus) button, you can easily dial in the right amount of focus you need.
The below camera samples have not been edited in any way besides a resize.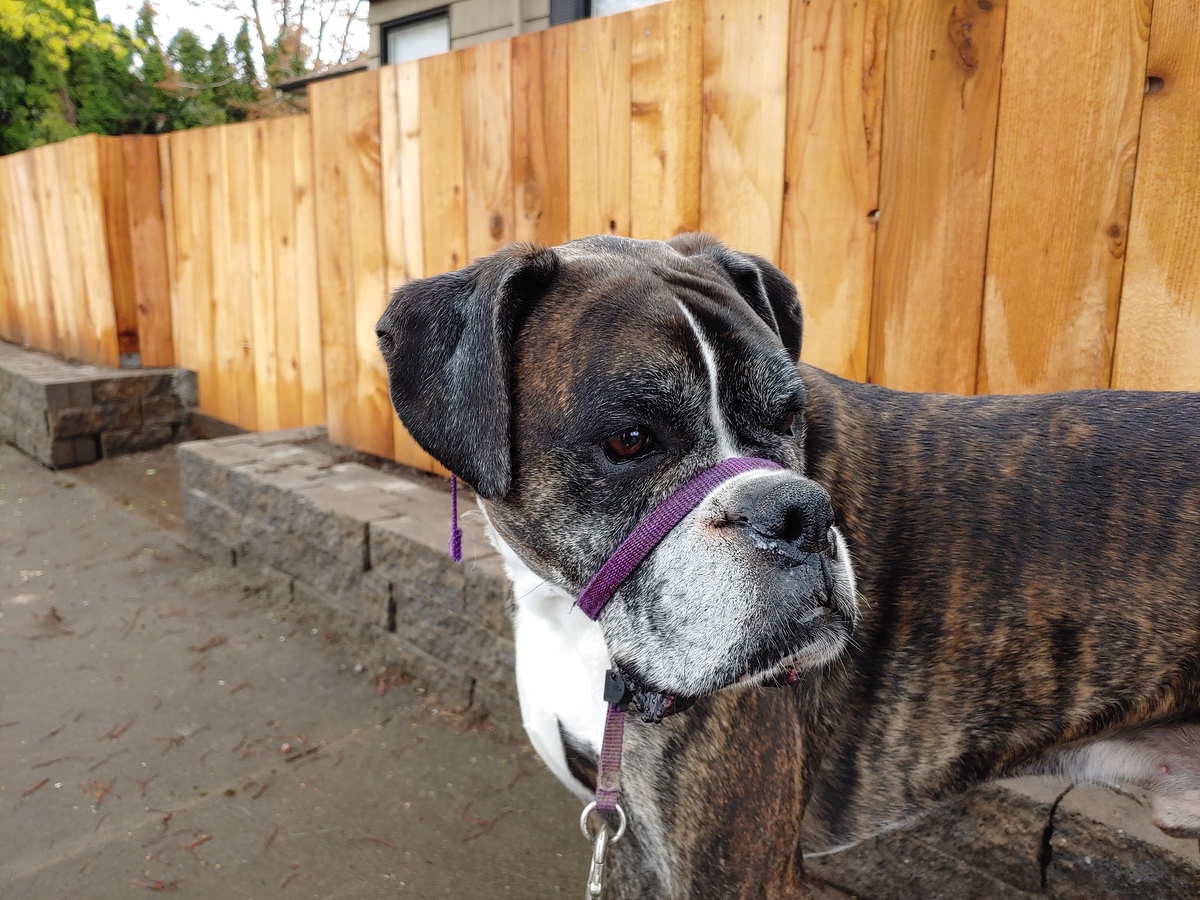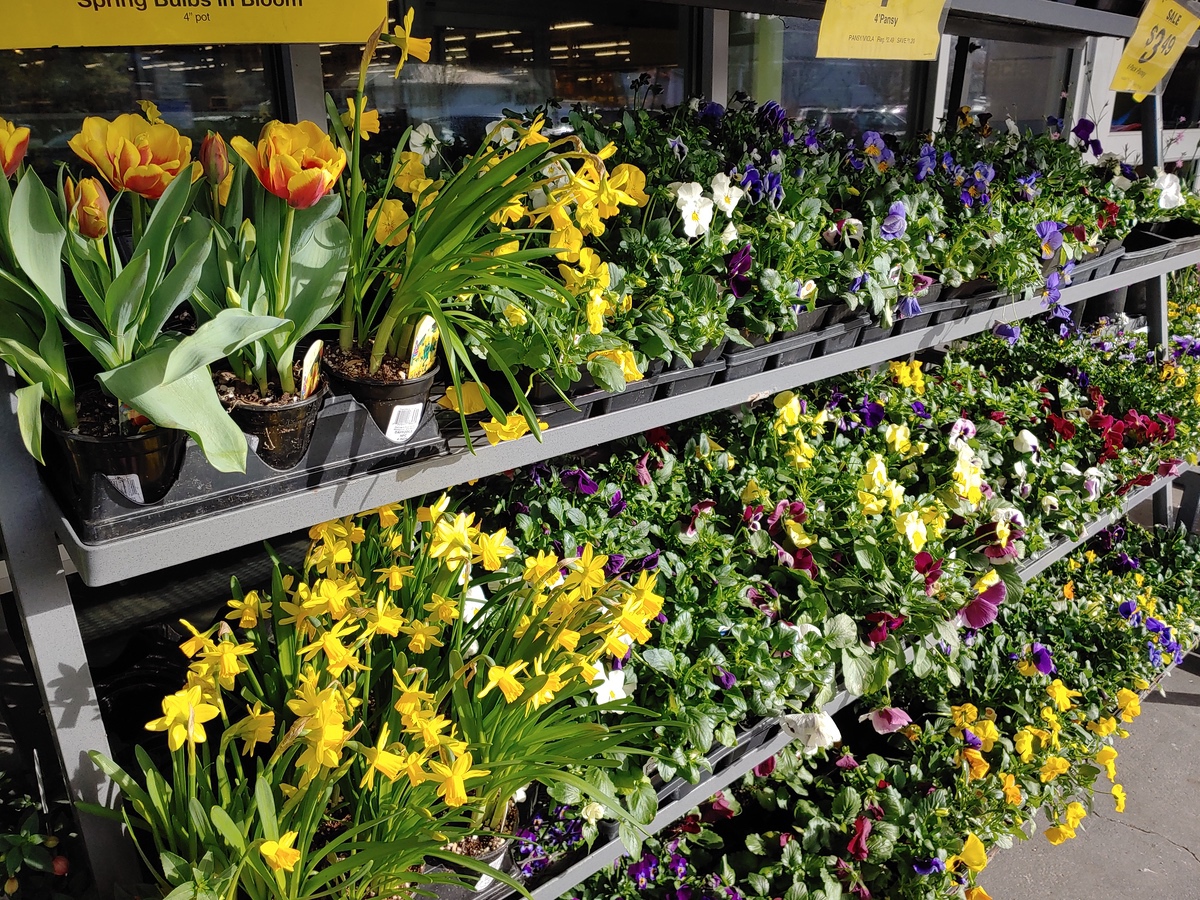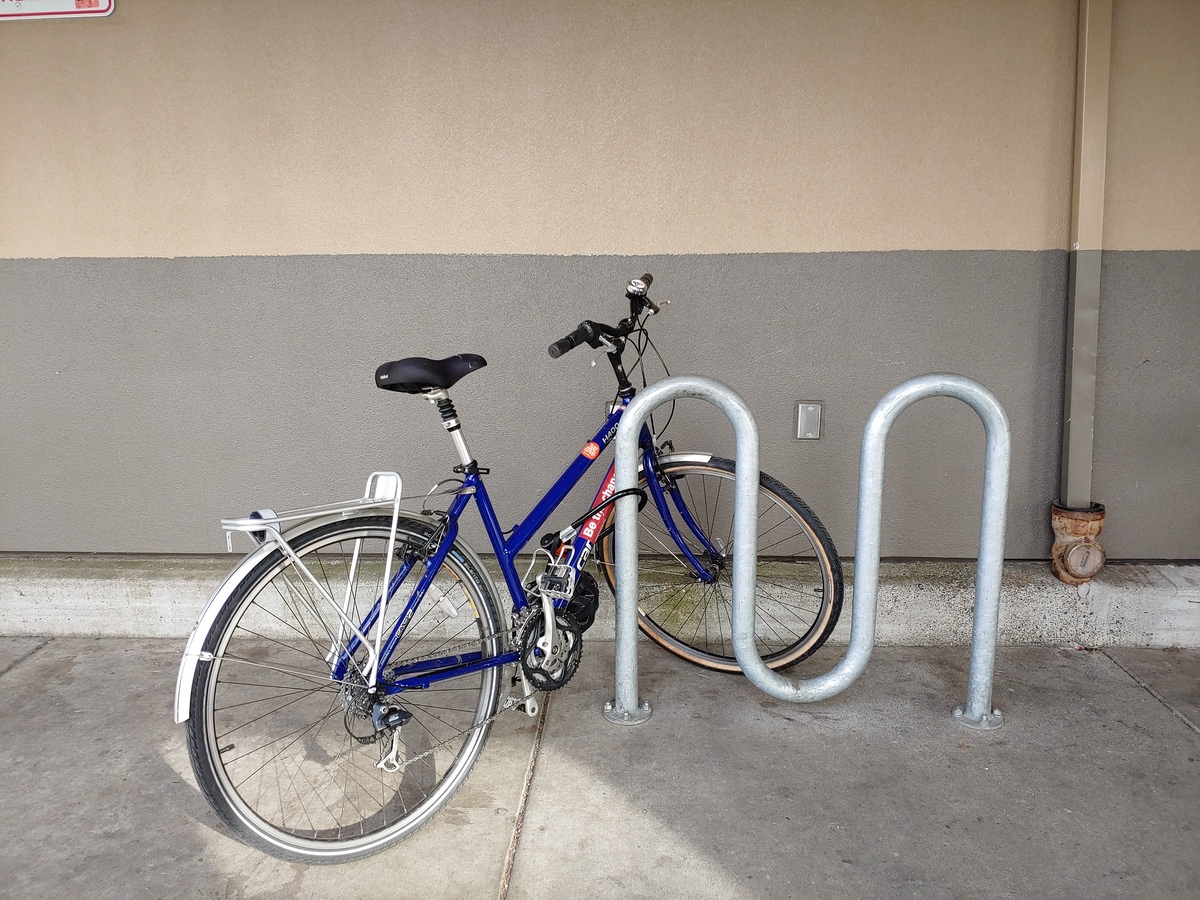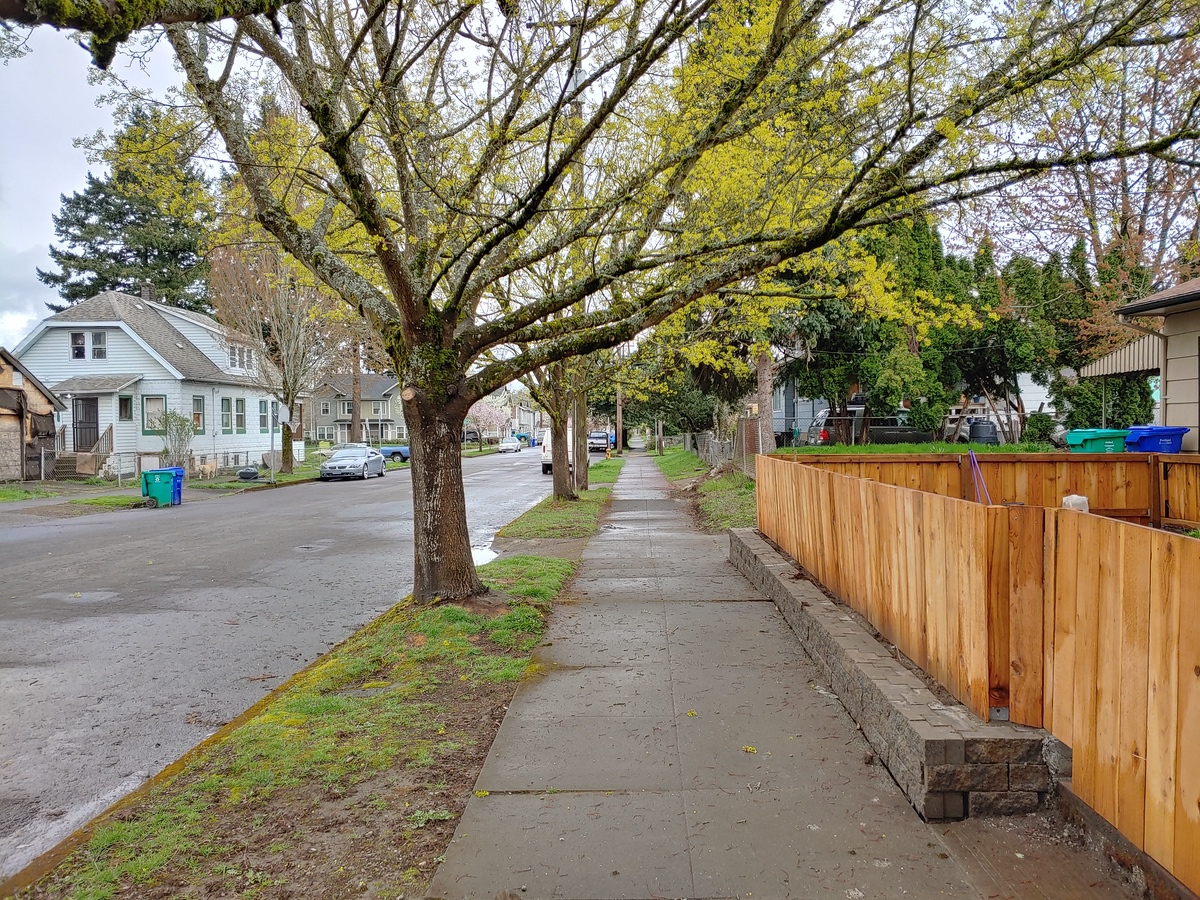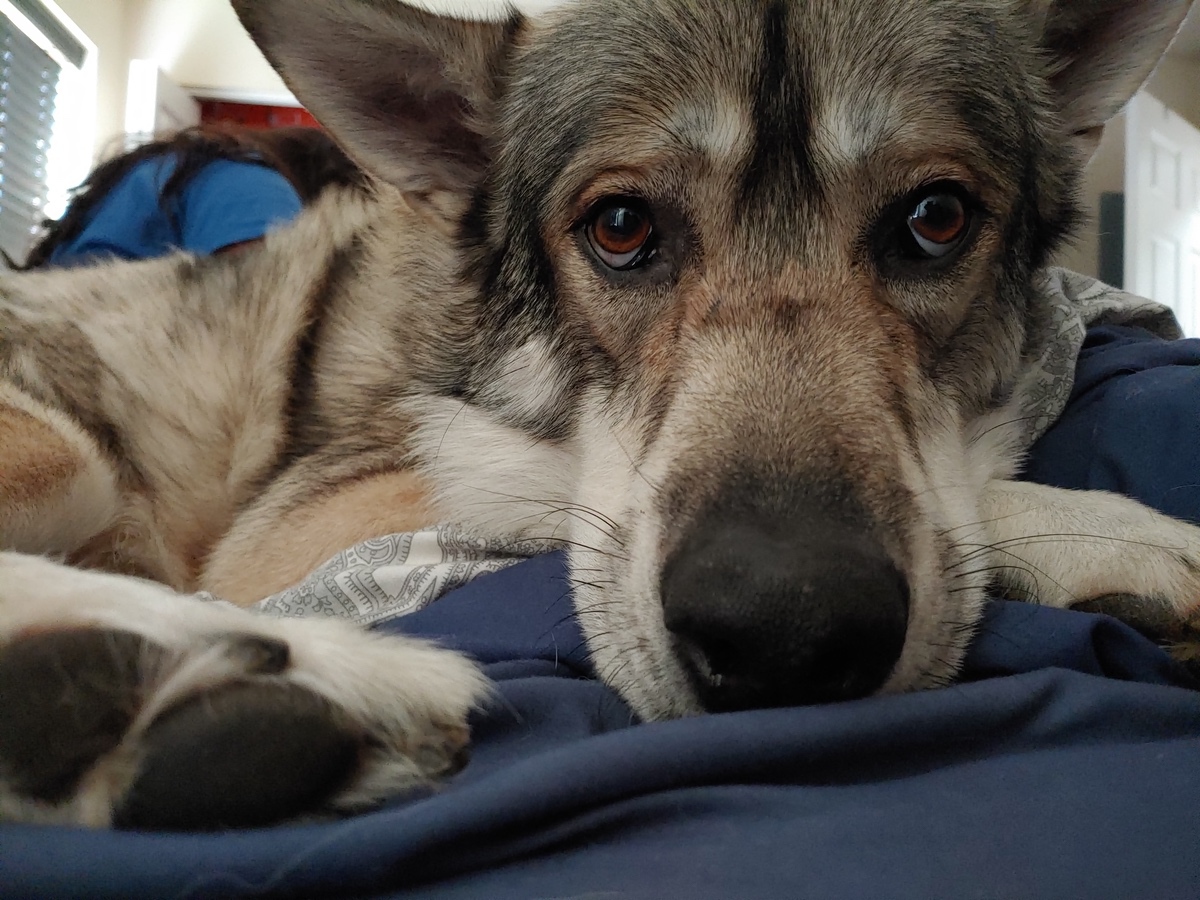 Display
Measuring in at 6.1″ with an aspect ratio of 19.5:9 and resolution of 3120 x 1440, I know that what I'm looking at is a good display. However, thanks to its notch, I feel as if I'm constantly looking at the past. I reviewed last year's G7 ThinQ, and really, it's hard to tell the difference between the two.
LG has fancied this one up a bit by calling it a Crystal Sound OLED, but if you aren't into marketing mumbo jumbo, allow me to break it down. In layman's, the display itself vibrates, producing a larger and more full sound. The introduction of this also allowed LG to axe the top speaker. Instead, the whole top portion of the display acts as a speaker when talking on the phone or listening to music. I'll mention sound as a topic separately, but I'll tell you right now, I think I'd rather have a dedicated speaker, especially since the phone already has a notch. The sound from the Crystal Sound OLED just isn't quite good enough, though, it is better than only having a single bottom-firing speaker. Anyway, that's enough talk about sound in the display section.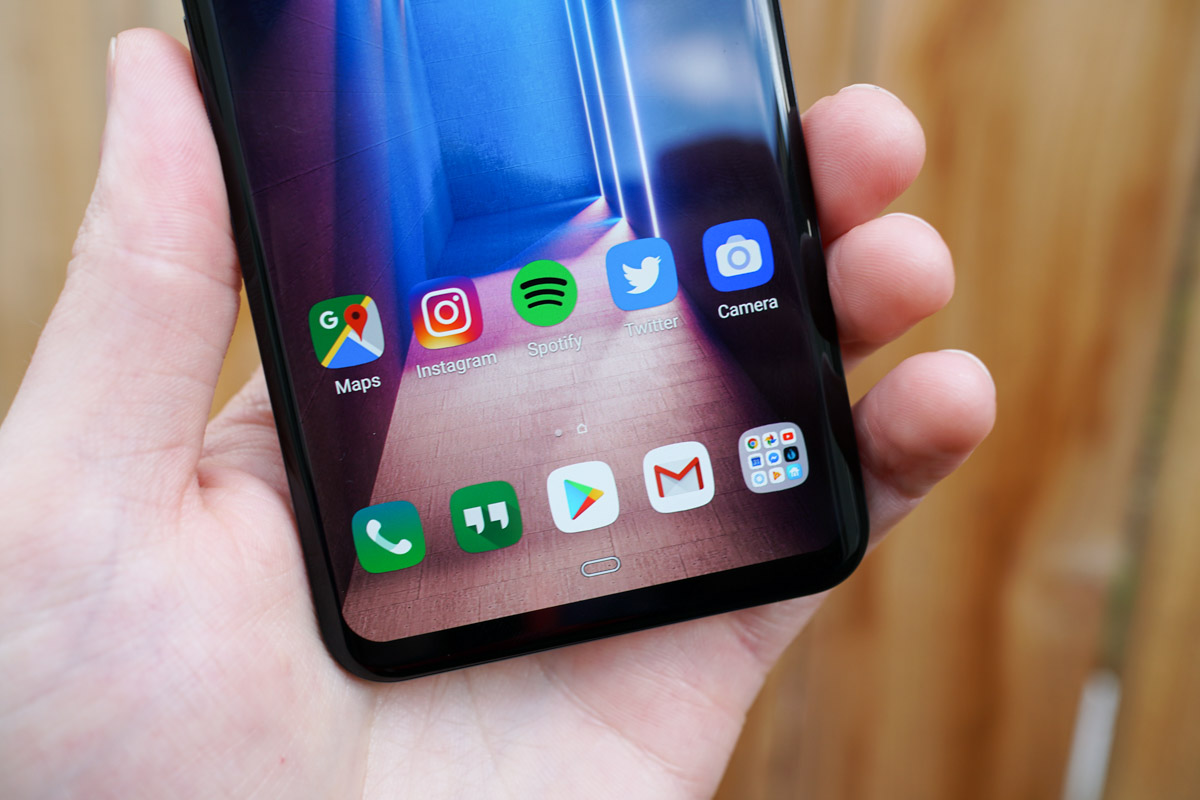 Inside the Settings menu, LG has a few options for the display. If you want to hide the notch in certain instances, you can set a "custom" color for it. You can choose black, which hides it the best, or use a color gradient, which doesn't look great at all. LG also lets you set the resolution of the display, all the way from 1560 x 720 to the full 3120 x 1440. I opted for the Medium setting of 2340 x 1080, simply because I don't consume a ton of 4K content on my smartphone.
Another plus is LG's commitment to screen color options. There are a ton of different presets available, such as Cinema, Sports, Game, Photos, Web, and even an Expert mode. Inside here, you can tweak saturation levels, hue, and sharpness. On top of that, you can tweak color temperature and individual RGB values. Again, as someone who values color saturation, I'm big on this.
Somewhere in the Middle
---
Hardware
Much like the display, when I hold the G8, I realize that what I'm holding is nice, but my brain is telling me that I've had this phone before. Indeed, it must be thinking of the G7 from last year, because these phones are nearly identical, with one huge exception that shan't go unnoticed on my watch. On the backside of the phone, LG has flushed the cameras, a beautiful change that Samsung and Google haven't yet attempted on a flagship phone. It's glorious and I demand that all OEMs do this.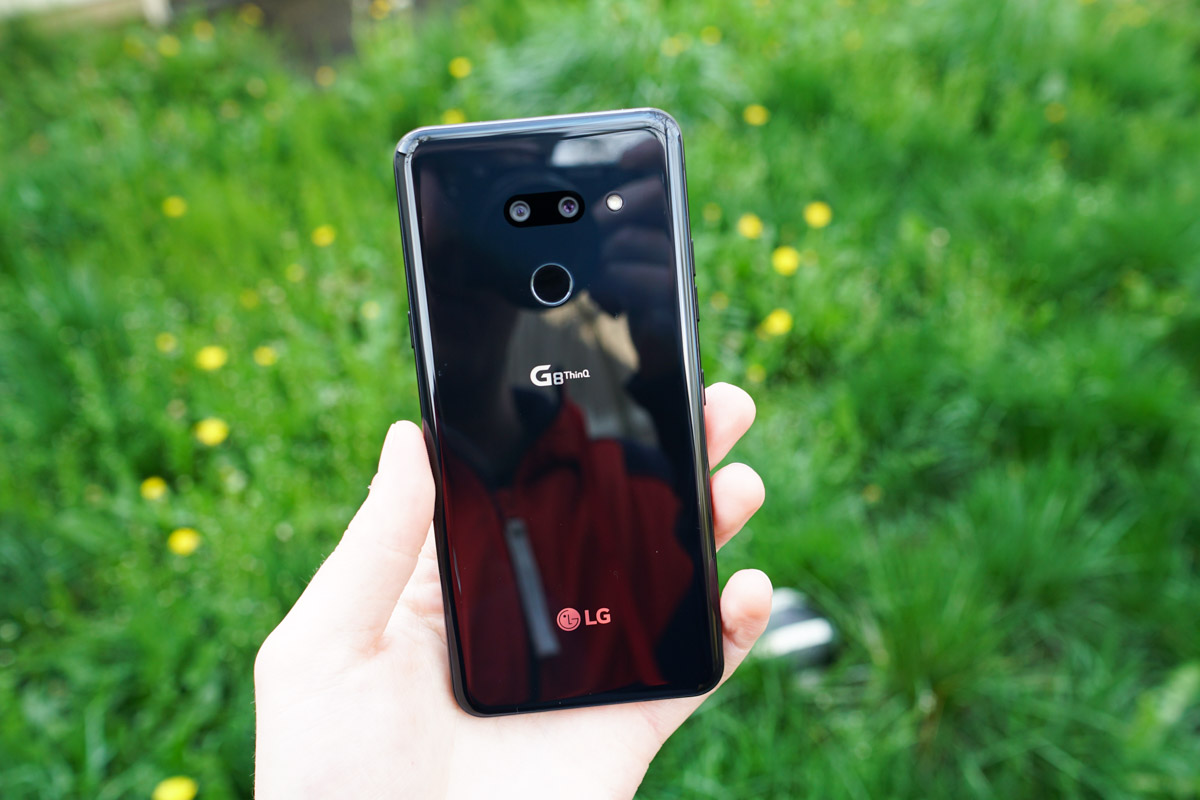 In-hand, the phone has great size and weight. It fits incredibly comfortably in one hand, with its glass and metal materials feeling very polished. On the outside, the phone has a USB-C and 3.5mm headphone jack on the bottom, dedicated Google Assistant button on the left, plus the fingerprint reader on the back.
Again, it's a very nice phone, but it's such a small change over last year and the G7 that it's hard to get excited about it. With Samsung using its Infinity-O display and talks of OnePlus using no notches or cutouts in the OnePlus 7, the G8's hardware reminds us of our least favorite year for smartphone hardware.
Battery
At only 3,500mAh, I wasn't expecting to be blown away by battery life on the G8. I actually had results all over the place, and I fear that if I used the phone a bit more, my results would have been a lot worse. For example, terrible weather kept me indoors quite a bit during my review period, which means I wasn't out snapping photos as much as I would have liked. The phone was getting me from the morning to night just fine while on a steady stream of WiFi with an average of 4 hours of screen on time, but if you're someone who may need two days of juice from a phone, I don't think there's any way the G8 is capable of that without usage of the phone's battery saver modes.
Sound
LG really hyped this phone to be a music machine, but honestly, I think the external audio is only okay. To really get some tunes going, you have to want to set the phone down on a flat surface, allowing for the vibration and reverberation that the design was intended for. When simply holding the phone in your hands, I don't think it gets all that loud, certainly not much louder than other phones on the market with dual stereo speakers.
I think my issue stems from preconceived expectations. When I hear things like Crystal Sound OLED and Boombox Speaker, I picture a wall of sound coming at my face from the phone. The closest you'll get to that is when the phone is flat on a surface, allowing for the vibrations to happen. And it really does get loud, but I suppose I was hoping for better sound from LG's using of this new external audio technology.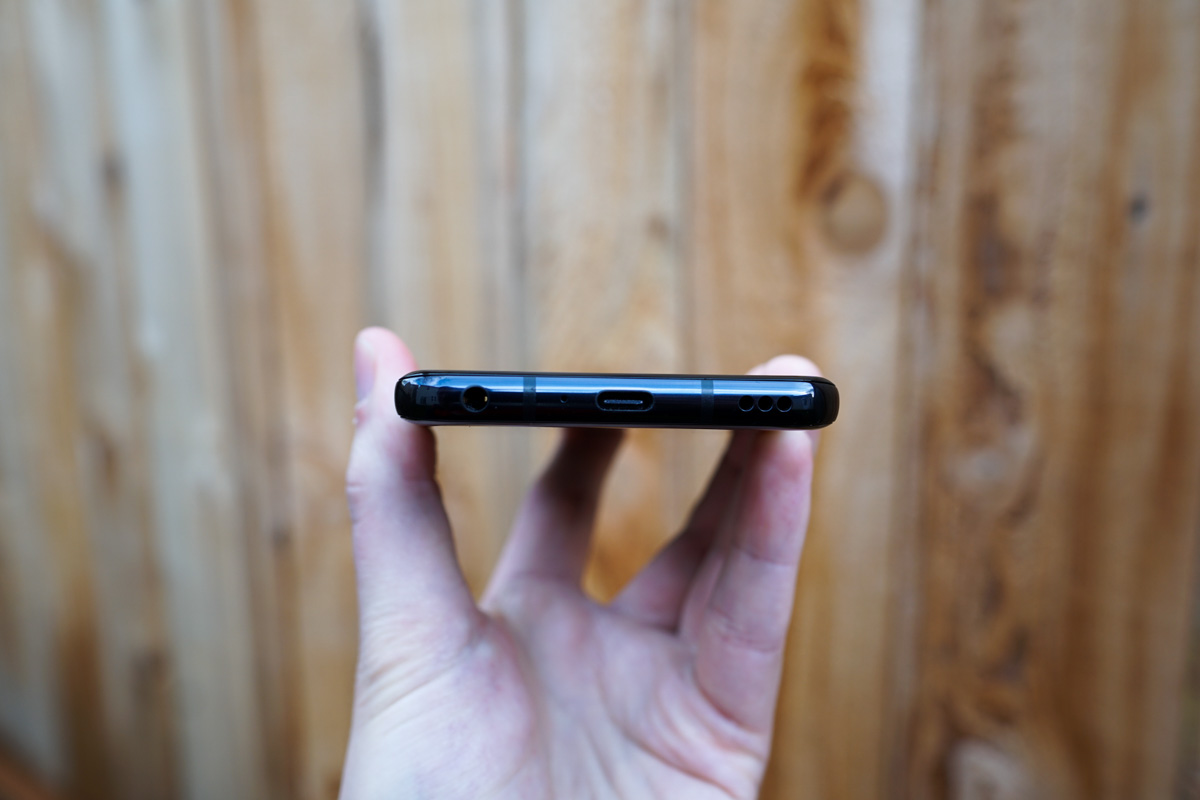 Now, when it comes to listening to something via headphones, wired or wireless (but especially wired), the phone's audio chops shine. Thanks to its 32-bit HiFi Quad DAC, as well as limitless audio tweaking software goodness in the form of a 10-band EQ and DTS:X 3D Surround Sound, you can really dial in the audio you want to hear. Now seems like a good time for a plug, so if you want to hear an album made specifically for headphones and a phone such as the G8, I highly recommend Devin Townsend's latest masterpiece, Genesis. When diving in and out of the 3D sound balancing via DTS:X, I honestly don't know if you can get more immersed in sound than you can on this phone.
To conclude the sound portion of this review, while I think Crystal Sound and the G8's external audio is somewhat gimmicky, LG's commitment to wired and wireless headphone users is appreciated.
The Not-so-Good
---
Air Motion and Hand ID
The following ties into the below Girlfriend Impressions, but what she said was funny enough for me to include it here, too. When I first showed her that you can unlock the phone using the palm of your hand, then also use your hand to open up apps using the phone's dedicated TOF camera on the front, she said I looked like someone trying to control the phone using magic, a la someone whose version of reality is using the Force to control things with their mind instead of simply touching the screen that is directly in front of them. I think she was being nice, but what she really meant was, "You look dumb."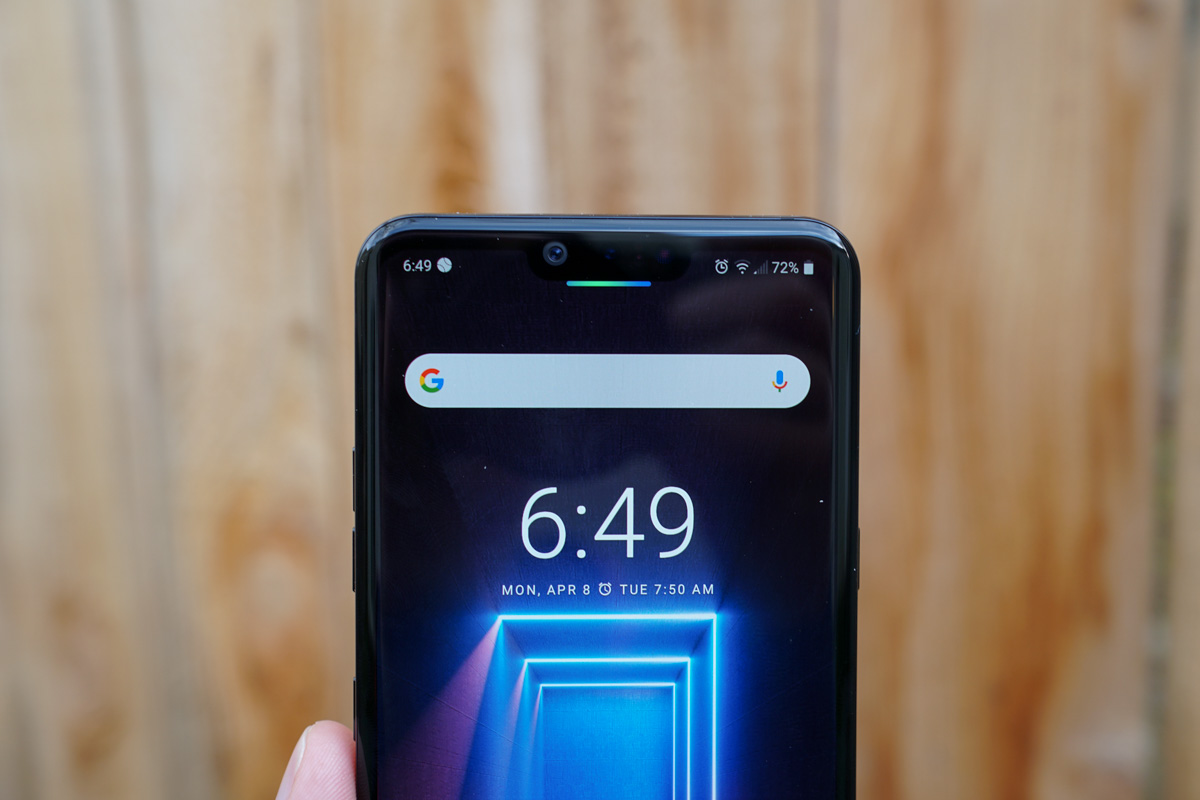 Over the past week, I've tried using Air Motion and Hand ID, but I'm not a fan. I just don't get it. To use it, you have to hold your hand in front of the phone for a second or two, let the phone realize you're attempting to use Air Motion, then pinch your fingers and swipe to one side of the screen to open up a predetermined application. You can set any app you want to be opened via this shortcut. And I get it, this may look cool, but it's not helpful at all and it saves absolutely zero time. You may think Air Motion might be nice in the kitchen while your hands are dirty or something, but it's not really. This phone has an IP68 rating, so if you think I'd be afraid of getting a little batter or some other type of debris on it, enough to make me want to use Air Motion, you're mistaken.
I had to go out of my way to use Air Motion a few times, and every time, I felt like what I was trying to do was more easily done by simply tapping on the screen. I admit, Air Motion is not for me.
Hand ID, on the other hand, is useful. If your phone is sitting on the table, using your palm to unlock the device can easily be better than having to pick up the phone to use the fingerprint reader or turning on the screen to put in a passcode. But that's it. That's where the usefulness stops. If LG would have simply added in a new biometric security option, we could have just appreciated it and moved on, but no, they had to do the Air Motion thing, and really, it feels like a total waste of time and energy to me.
Software
G8 ThinQ comes running Android Pie out of the box, but unfortunately, it comes with LG's custom skin running on top. And let me tell you, this skin has not aged well. Thankfully, LG allows for the downloading and installing of custom themes via its own store, but even those aren't great, and the best ones seem locked behind paywalls. As a user, who only wants to darken the UI a bit, this is annoying.
I hate to be that guy who constantly compares this phone to that phone, but how else can I best describe the issue to you? For me, coming from a Pixel 3 XL that ran Pie or a Galaxy S10+ that ran Pie, using LG's software is like jumping in a time machine and popping out around the time of Marshmallow and Nougat. It just doesn't look very good and could use a serious rework and redesign, something like Samsung did with One UI. If LG wanted to get real crazy, they could cut the skin almost entirely and focus on adding premium software features on top of a pretty barebones skin, similar to OnePlus. Maybe that could help the company improve the time it takes to ship out updates, too?
There are a few changes inside that help make the software feel a bit fresher, but then the performance of the phone also hinders it. For example, you can set a "Gesture and Buttons" option for the bottom navigational row, which is very much a Pie feature. However, when you go to switch between apps, the phone's software feels a little janky, which is not something I'd expect from a phone with 6GB RAM and a Snapdragon 855. This setting is also hidden under the display settings, same as the touch buttons, which doesn't exactly make sense considering gesture controls have nothing to do with the display.
It may seem harsh, but with how boring the hardware of the G8 is, a redesign of its software could have been hugely beneficial in terms of making this phone attractive, but it's more of the same from LG in 2019. It's somewhat recycled hardware with uninspiring software.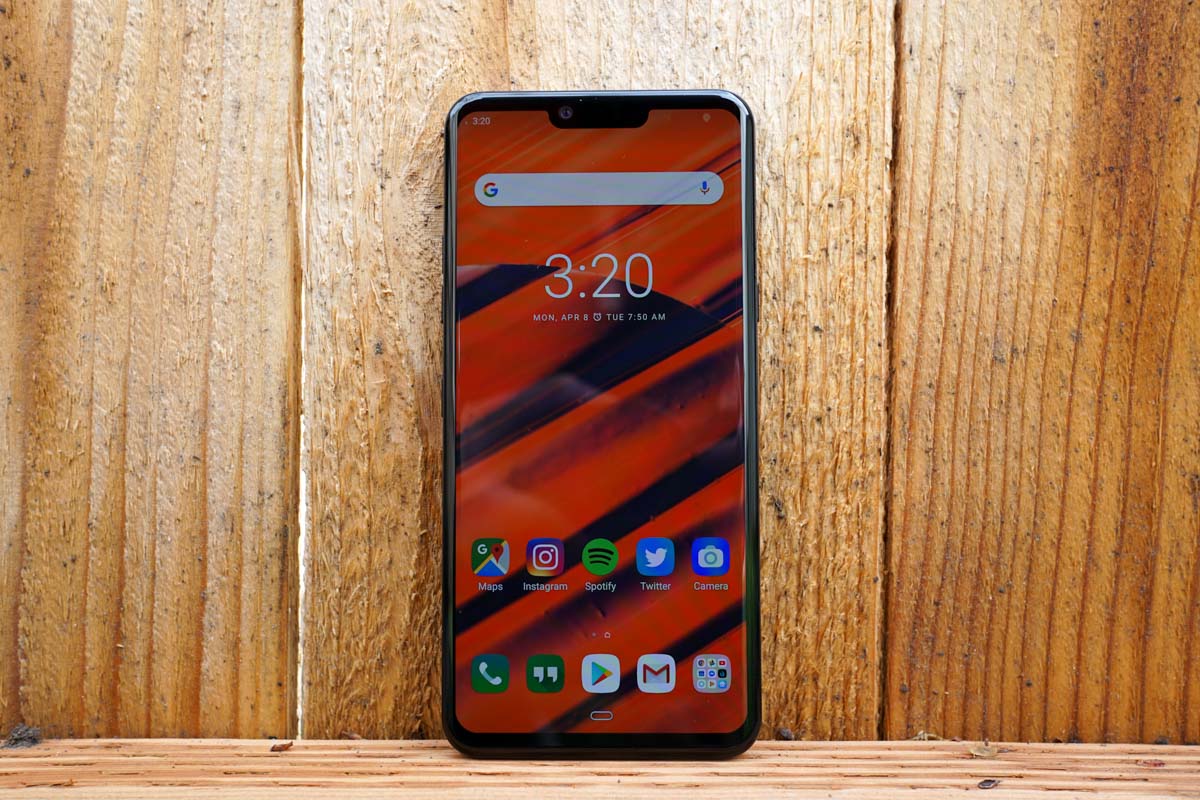 Performance
Something I didn't expect from the G8, with its SD855 and 6GB RAM, were the performance hiccups. This phone stutters and can even lock up on occasion. The times I notice it the most is when switching from app to app in the multitasking window, as well as when switching between modes in the camera. I haven't throw around the word jank much in 2019, but for the G8, I'm willing to use it.
The thing is, I don't know what the root cause is. Is it the 6GB RAM? Is LG's software really that bad these days? Is there a memory management issue happening? I don't know. All I do know is that when it happens, you notice it and it's very much unpleasant.
This brings me back to the software, though. My fingers are crossed bigly that LG is planning some major changes in the software department for 2020. The company already announced the V50 and we've seen its software (it's the same as the G8's), so I'm not expecting any miracles there. And while I understand that it's probably a massive investment that LG may or may not be able to afford right now, I think if LG still wants to take smartphones seriously and compete with the top players, it needs to reimagine what it's offering.
Other Notes
---
Girlfriend Impressions – "Hardware feels like a combination of a Google Pixel and Samsung Galaxy. The size and fingerprint reader remind me of the Pixel, but the glass feels like a Galaxy. I dig the display size and the notch doesn't bother me. I think the palm control is stupid. You look like someone trying to do magic on your phone. It's kind of a cool thought, but doesn't seem like an efficient way of using your phone."
Price and Availability
---
There tends to be running jokes concerning LG phone launch prices and how they almost always drop dramatically about a month after the phone is released. Well, the G8 is no different, with the weirdest pricing schemes we may have ever seen in our years doing this.
LG announced that G8 will be priced at $820. Interestingly, though, if you pay that much for this phone, I can guarantee you that you're getting shafted. For instance, T-Mobile instantly dropped the price of the phone's retail price to $620, which is basically unheard of. Or how about Best Buy and B&H? At Best Buy, you can get the phone for $649, while B&H has it for $699. When you go through a carrier's monthly payment plans, like Verizon, you'll paying just $490 over the course of 24 months. I recommend you check the links below and see what deals your specific carrier is offering if you want to buy this phone. And yes, there are trade-in deals, prepaid card offers, and everything else you'd expect from a new phone launch.
Buy the G8 ThinQ
Video
---
Initial G8 Hands-on
G8 Unboxing
Gallery
---
The Verdict
---
I foresee a rough 2019 for LG. The pros of this phone feel so overwhelmingly outweighed by its dated software and hardware that I would not recommend this phone to anyone. Couple this with severely differing pricing from all retailers and it appears that LG and its retail partners are very unconfident in this phone's launch. And probably for good reason. Google is coming off a strong offering in the Pixel 3 and Pixel 3 XL, while Samsung just released what is arguably its best phone lineup to date. It's really hard to compete with that.
What's even more depressing is that we still have to go through the V50 later this year, even though it was announced back in February alongside the G8. That phone is literally a V40 with flush cameras on the backside and 5G connectivity. LG's 2019 lacks all signs of vision and if the company continues making products such as these, its smartphone business could soon be done for good.