Samsung is back in a big way with new phones this year, three in total, the Galaxy S10e, Galaxy S10, and Galaxy S10+. There's also the Galaxy S10 5G, but since it's not available yet, we won't include any talk about it. Kellen will have a separate Galaxy S10e review, so this one will be all about the Galaxy S10+.
There seemed to be a lot of hype surrounding the Galaxy S10 lineup as we built up to the unveiling. This was a mix of people liking what they saw in leaks, as well as good marketing from Samsung. The question is, does the Galaxy S10 live up to that hype? Well, that's why we're here.
This is our Galaxy S10+ review!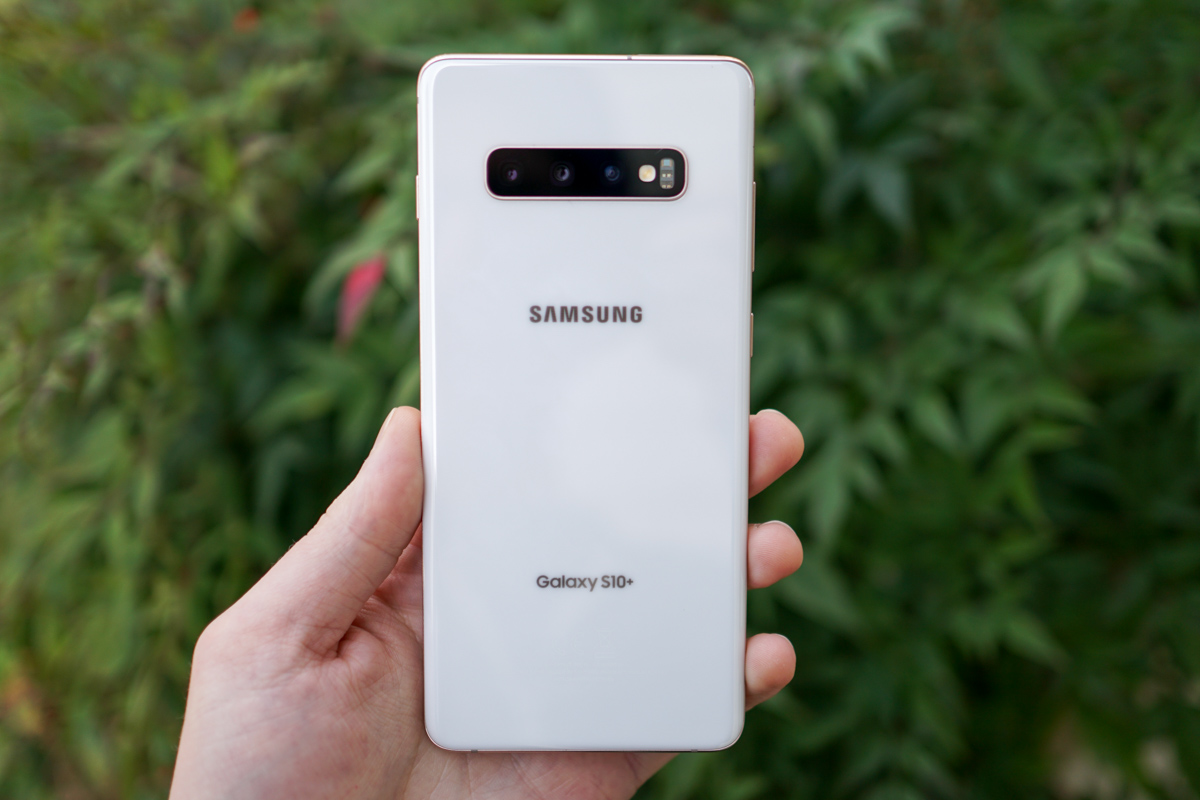 The Good
---
Specs
Samsung spared no expense when putting together the Galaxy S10+, offering the best of the best in terms of display, RAM, processor, and cameras. The S10+ features a 6.4″ D-AMOLED HDR+ (Infinity O, QHD, 522ppi, Gorilla Glass 6) display, Qualcomm-made Snapdragon 855 processor, up to 12GB RAM, up to 1TB of storage, 4100mAh battery, three rear-facing cameras (12MP Telephoto, 12MP Wide-angle, 16MP Ultra Wide-angle), dual front-facing cameras (10MP + 8MP depth sensor), IP68 water resistance, ultrasonic fingerprint reader, Bluetooth 5.0, NFC and MST for mobile payments, and the company's latest One UI software on top of Android 9 Pie.
In the US, this package can't really be improved upon much. Samsung even has a ceramic model for anyone who wants the ultra luxury hardware experience, which of course, is the one we've been using for the past week.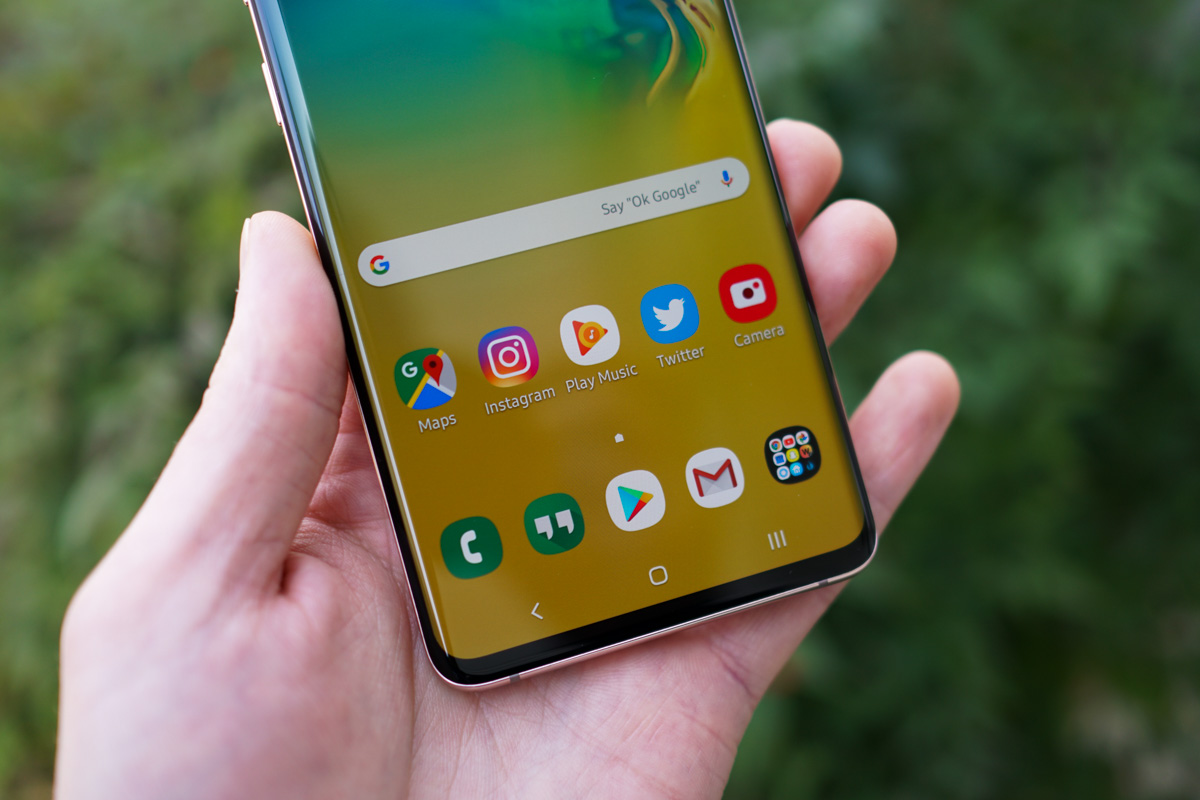 Display
I'm not a huge display geek, so I can't breakdown in technical terms what makes it this way, but the Galaxy S10+ easily has one of the best displays I've ever used. Not only does it get exceptionally bright and easily used when outside, but the colors look stunning and the way Samsung has the panel appear as if it's sitting right on the front glass is exceptional. The overall display experience is grade A.
While you can argue that contrast and color vibrance such as this isn't exactly "natural" in terms of a display, this is what I prefer. In the software settings, you can select which type of screen mode you want to use. For me, I go with Vivid, but you can choose a more natural appearance with the Natural setting. With Vivid, Samsung lets you tune white balance to cooler or warmer tones, as well as RGB values. This really lets you tune the display to whatever profile you want.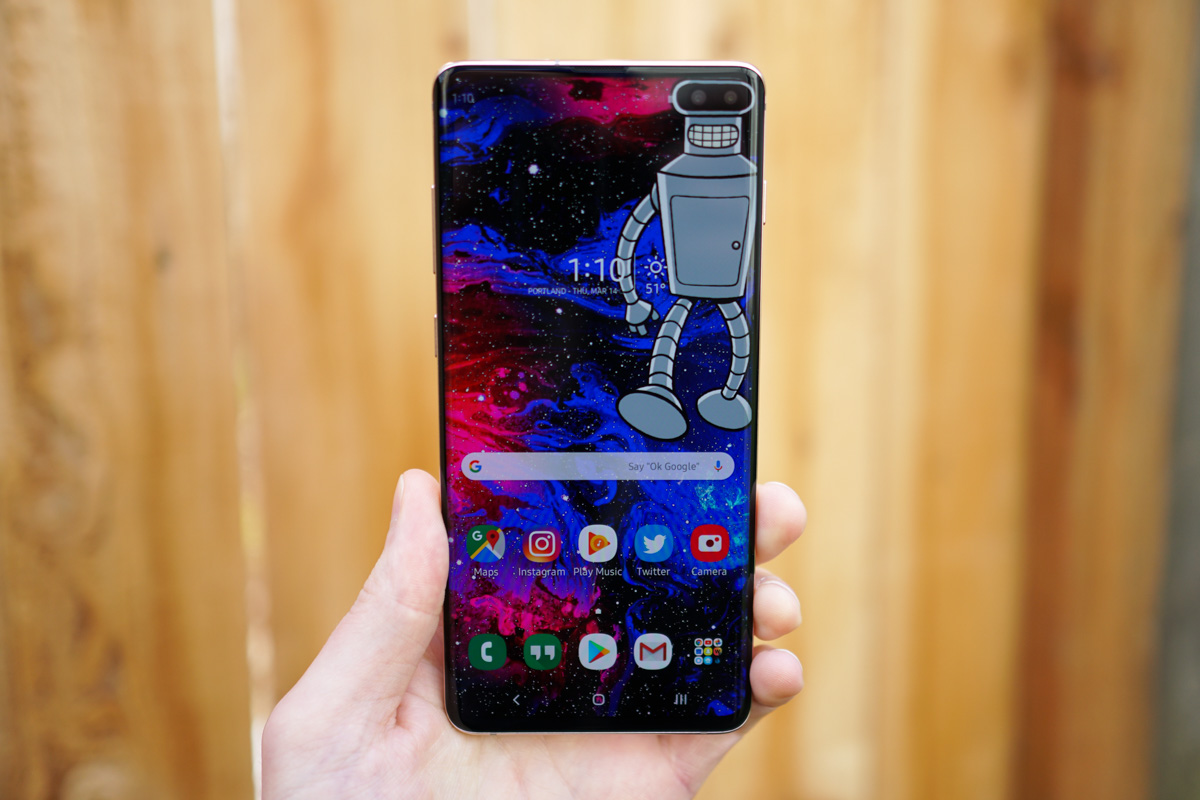 Obviously, I can't discuss the display without mentioning the Infinity O dual front-facing camera cutout. You know, it's really not that bad! Does it annoy me that it pushes system icons to the left and gives me an overall smaller notification space? Absolutely, but it still looks better than the Pixel 3 XL's notch. Furthermore, with the help of the reddit community, you can find a few awesome wallpapers that utilize the cutouts in humorous ways.
Hardware
As I mentioned, I've been using the Ceramic White model, which is a bit heavier than the non-ceramic Galaxy S10+. I've been in love with it since I first took it out of the box, though, I can't help but think that this is one of the more dangerous things I could've done. If you're not using a case with this phone, every time you take it out of your pocket you're risking a $1,250+ accident, which can be scary. Personally, I threw on a case and I'm feeling pretty good about it, plus the added grip for the phone is nice. All of this glass is slippery, after all.
Like prior years, unless you get a ceramic model, these phones are pure glass and metal, with Samsung reaching peak hardware excellence with the Galaxy S10 family of devices. Honestly, I don't know where they go from here in the coming years because improving upon this in a major way won't be easy. The biggest improvement they can make is to flush the backside cameras with the body, such as LG is doing with this year's G8 and V50. Having that slight camera bump on the back isn't great, but again, using a case with the phone solves that flat-on-a-table issue.
And unlike what seems like every other company, Samsung is still including a headphone jack. You gotta love it!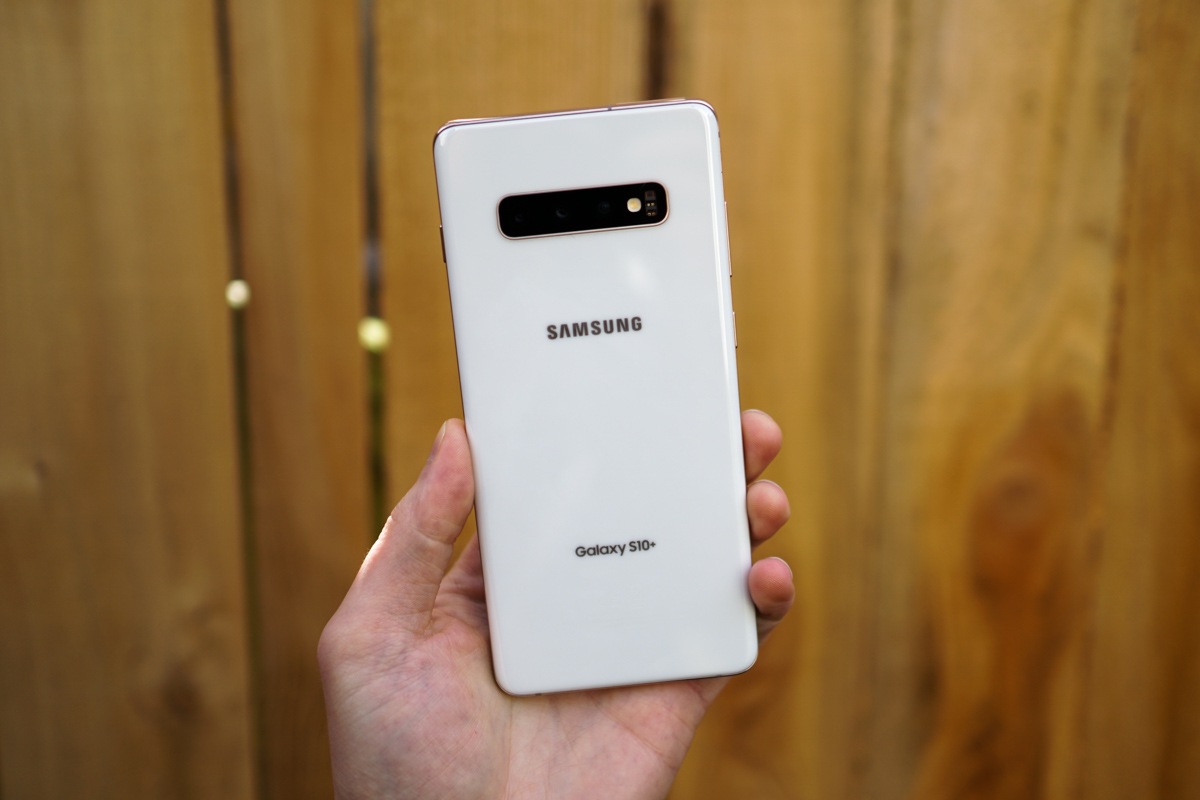 Software
When Samsung first unveiled One UI at its annual developer conference last year, I declared that this is the software redesign we've been needing for years. I'm happy to report that after using it now, I still feel that way. There's something about older versions of Samsung's software that would have me begging to be back on a Pixel after a few weeks, but with One UI on top of Android Pie, I don't really feel that need. One UI looks good, is extremely responsive and snappy (8GB+ RAM always helps a phone feel fast), and Samsung has just the right amount of customization options for you to make it your own.
In past years, I would feel lost going through all of Samsung's settings menus, but One UI has greatly reduced the number of pages to look through. While there's still an overwhelming amount of options and settings, Samsung has organized them in a way to not give you a panic attack, which is appreciated. No more Zoloft for me when using a Samsung phone.
A few key software tidbits I'd like to point to include the gesture navigation, which axes the navigation buttons in favor of swipes from the bottom portion of the screen. I know some don't care for it, but if you enjoy a clean and minimal look on your phone, it's not a bad option to enable. The other is "Smart pop-up view." When enabled, new notifications can appear as pop-ups, sort of like a Chat Bubble, which can then be opened on top of any app that is currently running in the foreground. For chat and texting apps like Hangouts, this is a pretty clutch function.
Lastly, let me rip on Bixby a little. I don't like it and I don't like that there's a dedicated hardware button to access it. To combat it, I have been using an app called BixAssist, which allows me to set a Google Assistant shortcut from the dedicated Bixby hardware key. Samsung doesn't allow for this out of the box without the usage of an app, which is total bullshit on Samsung's part, but what are you going to do?
Performance
This phone is snappy, yo! Thanks to the Snapdragon 855 processor and 8GB RAM (you can go all the way up to 12GB), it's likely one of the snappier phones you can find right now. For me, performance is a big deal for all of the mobile gaming I partake in. Whether it's the classics like Whale Trail or a slower paced space adventure like Out There, my phone has always felt incredibly fast when doing things.
And let's say I quickly hop out of those games and into Chrome or open up my camera. I never came across jank or stutters that left me waiting for the phone to react to my inputs. It's been a real joy to use and that's always the case when a phone has excellent responsiveness.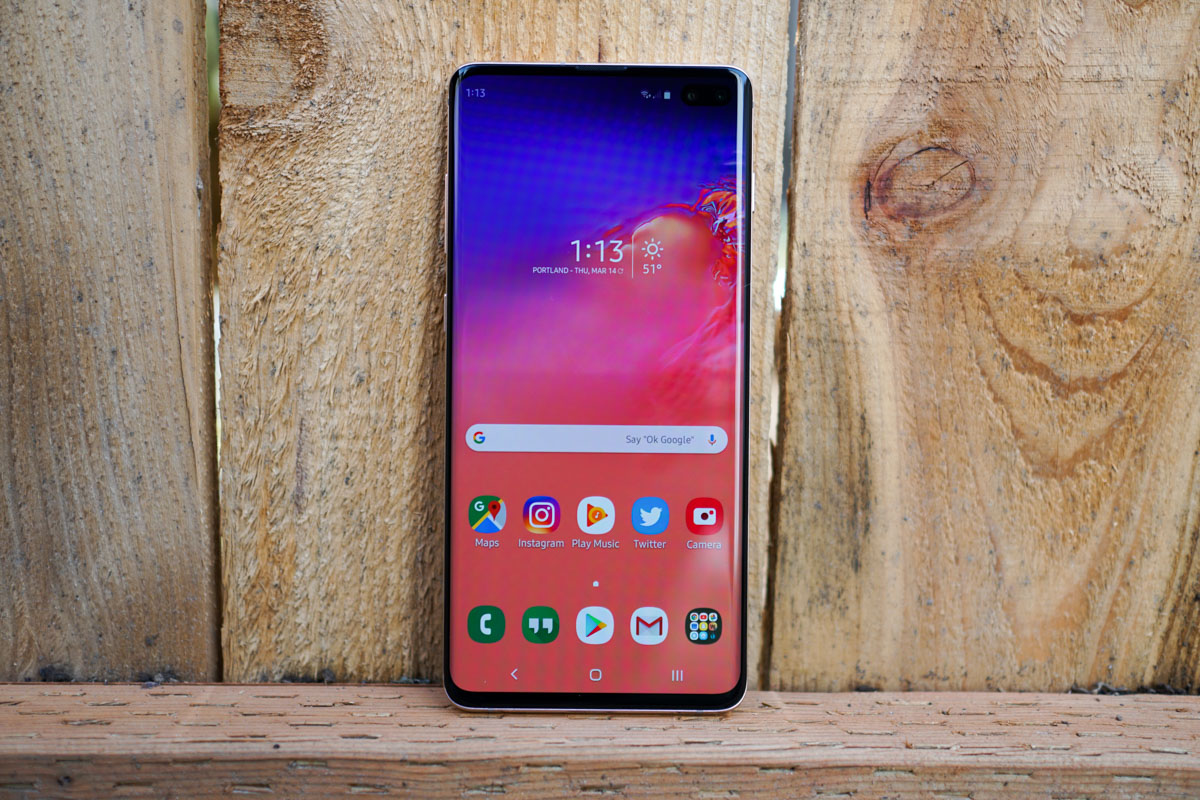 Battery
With a 4,100mAh battery, this phone basically outputs exactly what I suspected. Each day, I'm easily getting over 4 hours of screen on time, nearly 5 hours, which is great for me. I'm mostly on WiFi throughout the day, but that's because my house is a black hole for both AT&T and T-Mobile service. However, I made up for all of that WiFi usage by using the camera and gaming a lot, so the fact that I was easily getting through entire days with hours of screen on time is just fine in my book.
Somewhere in the Middle
---
Camera
The three rear-facing and two front-facing cameras are the only things that concern me on this phone. To be honest, I was expecting to be blown away by almost every shot I took, but unfortunately, that wasn't always the case. Don't get me wrong, this phone takes amazing pictures, but if you find yourself in what you'd call non-ideal shooting situations, which can often be the case, you'll be left disappointed.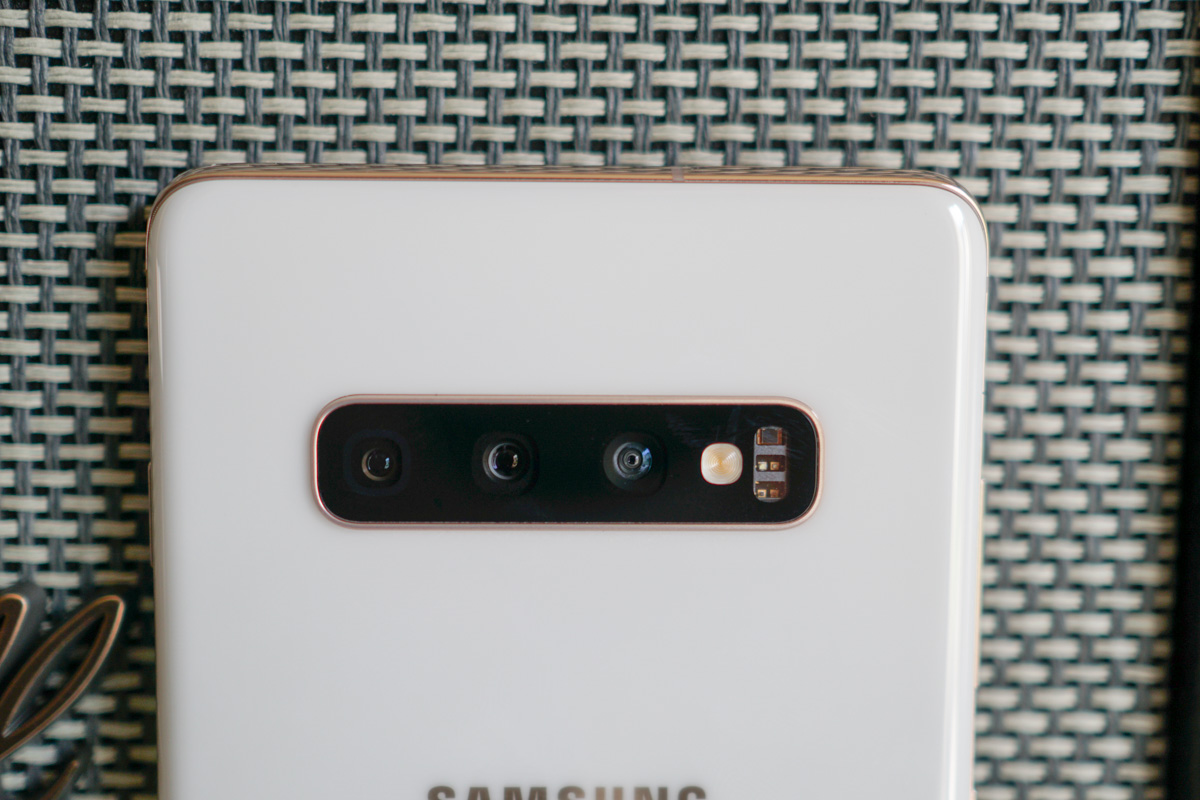 Now, usually I wouldn't give a phone too hard of a time if it can't take great low-light shots, but with Google completely upping the bar with Night Sight, not having a dedicated low light shooting mode on the Galaxy S10 and S10+, which start at $999, is a serious letdown. What Samsung gives us instead is Scene Optimizer, which automatically recognizes if you're in a dark environment. When it notices this, it snaps a burst of shots then compiles them into a single image, with what should be decent lighting. Sadly, it typically turns out looking like a muddy mess.
Scene Optimizer will also recognize if the phone has been placed on a tripod. When this is done and in low light, the camera will snap even more photos to compile them into a single shot. These results are better, but that means you'll need to carry your tripod around if you plan on doing any night shooting. Compare this to Night Sight on the Pixel and you're left just laughing at how far ahead Google is in the mobile low light photography category. I have a few low-light examples below. This same low-light performance is seen on the front-facing cameras, too. Embarrassingly, I recently had a birthday get together and after bragging about how my Galaxy S10+ could probably take a better front-facing group shot than my brother's Pixel 2, I got the results you'll see below. The photos are completely unusable. We ended up retaking the groufie with the Pixel 2 and the shots were a night/day difference. Come on, Samsung!
When you have proper lighting, the Galaxy S10 and its array of cameras shine. I notice that purples look incredible, as well as greens. In good light, contrast and details are exceptionally fine, too. Also great is the addition of the ultra wide lens. I love this thing. It's great for shooting landscapes or just capturing more context for any given photo. Honestly, I'd tell Samsung to ditch the telephoto lens that I hardly used and just give me a standard lens and an ultra wide angle, plus invest more into low-light mode development. Then we'll be in business.
The following photos have been resized, but no other edits have been made.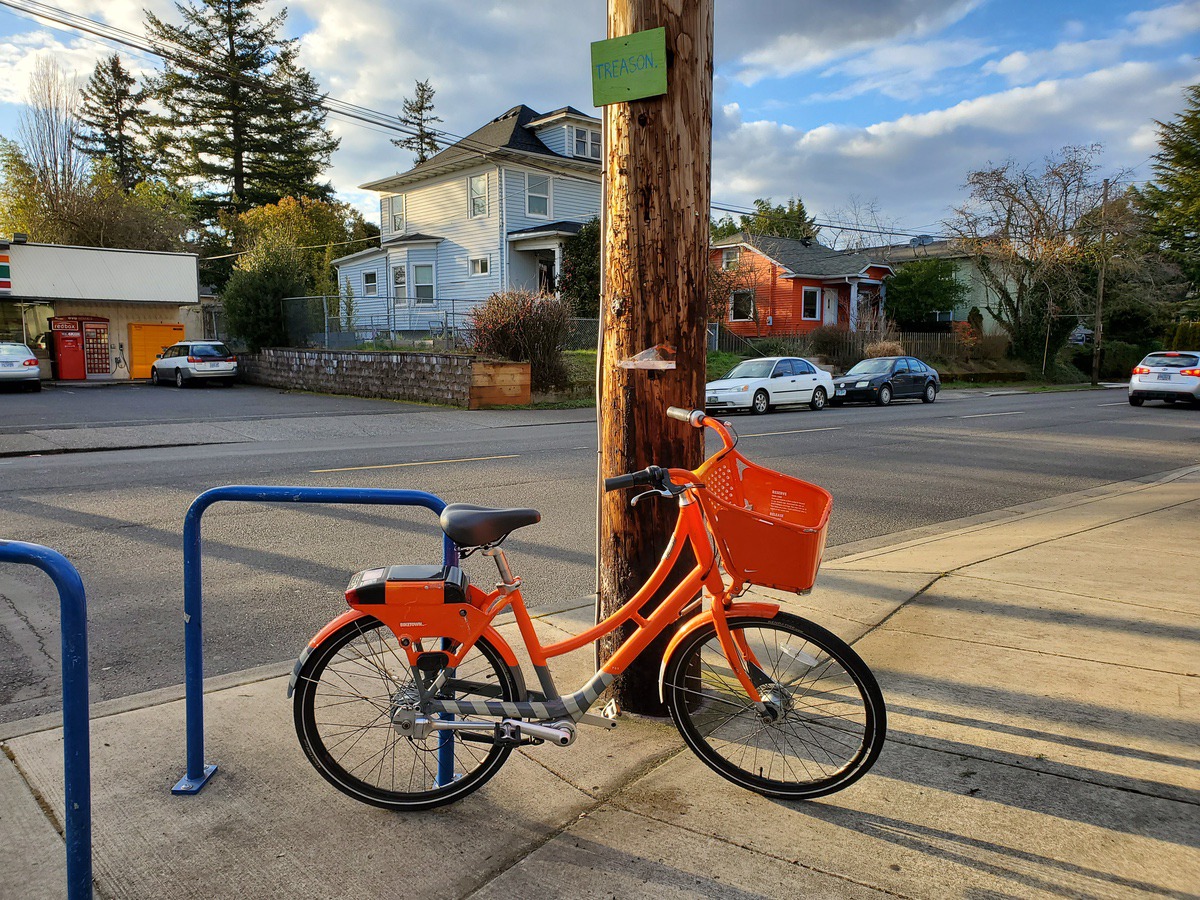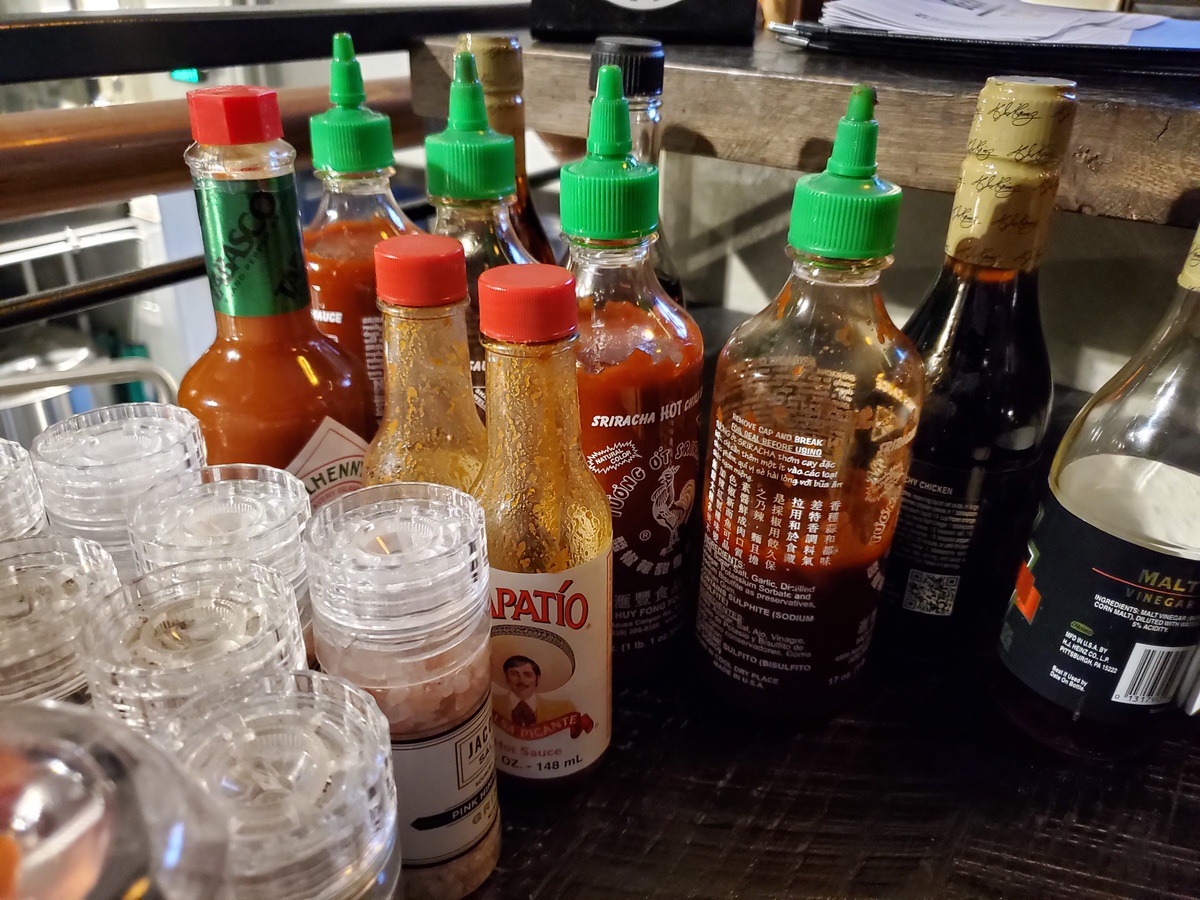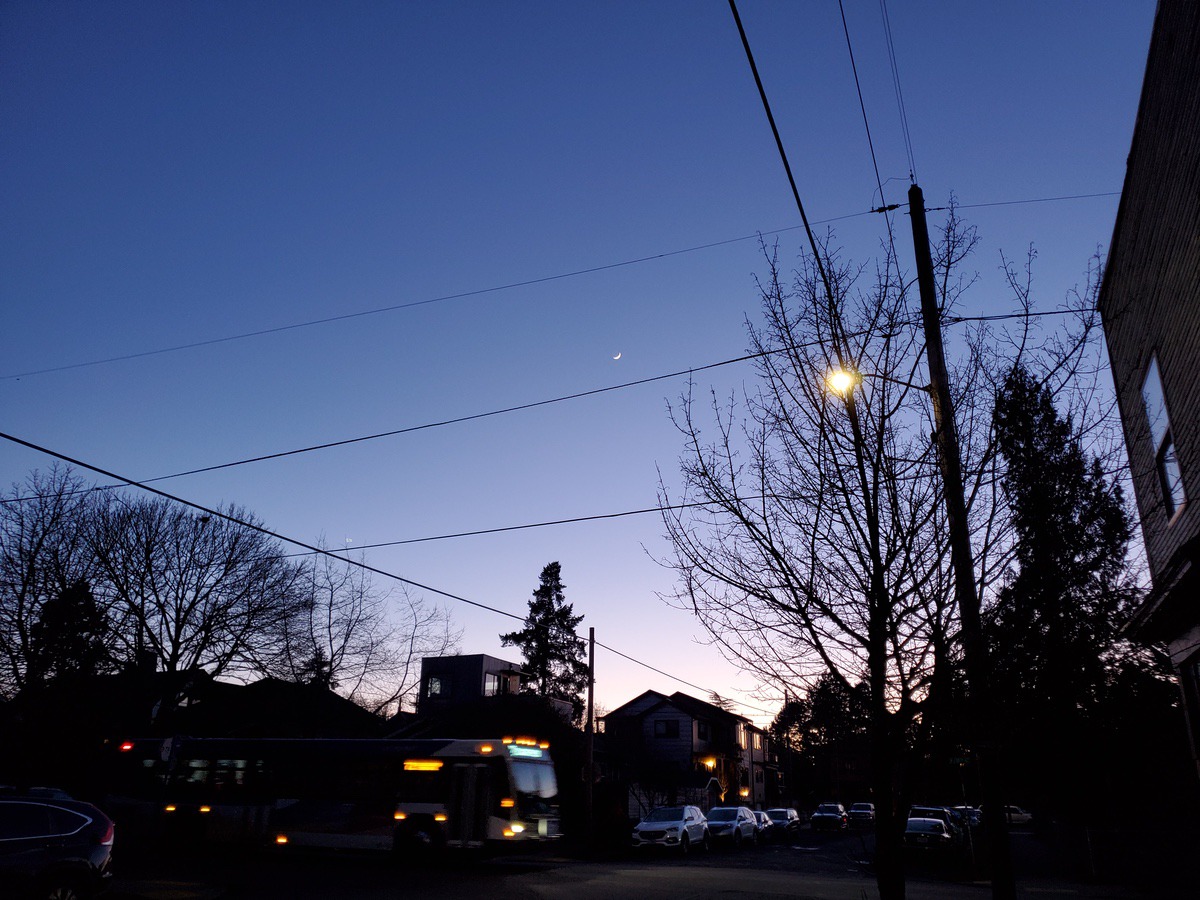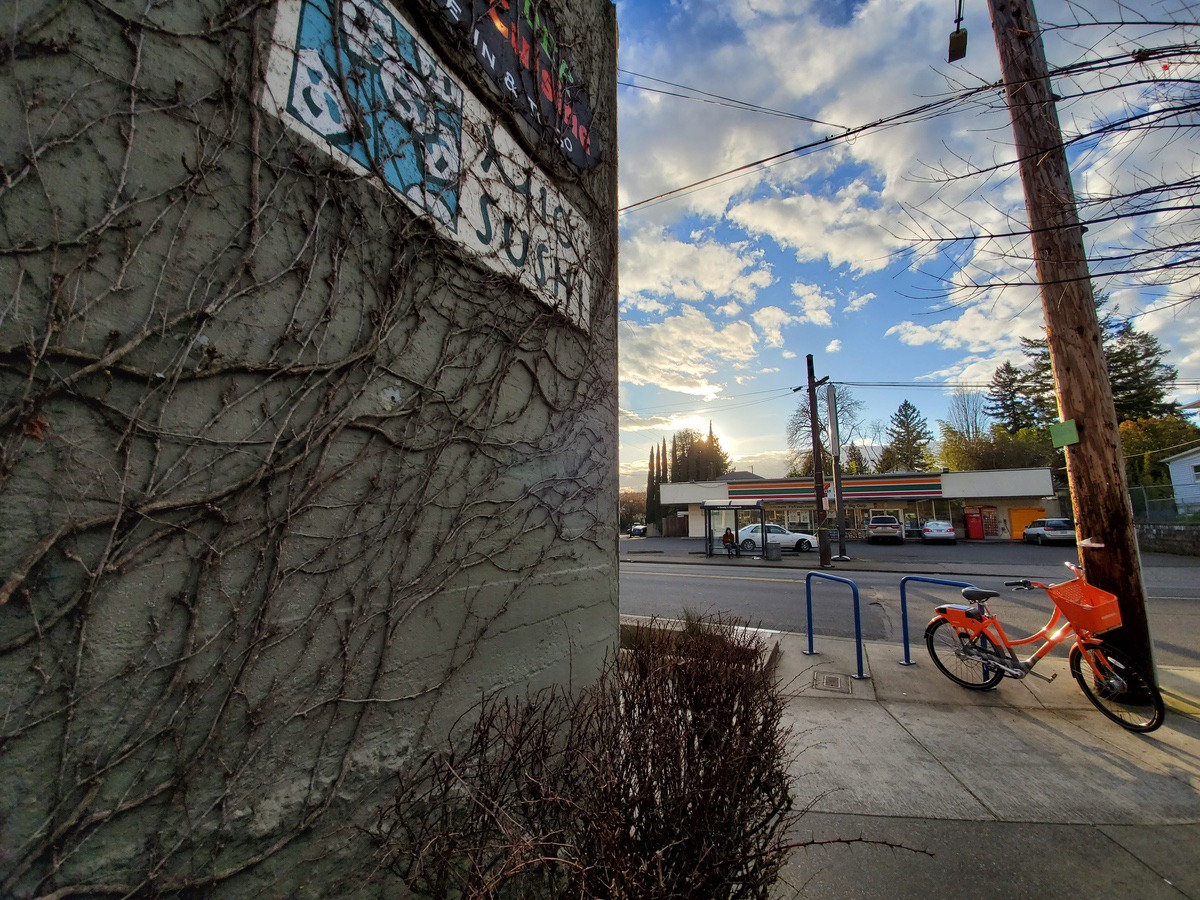 Look at this poor excuse of a selfie.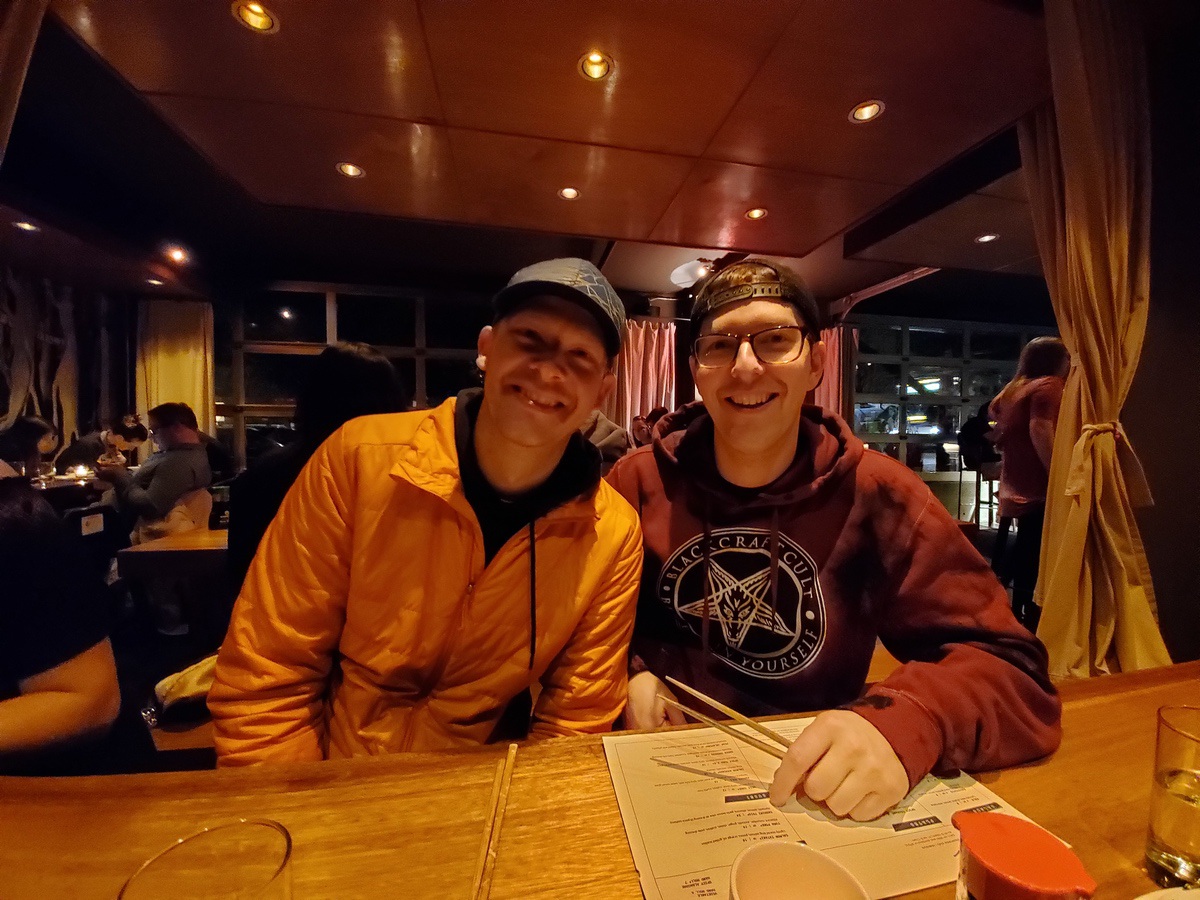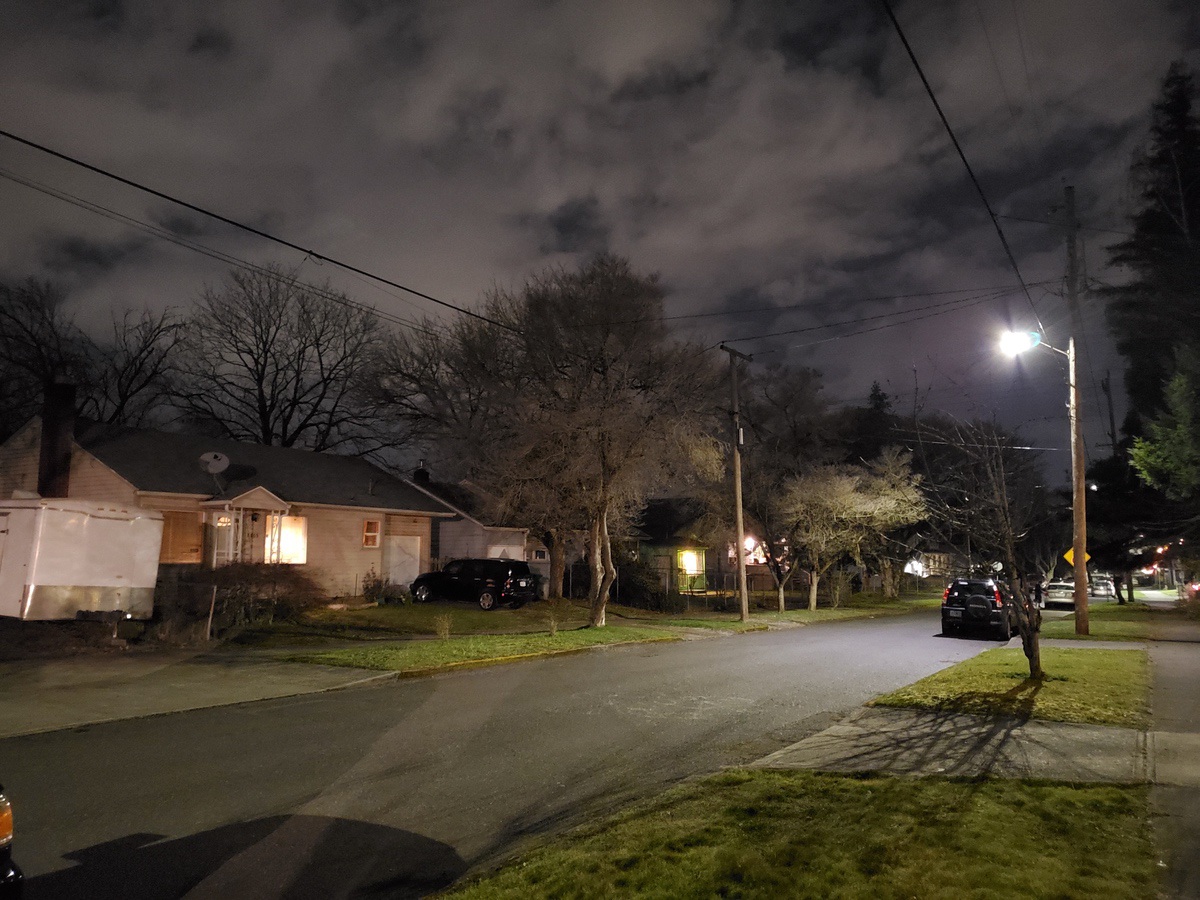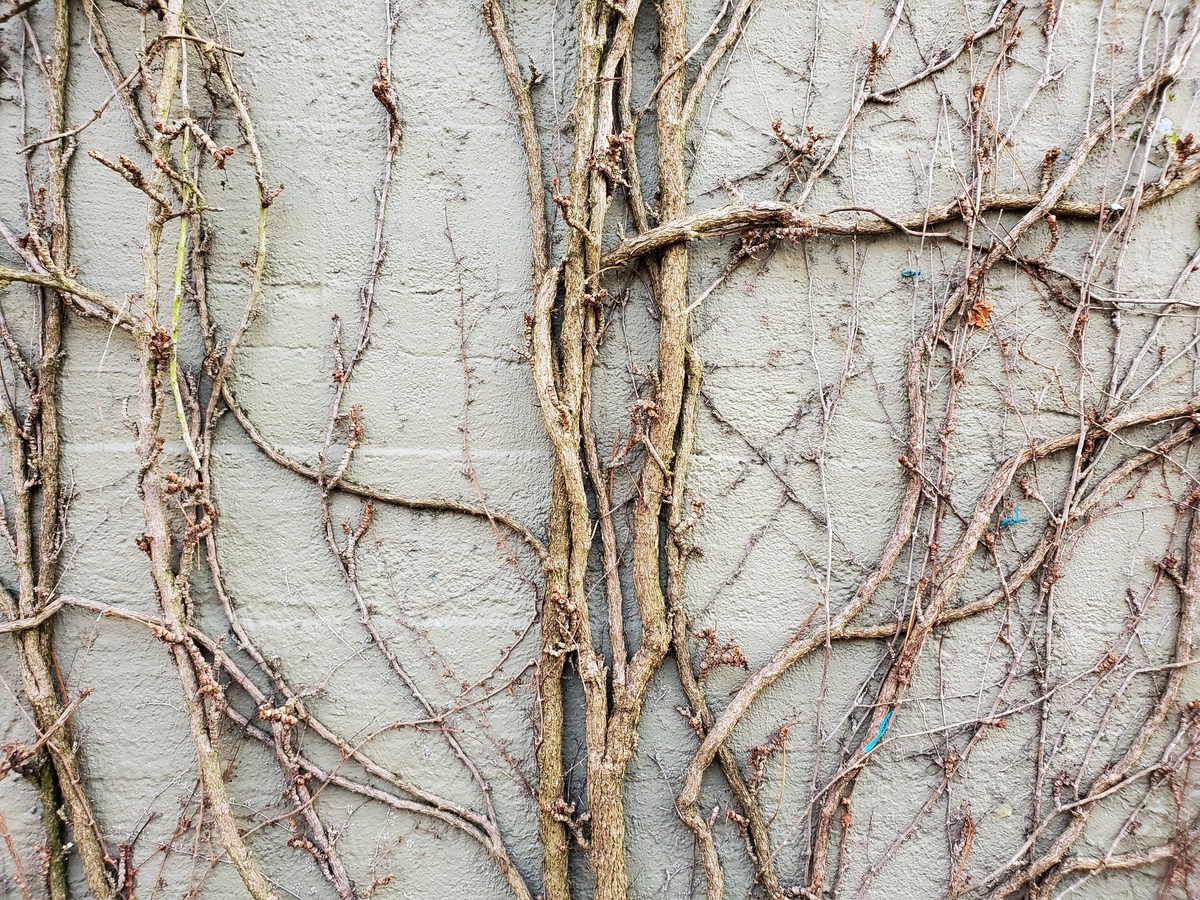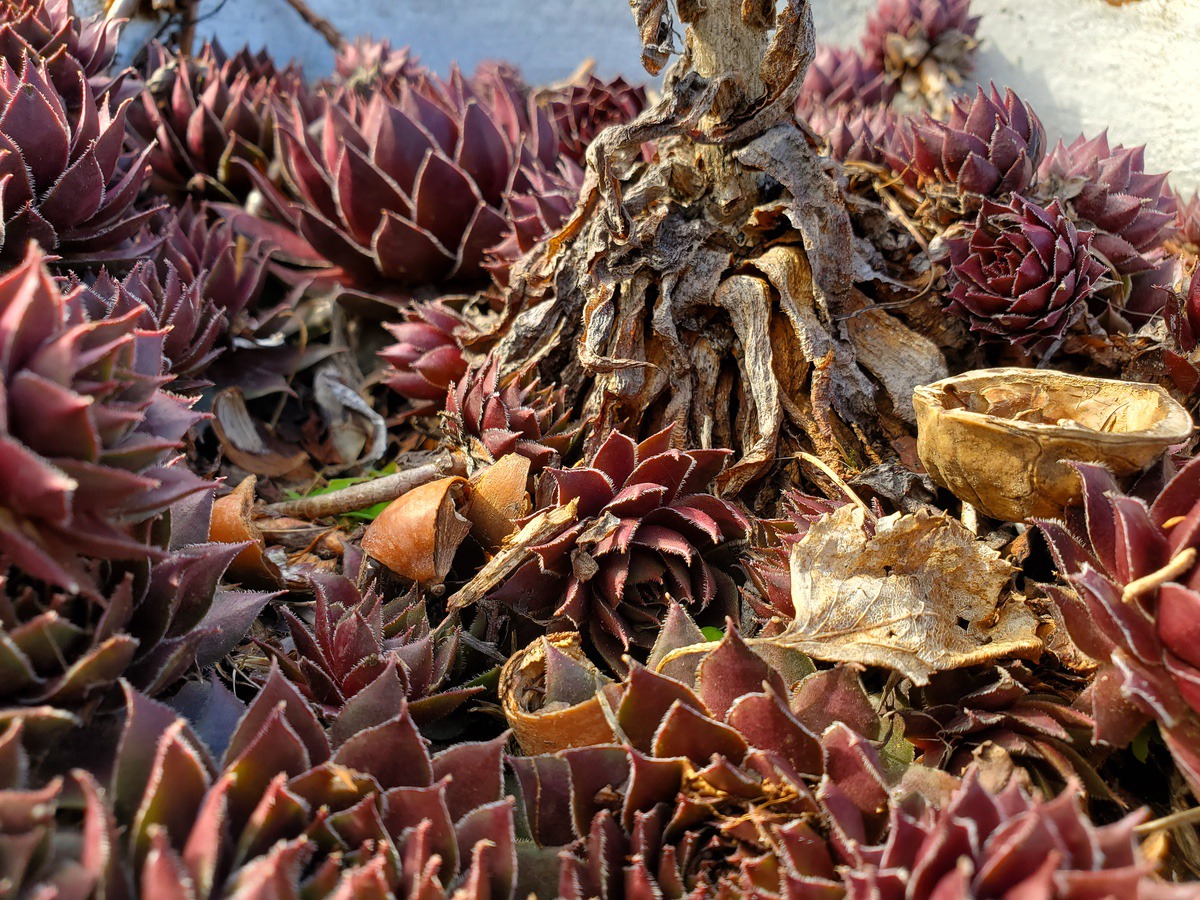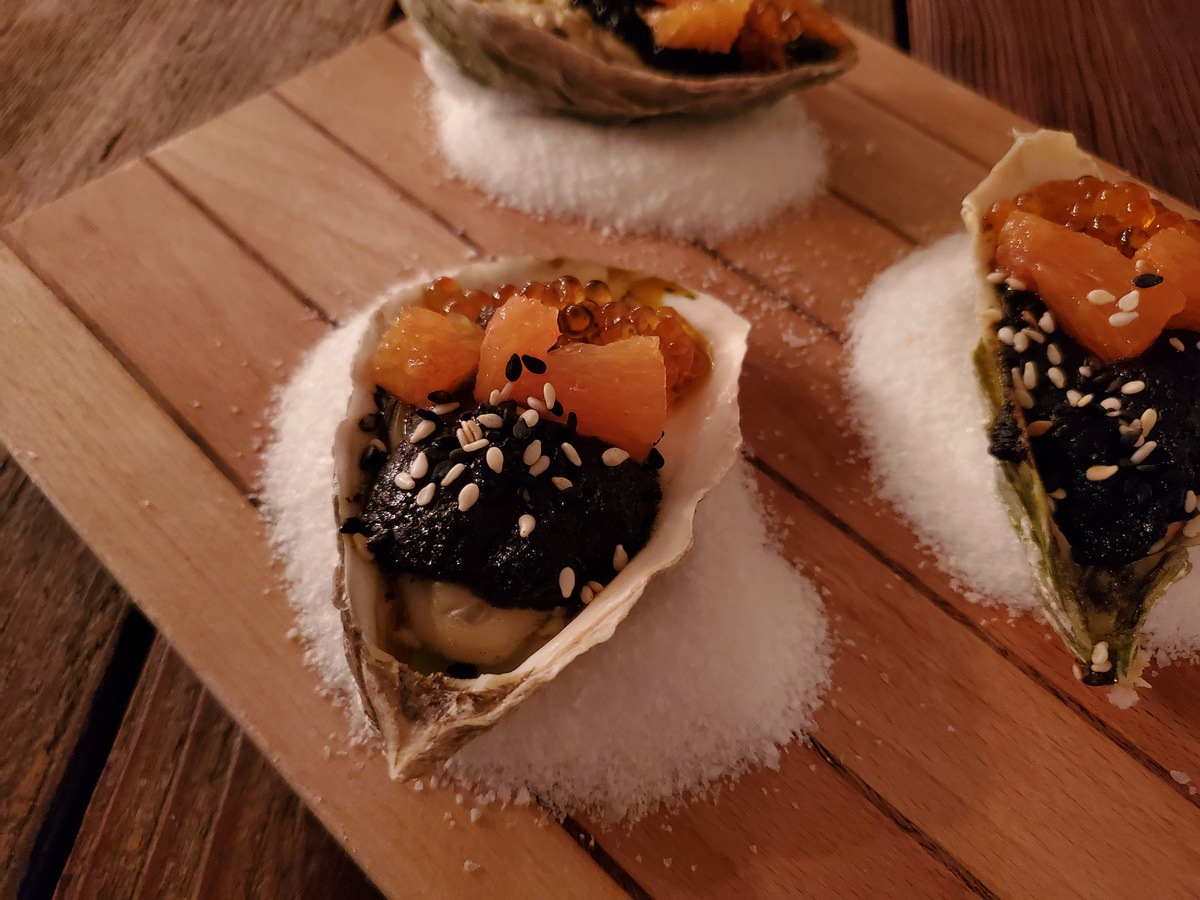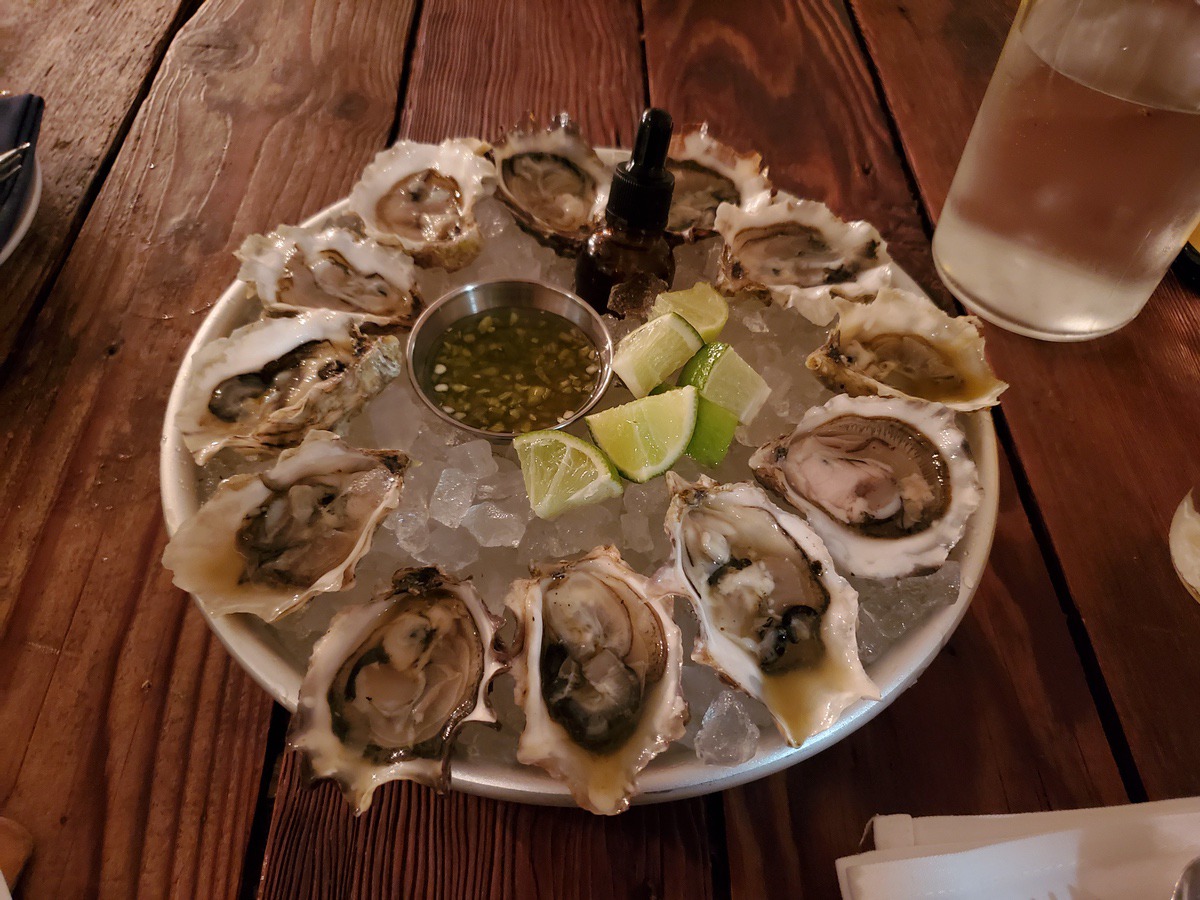 Lens Comparison
Other Notes
---
Sound – The Galaxy S10+ comes equipped with stereo speakers which sound pretty damn good. They get quite loud, too, which is impressive considering the size of the speaker is quite small on top of the device. Samsung did a good job on audio with this phone, especially with the inclusion of Dolby Atmos optimizations.
Girlfriend Impressions – "Oh, this is really heavy, but feels premium. The fingerprint reader is cool. Three cameras? Doesn't the Pixel only have one? That's cool. The display is really nice and I like the cutout."
Ultrasonic Fingerprint Reader – I didn't feel it necessary to dedicate an entire section to a fingerprint reader, so I'll just say, I love it. It's extremely fast, works even if your fingers are wet, and doesn't require a massive light to be shining in order to work. OnePlus, use this tech instead of your optical reader, please.
Price and Availability
---
This is not a cheap phone. My model, the 8GB RAM + 512GB storage model in ceramic white, costs $1249. For the 12GB + 1TB option, you're looking at a whopping $1599. Ouch! However, if you want just an entry level Galaxy S10+, the price is $999, which still has 128GB of storage. That doesn't seem like a bad deal, but that may only be because people are now spending way more on phones than we used to just a few years ago. Of course, a standard Galaxy S10 starts at $899, which is also tempting. The only thing you'll miss out on if you don't get the S10+ is a larger display with less PPI, larger battery, and the front-facing depth sensor camera. Everything else is basically the same.
Buy Galaxy S10
Videos
---
Unboxing
First 10 Things to Do
Tips & Tricks
Gallery
---
The Verdict
---
If someone asked me what phone they should buy right now, I'd have to go with the Galaxy S10 or S10+. My only real concern, not including the slight camera hiccups I ran into, would be updates. Samsung has done a somewhat decent job updating the Galaxy S9 and Galaxy Note 9 to Pie, but it could still be better. If you value the latest and greatest version of Android, I'd recommend a Pixel. However, this phone is just too damn nice not to recommend. The hardware is gorgeous, the cameras are very good in the right conditions, and Samsung's software is now cool to use.
I can't think of a better tenth anniversary device Samsung could have created because this phone sets the bar for all of 2019 and beyond.