At MWC this weekend, LG made the G8 ThinQ and V50 ThinQ official for the US.
For the G8 ThinQ, LG is implementing a Crystal Sound OLED panel, which turns the display into a speaker diaphragm, eliminating the need for a front-facing speaker. You'll notice in pictures of the phone that there is no earpiece speaker, as the display itself acts as a bone-conduction like headphone when using the device to place calls.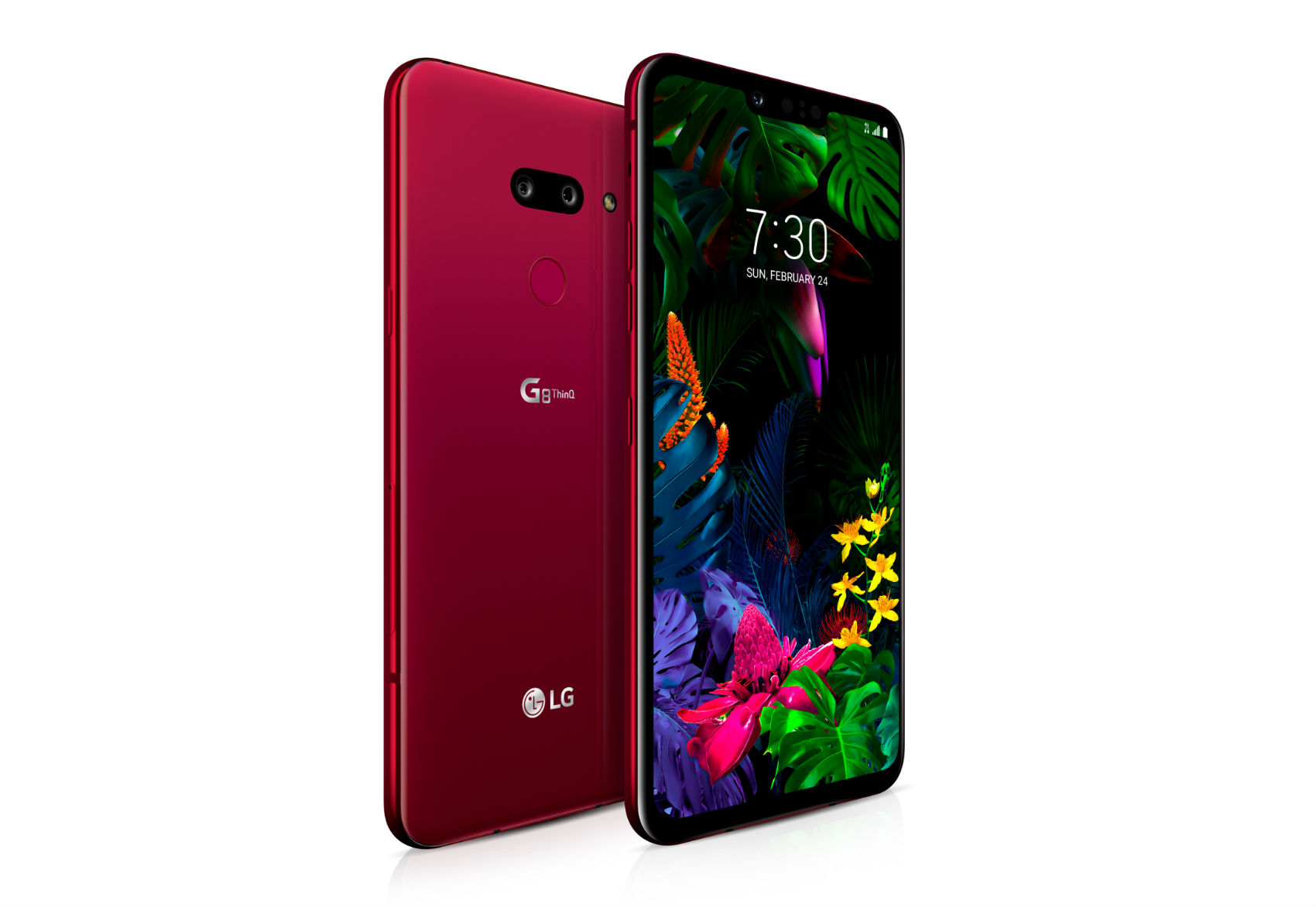 Also new is the Z Camera, also known as ToF (Time of Flight) camera, which brings a whole new degree of gesture controls to the phone. These gestures are called Air Motion, and with it, users can unlock their device, open apps, plus control aspects of select apps without ever touching the phone.
While a full list of specs for both devices can be viewed here, G8 ThinQ highlights include a 6.1″ QHD+ FullVision display, Snapdragon 855 processor, 6GB RAM + 128GB storage, 3500mAh battery, an IP68 rating, dual rear-facing camera (16MP + 12MP), plus the same 32-bit HiFi Quad DAC fans of LG phones have been raving about for quite some time.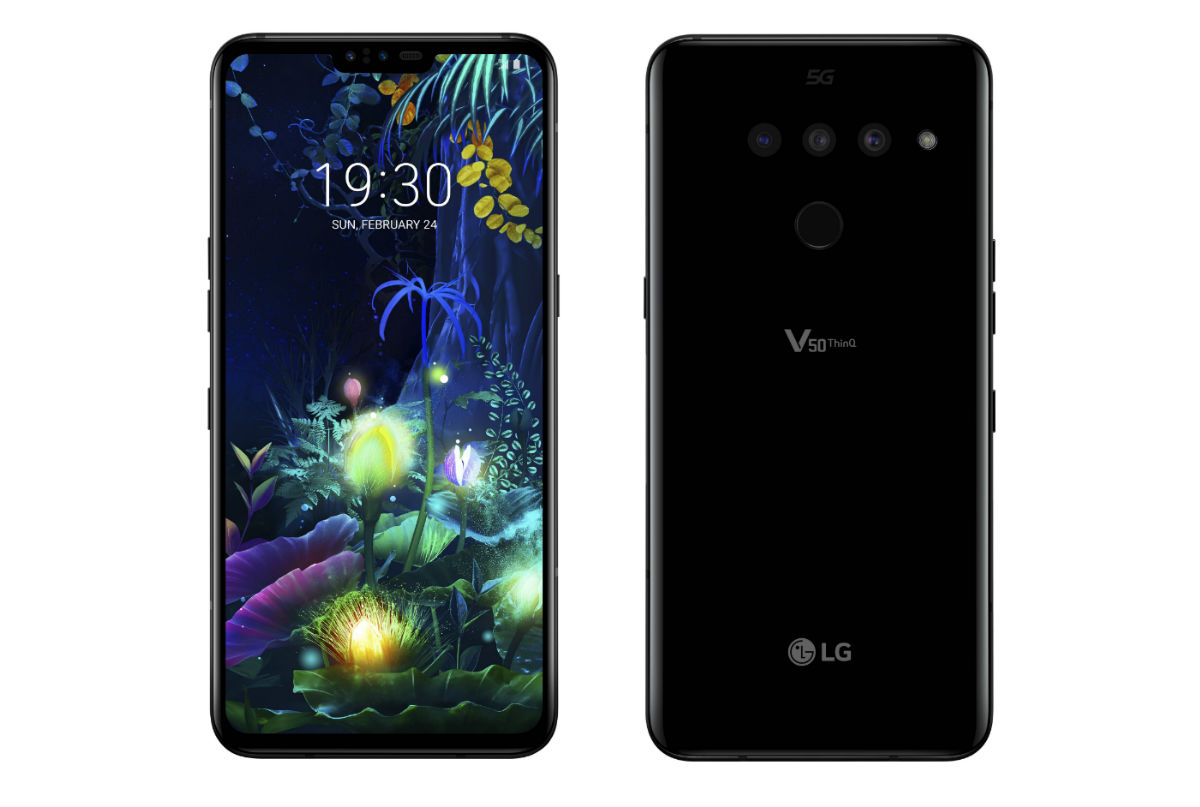 V50 ThinQ
As for the V50 ThinQ, I wish I could tell you there was a bunch of new features to get excited about, but in actuality, the V50 of 2019 is essentially the V40 of 2018. By keeping the same chassis, LG was able to cut down on development and manufacturing costs for the device.
The big difference with the V50 is the Snapdragon 855 processor, which brings 5G connectivity along with it. The below is a excerpt from LG's press release for the V50 ThinQ.
Giving consumers the ability to enjoy all 5G has to offer as soon as service becomes available, the groundbreaking LG V50 ThinQ 5G has been carefully crafted to provide an exceptional user experience. LG's first 5G handset will exceed expectations, allowing users to experience high-quality content at 5G speeds.
I think the key here is, "as soon as service becomes available." Currently, consumers are in a holding pattern while US carriers determine when and where 5G service is made available.
LG hasn't provided pricing or exact availability for either device and will instead leave that up to its carrier partners. However, the company did say that the G8 will be available in the coming weeks, while the V50 will be available first on Sprint in the coming months.
As soon as we have that information, we'll let you know and update this post.
Update (VZW): We're starting to hear from carriers concerning availability. According to Verizon, G8 ThinQ pre-orders will start "very soon," but no pricing was announced. Verizon also says it will carry the V50 ThinQ this summer.
Update (Sprint): According to Sprint, the V50 ThinQ will launch on its network starting this Spring. Still no word on pricing.
Update (T-Mo): And now we've heard from T-Mobile. Sadly, they don't tell us anything. T-Mobile says the G8 ThinQ is "coming soon" to the Un-carrier.
Update (AT&T): AT&T has confirmed the G8, but like others, won't tell us dates or pricing.
// LG