The new gesture navigation that Google introduced with Android Pie has always felt a bit half-baked. There are portions of it that swipe and others that don't. I'm talking about the oddly-appearing "back" button that remains even as the rest of the navigation experience has switched to mostly swiping. That could change with Android Q this year.
The folks at XDA have been playing with a super early build of Android Q in recent weeks and discovered that the navigation gesture system may ditch the back button in favor of a gesture. Instead of tapping on a back button that comes and goes depending on the screen, you'll be able to swipe from right-to-left to tell the system to perform a "back" action.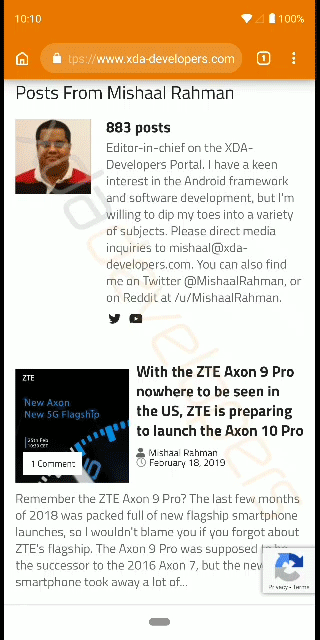 This is how Motorola's gesture navigation has worked and is exactly what we hoped Google would implement. In fact, I'm still sort of surprised that Google didn't do this out of the gate. I can't believe they decided that a reappearing back button was a good look. If you watch the video below, we talk about just this at the 3-minute mark (this post too).
If this passes and is changed in Android Q, you'll still be able to long-press the home pill button to launch Google Assistant, tap it to go home, and swipe from left-to-right to get switch apps.
This is a smallish change, but we'll take it. It should have been there from the beginning.
// XDA