Samsung's Galaxy Wearable app picked up a new update yesterday and it revealed all of the new wearable products that Samsung will announce next week alongside the Galaxy S10. The Galaxy Watch Active, Galaxy Fit and Fit e, and Galaxy Buds are all seen here, thanks to an early app update.
The devices have leaked several times in recent weeks, like the Galaxy Buds doin' some wireless charging action on the back of a Galaxy S10. The Galaxy Watch Active has also been thoroughly detailed, depressing some because it won't have a rotating bezel like previous Samsung watches. I'm not sure the Galaxy Fit has been talked about much, but it's a fitness band – snooze.
I'm stuck now wondering if there is additional commentary to provide around them. I mean, they are just new Samsung fitness products. The Galaxy Buds are probably just slightly improved IconX buds. The Galaxy Watch Active will run Tizen, not have any app selection, and be bad at notifications. It might look OK, though. None of these run Android. Fun.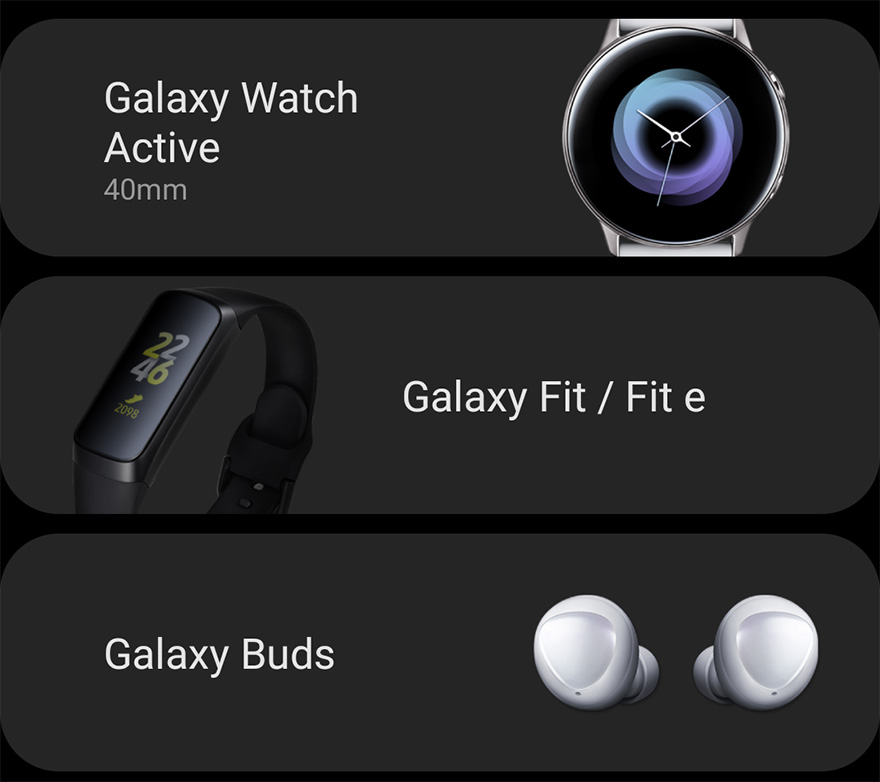 When they are announced, we'll try to provide you pricing and release info.