Shortly after the Android Pie and One UI update arrived on the Xfinity Mobile Galaxy S9 and S9+ yesterday, I said that I wouldn't be surprised if the Verizon units then received it in a matter of days. Today, the update has officially arrived.
We have at least one confirmed update from a reader of ours who grabbed build G960USQU3CSAB for his Galaxy S9 (G965USQU3CSAB for S9+), which is the exact same build that those Xfinity units picked up.
So if you own a Verizon Galaxy S9 or Galaxy S9+, head into Settings>System update to check. It is actively rolling out this very minute.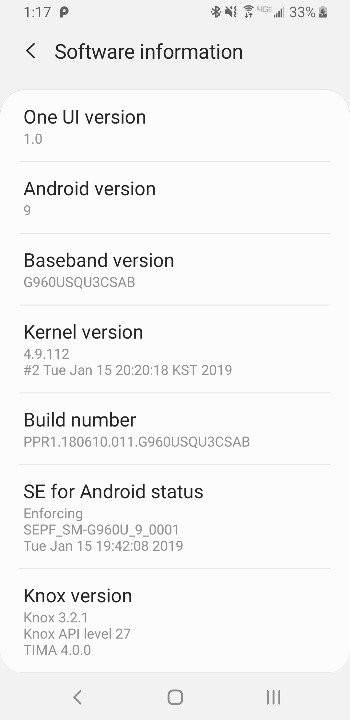 What should you expect in Android Pie for the Galaxy S9? A lot! You'll get a revamped UI throughout with a cleaner appearance with easier-to-read info as you jump around settings and apps. The app switcher menu has changed, as have so many other items. To see the best overview, you'll want to dive into the video below.
UPDATE: Verizon has posted changelogs for each phone's update. Not only are you getting Android Pie and One UI, you are getting the January Android security patch.
Let us know what you think!
Cheers @nerdyxj97!