If you plan on traveling with United Airlines in the future, you'll soon be able to check into your flight and even retrieve your boarding pass, all with Google Assistant.
Said to be coming very soon, if you book a United flight and the itinerary is in the Gmail account associated with your Google Assistant, Assistant will automatically let you know when it's time to check-in for your flight. Once checked in, you can get your boarding pass right in Assistant's interface, then continue on your way to an overbooked flight where you'll undoubtedly be forcibly removed from the plane, resulting in what could be a very lucrative settlement. Not bad, not bad!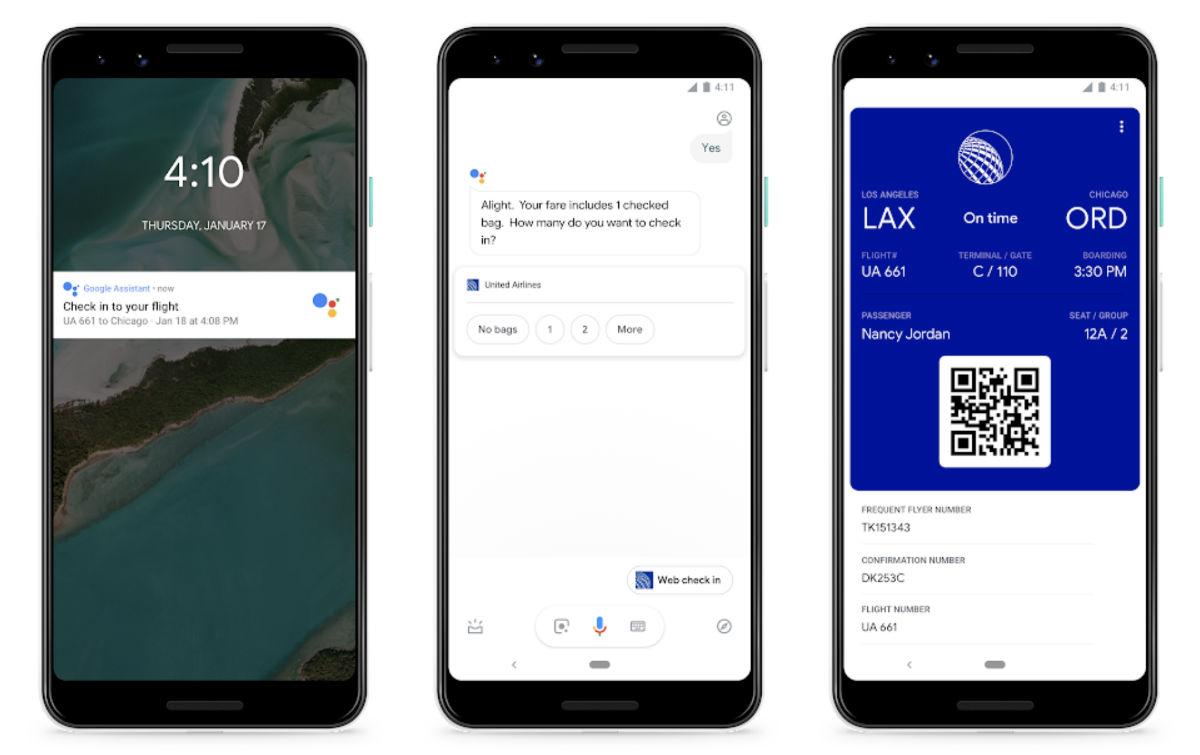 On top of the United news, Google also announced support for booking hotels via Google Assistant. To get this working, it appears that you'll need to have a specific hotel in mind. Once you know the hotel, you can choose your dates, then pay via existing Google Pay credentials associated with your account.
For example, "Hey Google, I'd like to book the Cambria Hotel in New York on January 12th." From here, you'll view availability, different pricing options, then reserve the room.
As for which hotels you can book via Assistant, here's what Google says.
We're working with a range of companies to enable fast, simple hotel bookings, from hotels like Choice Hotels, AccorHotels and InterContinental Hotels Group to online travel agencies and partners such as Priceline, Expedia, Mirai and Travelclick – an Amadeus company.
Google says hotel booking is now available to Assistant users in the US on Android and iOS.
// Google