At CES 2018, NVIDIA introduced the BFGD platform, which is large 4K displays with high refresh rates and Android TV built-in. At the time, three partners were announced to be creating a BFGD: HP, ASUS, and Acer. The first of these three, the HP Omen X Emperium 65, will finally be available starting next month, priced around $5,000.
Holy smokes.
What are you getting for your $5,000 investment? Unfortunately, panel geeks are quick to say that you will only be getting a 65″ 4K LCD HDR 144Hz panel with G-Sync and Android TV powering the operation. As many are pointing out, OLED panels from top TV makers are already challenging BFGD specs for either roughly the same or a lower price. Never mind the fact that this display/monitor isn't really a TV per se, simply because it doesn't have a TV tuner. If you subscribe to YouTube TV or Hulu for your television needs, though, that shouldn't be a dealbreaker.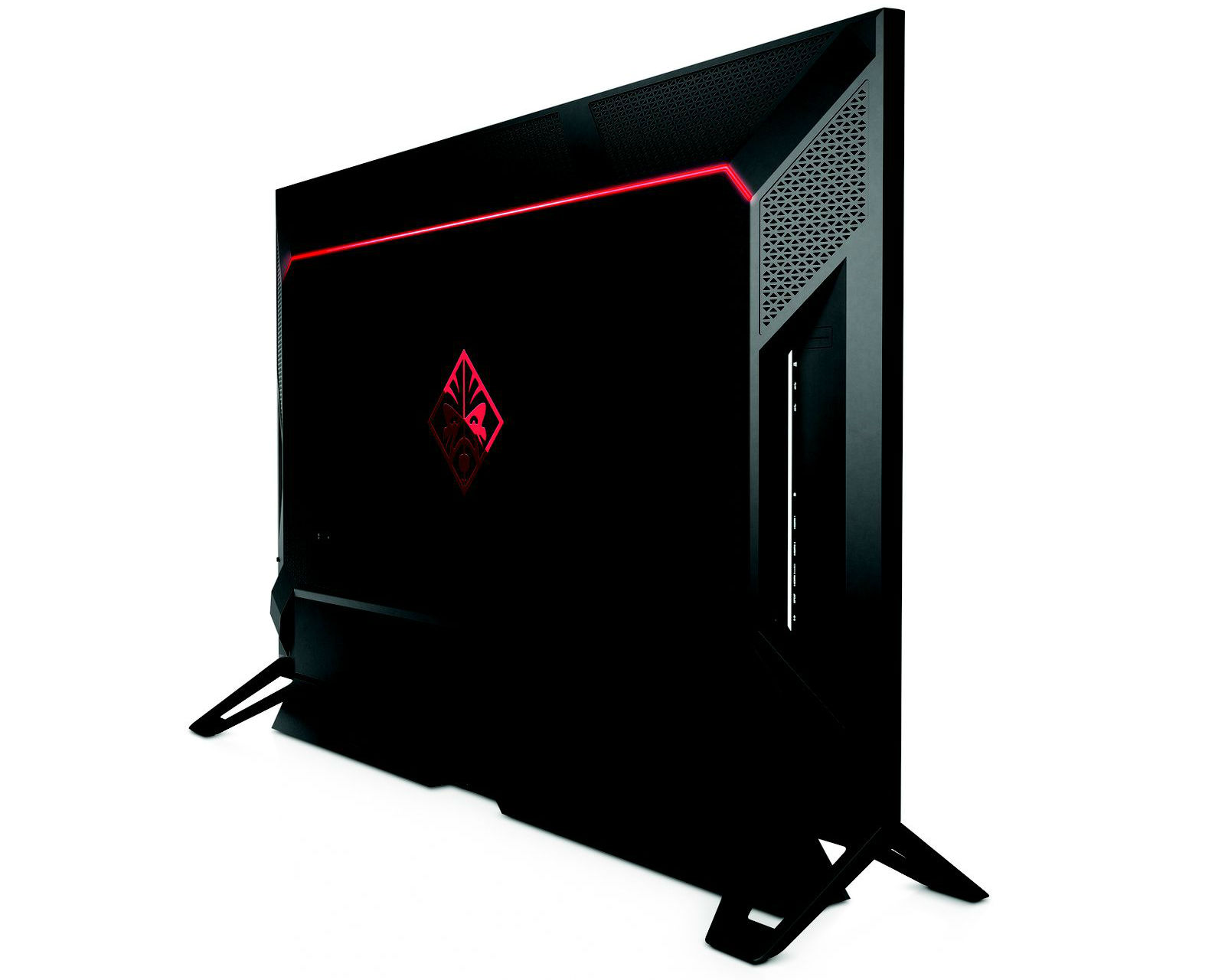 BFGDs are all about the gaming, though. Because a SHIELD TV is literally built into the display, and the backside features an HDMI port capable of 4K content at more than 60FPS, gamers will have no problem firing up their favorite titles. According to HP, the panel supports up to 95-percent of the DCI-P3 color space and since the early demos we saw last year, its team worked on light leakage and blooming to ensure one of the best display experiences on the market.
Ready to drop $5K for this?
// Gizmodo