According to a limited number of Instagram users and then detailed by The Verge, Instagram made a big change to its feed early this morning.
Typically, an Instagram feed goes up and down, with a user able to flick their finger through a number of photos. Instead of this, Instagram is testing a horizontal feed, with posts — and advertisements — taking up what is essentially their own page in an Instagram Story. There is greater emphasis on comments and scrolling through multiple photos at once is made impossible. In the horizontal feed, you have to flick left or right every time you want to see a new photo.
I hate this. I hate this. I hate this.
Due to some serious blowback from users, Instagram appears to have quickly reverted to the standard vertical feed for those who were given the new horizontal feed. While it's entirely possible that Instagram is doing a bit of A/B testing to get a feel for how folks would respond, this is the sort of thing I'd keep internal. It looks like an awful experience. And while we're at it, let's go ahead and bring back a chronological feed.
Were you one of the unfortunate few to be gifted this new feed? How bad was it?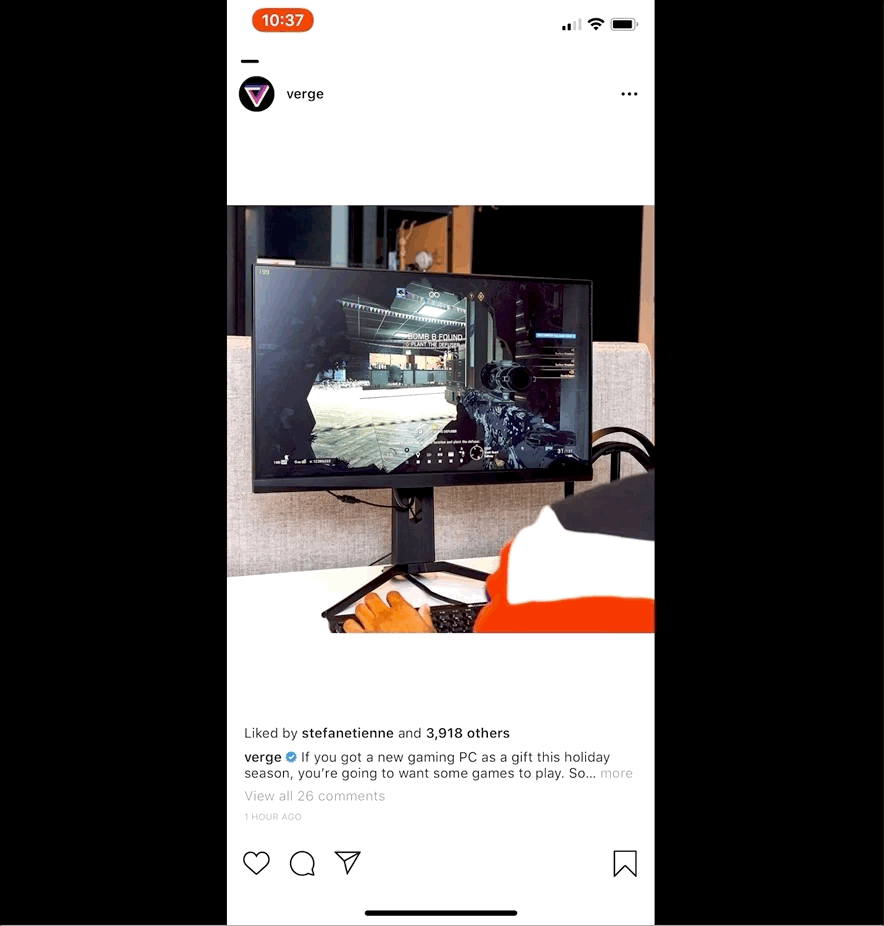 The Verge