AT&T's 5G Evolution has nothing to do with 5G and has been mocked by most in the industry as a terrible marketing play that does little but mislead customers and create unnecessary confusion. It's sort of like the naming of HSPA to "4G" a few years ago, even though HSPA was no 4G. To make matters worse, AT&T is now going to start showing a "5G" logo on its phones that aren't capable of connecting to a 5G network. Ugh.
According to Fierce Wireless, AT&T has confirmed that they will soon show a "5G E" logo on phones that are connected to a tower that supports 5G Evolution. You can see the styling below, where that will mean a 5G logo next to a smaller "E," as if to highlight the 5G portion and fully trick your non-tech friends into believing they are on 5G. It's kind of gross, if I'm being honest.
The rollout of this new icon will start soon for a "handful of devices" before arriving on more in spring of 2019. AT&T didn't specify which phones, but it should be almost any newer phone that has been released within the past year or two. After all, 5G Evolution is just advanced LTE, with tech like 4×4 MIMO, License Assisted Access (LAA), and 256 QAM, so your current phone likely supports it.
Of course, you'll have to connect to a 5G Evolution tower before seeing the 5G E logo. Thankfully for you, AT&T will have 5G Evolution in 400 markets by the end of this year and expects it to be a nationwide thing in 2019.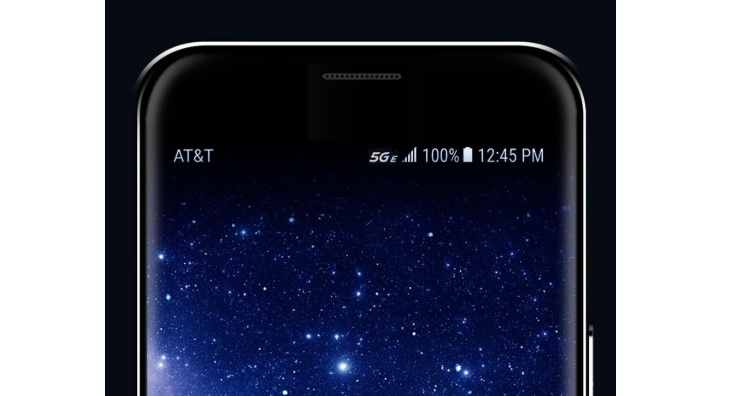 On the other hand, congrats to you! Your 4G LTE phone on AT&T will soon be a 5G phone and you didn't have to pay for the upgrade.