The T-Mobile OnePlus 6T picked up another update today as it tries to catch-up to the unlocked model. Today's update is rolling out as OxygenOS build 9.0.1 (A6013_34_181121).
The update includes an updated camera app, updated in-display fingerprint reader algorithm, optimizations in face unlock, improved audio quality, and more. You can see the full changelog in the screenshots below. The update will hit your phone as a 110.2MB file.
The whole update situation involving this T-Mobile 6T is a bit confusing at this point. We knew that the T-Mobile model would get updates later than the unlocked model because of carrier involvement, but the numbering is throwing everyone off, I think. This is OxygenOS 9.0.1, yet the unlocked model is now picking up 9.0.7. I'm not sure it is really that many updates behind, though – or is it?
Either way, this is the 2nd update for the T-Mobile model and the phone has been out just over a month. That's not bad.
To update, head into Settings>System>System updates.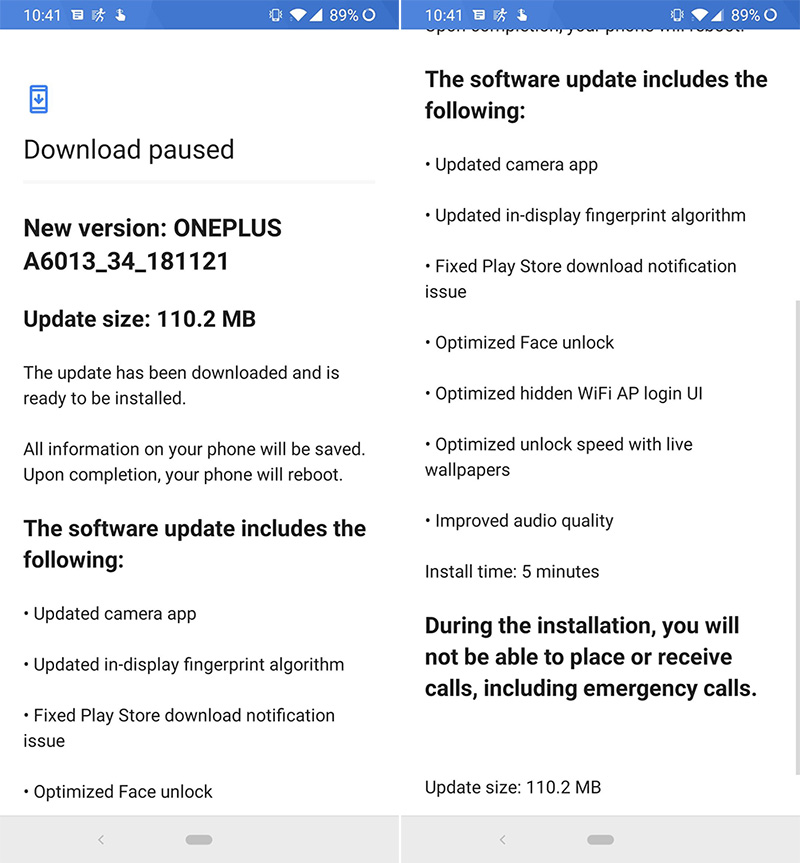 Cheers Srinivas and Mike!