Back in August, Google told us that a dark theme was "coming soon" to the Google Phone app. Today, almost two months later, that dark theme has arrived!
The update showed up in the latest update to the Google Phone beta as v26.0.221539659. If you want to opt-in to the beta, hit that Play link below and join the program in the section just below "Developer contact."
To switch to the dark theme, head into Settings>Display options and you should see a toggle for "Dark theme." Tap that and your Google Phone app will go dark.
Of course, we are now expecting this to happen on all Google apps that recently went full-white because Google now realizes that all-white apps are bad for battery.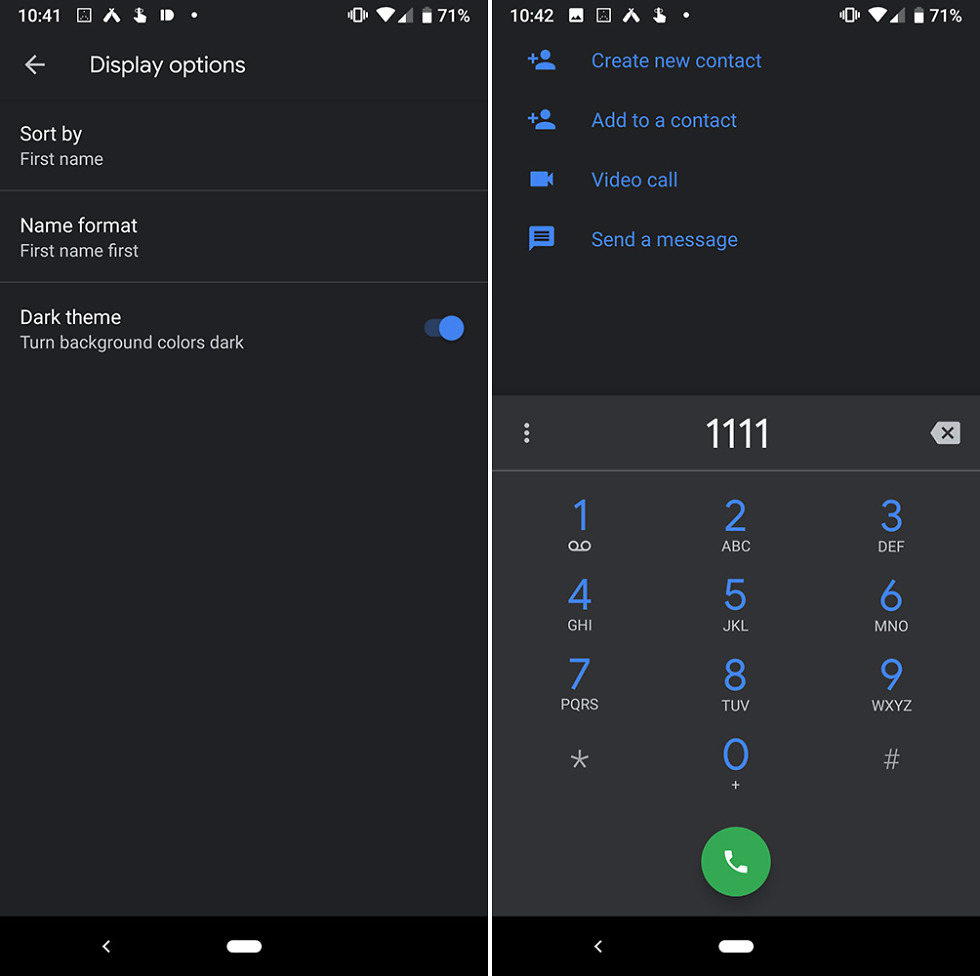 Cheers Arie!